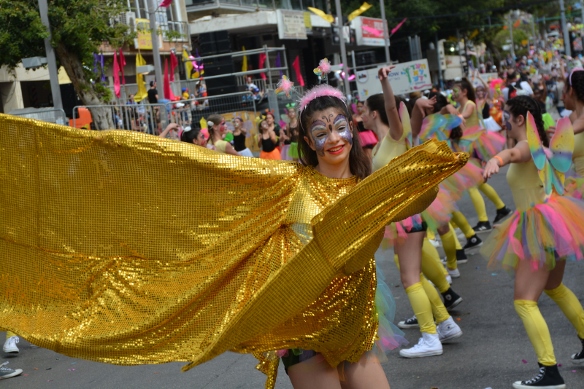 The Holon Adloyada Purim Parade is celebrating its 25th anniversary this year! Taking place on Sunday, March 12, 2017, this year's theme will be "Heroes of our Childhood and Youth." The parade begins at 12:00, marching along Sokolov, HaNesi'im and Weizmann streets, culminating at the corner of Weizmann and Golomb.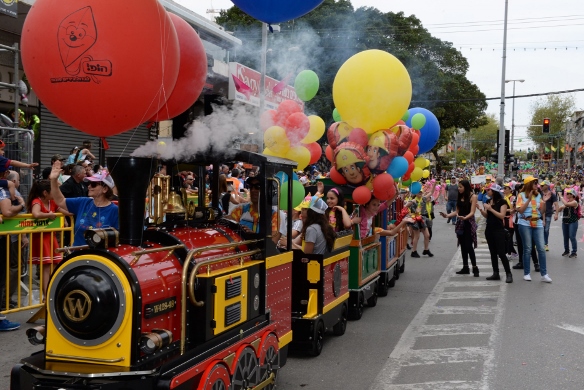 The parade features 4,500 dancers, bands, drummers, street theatre, acrobats and more! In this year's parade look for:
A giant-size Mary Poppins, the practically perfect flying nanny.
The Beatles as giant performing beetles.
Pippi Longstocking will be leading her horse, with a prestigious rider in the image of Adloyada General Manager Doron Shalom.
Contemporary children's heroes Anna and Elsa will come on a giant sleigh with their friend Olaf.
A somewhat confused Gulliver will be joining the parade – with the face of the U.S. president and wearing a Hilary T-shirt.
Israeli politics will be represented by a circus featuring Bibi and Sara, Miri the ballerina, Bennett the clown, and biker Avigdor.
Floating above will be giant balloons featuring a potpourri of familiar figures, including: Builder Bob, Ben Gurion, Ilan Ramon, Shoshana Damari, Messie, Albert Einstein, Gal Gadot as Wonderwoman, and more.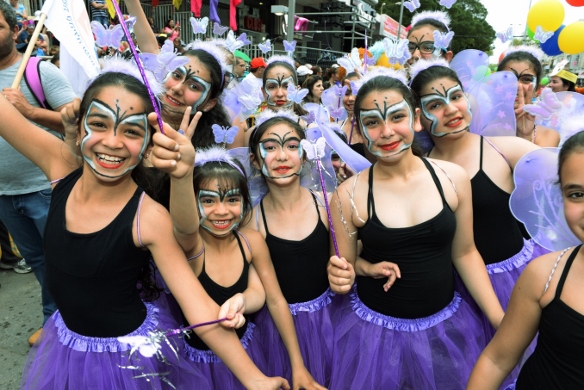 After the parade, the Adloyada exhibits will be on display until Tuesday, March 14, 2017 at Hachava (The Farm) Gallery at 40 HaMelakha Street.  An exhibition of designer Zipi Yifat's retrospective on 25 years of Adloyada parades will also be on display at the gallery, from March 4 – 18, 2017. Gallery hours are: Monday 13:00 – 16:00, Friday 10:00 – 14:00, Saturday 10:00 – 14:00.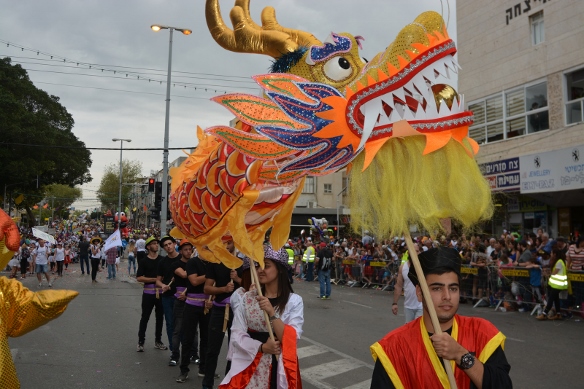 The Holon Adloyada General Manager and producer: Doron Shalom, of the Holon Municipality Events Department; Artistic Director: Eran Fisher "Rosh Hutzot"; Parade designer: Zipi Ifat; Design and sculpture of installations: Gil Sade; Creative and development – Arik Lefler. The Adloyada is produced in cooperation with the Hop Channel.