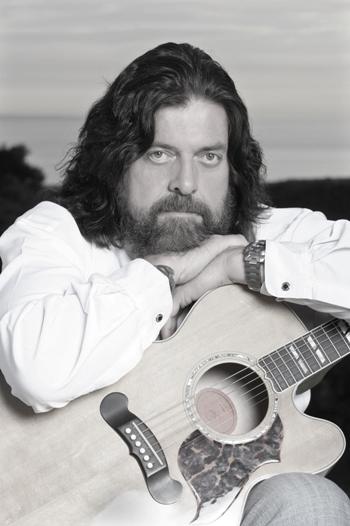 The Alan Parsons Live Project will perform in Tel Aviv next week at the Mann Auditorium (Hechal HaTarbut) on March 7 & 8th. Alan Parsons walked into the Abbey Road studios as a teenager and took his first steps as assistant engineer on The Beatles Abbey Road. Parsons is known for his contribution to legendary albums such as Pink Floyd's The Dark Side of the Moon, and his own group – The Alan Parsons Project – founded with Eric Woolfson in 1975. The Tel Aviv performance will include the hits: Eye in the Sky, Turn of a Friendly Card, Old and Wise, Games People Play, Prime Time, and Psychobabble.
In his work as an engineer in the studio, Parsons developed a reputation for influencing the sound of musicians such as Al Stewart and The Hollies. In both cases he created a jazzier, more textured sound – adding the saxophone part to Stewart's The Year of the Cat that was a departure from the existing folk/acoustic style, and proved to be a huge success. Parsons worked the same studio magic on The Hollies, the sound transformation from Bus Stop to The Air that I Breathe is an amazing metamorphosis.
Listening to the difference between 1966 and 1974 one can hear a chapter in music history, and gain an understanding of Parson's influence.
The Alan Parsons Project was active from 1975 through the end of the 80s, primarily in the recording studio, with few live performances. In contrast to most rock groups, essence of the Project was the production side of the albums, working with a revolving set of studio musicians and singers. Their song "Sirius" (Eye in the Sky) has become a sports anthem, used by many teams such as the Nebraska Cornhuskers, Pittsburgh Steelers, New Orleans Saints, Chicago Bulls, and the Phoenix Suns as background music when introducing their home team players. The song was also used in the 2009 film Cloudy with a Chance of Meatballs.
The Alan Parsons Live Project includes guitarist Godfrey Townsend, drummer Steve Murphy, keyboardist Manny Focarazzo, bass guitarist John Montagna, and P. J. Olsen on vocals.
.
Alan Parsons Live Project, March 7 & 8 at 21:00
Mann Auditorium, 1 Hoberman Street, Tel Aviv
Tickets are 189 – 349 NIS, available from Hadran: 03-5215200
AYELET DEKEL