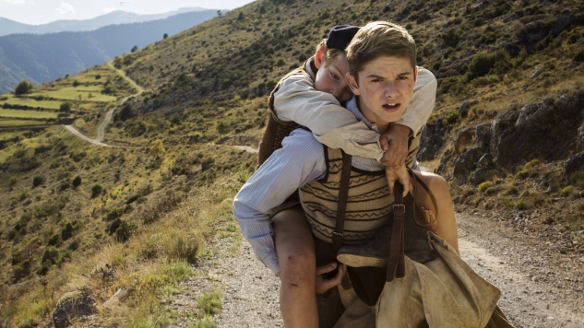 The 14th French Film Festival will take place from March 16 – April 5, 2017, with a focus on youth – the pleasures and pains of growing up, and relationships between parents and children. Opening the festival will be Christian Duguay's film Un Sac des Billes. Based on the autobiographical novel by Joseph Joffo, the film follows the adventures of Maurice and Joseph, two brothers fending for themselves in occupied France during World War II. Closing the festival will be Hugo Gélin's Demain Tout Commence starring Omar Sy as the carefree Samuel, who suddenly discovers that he is the father of a little girl.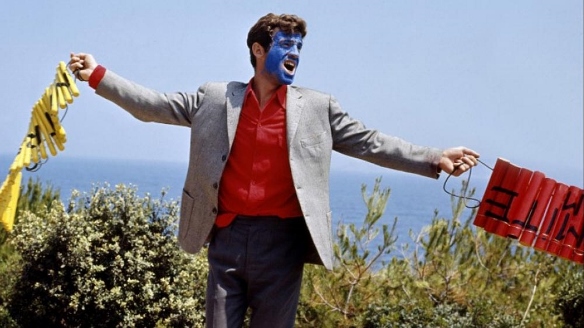 A tribute to Jean-Paul Belmondo's 60 year career will feature three of the star's films: Philippe de broca's L'Homme de Rio (1964), Jean-Luc Godard's Pierrot Le Fou (1965), Jean-Paul Rappeneau's Les Mariés de l'an deux (1971).  The French Film Festival Artistic Directors and producers are Caroline Boneh, Director of Eden Cinema, and M. Bertrand Le Delezir, Audiovisual attache at the French Institute in Israel. Festival screenings will be in French, with subtitles in both Hebrew and English, and will take place in the cinematheques of Tel Aviv, Haifa, Jerusalem, Holon, Herzliya and Sderot, as well as the Cultural Center in Savion and Ashdod.
Feature Films in the Festival:
UN SAC DE BILLES
The story of two brothers in WWII occupied France, based on the autobiographical novel by Joseph Joffo. Directed by Christian Duguay. Duration: 110 min.
LE COEUR EN BRAILLE
12-year-old Marie is a young violinist determined not to let her degenerative eye disease prevent her from competing for a spot in a prestigious music school. (English title: Heartstrings) Directed by Michel Boujenah. Duration: 89 min.
VENDEUR
A dramatic comedy on the relationship between Serge, who has sacrificed everything – family, friends, and health – for the sake of his career, and his son Gérald. Directed by Sylvain Desclous. Duration: 89 min.
L'ODYSSÉE
The true-life adventures of Jacques-Yves Cousteau are the basis for this bio-pic which features Lambert Wilson as Cousteau, and Audrey Tautou as Simone Melchior Cousteau. The film is based on the non-fiction book Capitaine de La Calypso. Directed by Jérôme Salle. Duration: 123 min.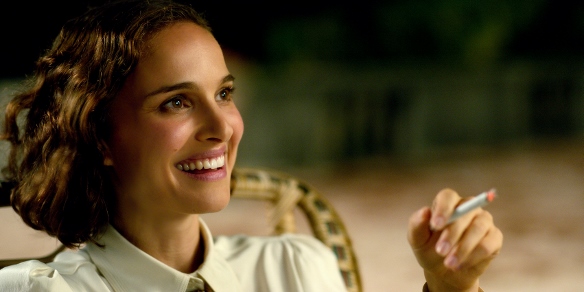 PLANÉTARIUM
Natalie Portman and Lily-Rose Depp star as two sisters in late 1930s Paris who believe they can communicate with the dead. Directed by Rebecca Zlotowski. Duration: 108 min.
AU NOM DE MA FILLE
Kalinka, an otherwise healthy 14-year-old, died suddenly while at the home of her mother and stepfather. Her father, André Bamberski (Daniel Auteuil) found the circumstances suspicious, and began a search for truth and justice for his daughter. The film is based on true events. (English title: Kalinka) Directed by Vincent Garenq. Duration: 86 min.
CÉZANNE ET MOI
The friendship between novelist Émile Zola and painter Paul Cézanne is at the heart of this period drama, following their trajectory from schooldays through the pursuit of their art and careers. Directed by Danièle Thompson. Duration: 98 min.
JUSTE LA FIN DU MONDE
Gaspard Ulliel portrays Louis, a gay writer, who returns home with some portentous news, to visit his family after an absence of twelve years. With Léa Seydoux as Suzanne, the younger sister he barely knows. Directed by Xavier Dolan. Duration: 99 min.
MEDECIN DE CAMPAGNE
A meeting of opposites as country doctor (François Cluzet) takes on citydweller nurse-turned-medical student (Marianne Denicourt) to assist him while he is undergoing chemotherapy. Directed by Thomas Lilti. Duration: 102 min.
PRIMAIRE
Sara Forestier stars as Florence, a primary school teacher devoted to her students in this dramatic comedy. Her encounter with Sasha, a troubled little boy, leads her on her own path of learning. Directed by Hélène Angel. Duration: 105 min.
CORNICHE KENNEDY
Based on the novel by Maylis de Kerangal, Marco, Mehdi, Franck, Mélissa, Hamza, Mamaa, and Julie are teenagers looking for fun and trouble, jumping into the Mediterranean off the Corniche Kennedy seaside roadway. Directed by Dominique Cabrera. Duration: 94 min.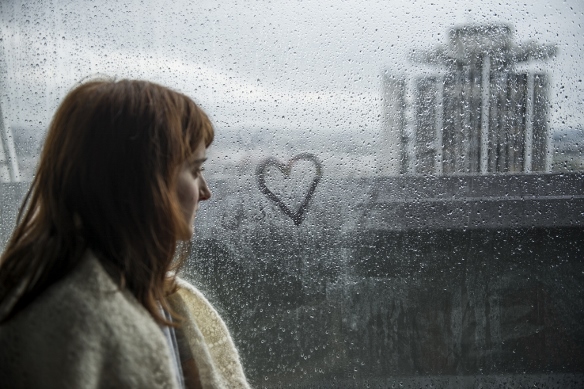 LE CIEL ATTENDRA
Two tales told in tandem, of teenage girls – Sonia and Mélanie, and their involvement with ISIL. (English title: Heaven Will Wait) Directed by Marie-Castille Mention-Schaar. Duration: 114 min.
PREMIERS CRUS
Charlie, the son of a winegrower who has become a respected oenologist, returns home to help his family's failing business. (English title: First Growth) Directed by Jérôme Le Maire. Duration: 97 min.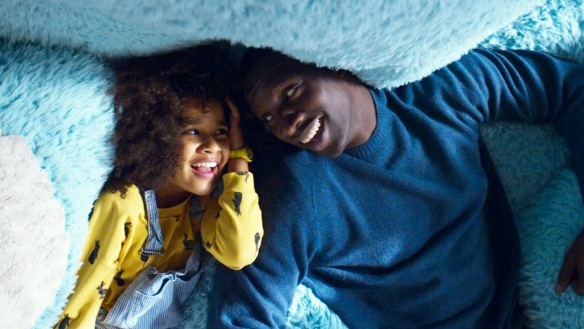 DEMAIN TOUT COMMENCE
Omar Sy as player Samuel, who suddenly learns that he is the father of a little girl, a discovery that changes his life around in this dramatic comedy. Directed by Hugo Gélin. Duration: 118 min.
Cinematheques:
Tel Aviv Cinematheque, 2 Sprinzak, 03-6060800
Jerusalem Cinematheque, 11 Hebron Road, 02-5654356
Haifa Cinematheque, 142 Sderot Hanassi, 04-8338888
Sderot Cinematheque, 4 Hadegel, 08-6897741
Holon Cinematheque, 6 Golda Meir, 03-5021552
Rosh Pina Cinematheque, 32 David Shuv, 04-6801453
Cinema City Netanya, 4 HaTsoran, 03-699 21 22
Bet Hatarbut Savyon, 1 Nativ Hayovel, *8234
Globus Ashdod, Globus Max Canyon Sea Mall Ashdod, Reservations: 052 785 82 19