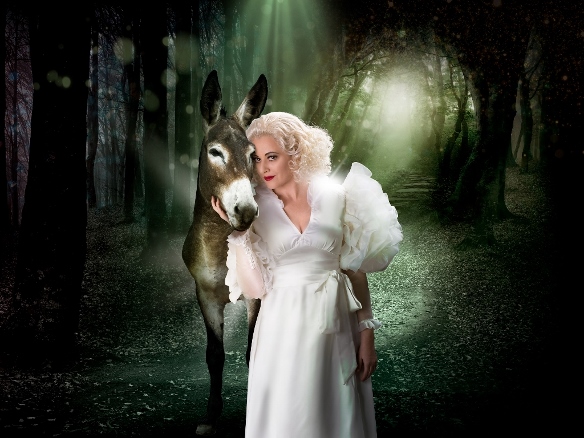 Presenting the Israeli Opera's exciting 2017 – 2018 season, General Director Zach Granit spoke of his sense of responsibility for "an art form with a history of over 400 years," and the commitment not only to preserve it, but to keep it vigorous and relevant. The vitality of the Israeli Opera shines in the impressive Israeli talents featured in this season, with Israeli soloists taking lead roles in every production, and the Israeli Opera production of Britten's A Midsummer Night's Dream, directed by Ido Ricklin. Well known for his work in the theatre, Ricklin directed the brilliant production of The Lady and the Peddler and Schitz at the Israeli Opera in 2015, creating a riveting and searing connection between the two very distinct works. In surveying the coming season, Granit noted that "we strive to create something meaningful, each opera has a power of its own, but the beauty of what we do is that we can create new connections between the works, offering new perspectives."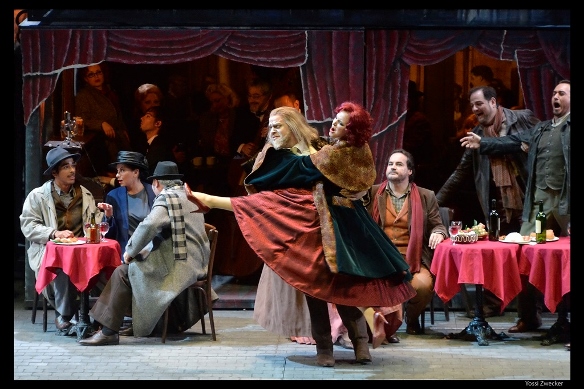 Opening the opera season will be La Bohème – Giacomo Puccini's timeless tale of the loves and disappointments of the young, the beautiful, and the artistic in Paris's Latin Quarter originally premiered in 1896. The opera will be conducted by Francesco Cilluffo, and directed by Stefano Mazzonis di Pralafera. Among the soloists will be Gaston Rivero, currently performing in Faust. November – December 2017.
A Midsummer Night's Dream will premiere in January 2018, conducted by Daniel Cohen, and directed by Ido Ricklin. Benjamin Britten's music and his partner in life and work Peter Pears' libretto, make this, in Michael Eisenstadt's view "One of the most amazing operas ever written in the 20th century." "Yes," he continued, "it is based on Shakespeare's wonderful comedy, but it is not at all a comedy. Tenor Peter Pears took scissors and began to cut, then took glue and began to piece it together. Although it retains the story, it is presented in a different light, darker, and more somber. The woods of Athens become gloomier, and Oberon, the tenor, plays with the humans, scarcely letting them speak." In addition to the director and conductor, the production brings together some wonderful Israeli talents – choreographer Yoram Karmi and lighting designer Avi Yona Bueno (Bambi), with Hila Baggio as Tytania and Alon Harari and Yaniv D'Or in the role of Oberon.
Daniel Oren, Musical Director of the Israeli Opera, will conduct Mozart's Don Giovanni in February 2018. Directed by Kasper Holten, this promises to be a unique staging, implementing advanced video mapping techniques to create the experience, as described by Julia Pevzner, of "being inside a 3D movie." Pevzner further noted that Mozart presents a different aspect of the mythic figure of Don Juan, one that does not focus on his many conquests, but rather on his failures.
A different aspect of Verdi is revealed in the opera Don Carlo, which will be presented in March 2018. The popular operas of Guiseppe Verdi, frequently performed in Israel and worldwide, follow a certain style, as Michael Eisenstadt noted, "We know exactly how the roles and assignments will be distributed among the soprano, tenor, baritone and the mezzo, we know who are the good guys and who are the bad guys and what happens at the end. then we come to Don Carlo, and no – Verdi suddenly changes the dramatic and musical relationships between the main figures in this opera, based on the important play by Schiller." The opera was originally commissioned for the Paris Opera, with the libretto in French, and subsequently translated to Italian. The story is based on historical events in the life of Carlos, Prince of Asturias, who was to marry Elizabeth of Valois, yet she was wed to his father instead, offering a wealth of dramatic tension between father and son for this opera.
May will bring a lighter air to the opera with The Tale of Tsar Saltan, Rimsky Korsakov's opera based on a fairy tale by Pushkin. While Israeli audiences may not be familiar with the opera, presented here for the first time, they will surely recognize the familiar melody of The Flight of the Bumblebee. A preview look at select images from the opera reveal colorful, imaginative costumes, and a fanciful visual world. Conducted by Evgeny Brazhnik, and directed by Alexander Titel, this visiting opera will be performed by the soloists, orchestra, and chorus of the Stanislavsky and Nemirovich-Danchenko Opera House, Moscow.
A personal favorite of mine, Henry Purcell's Dido and Aeneas, will be performed in June 2018, conducted by Ethan Schmeisser, with the design, choreography, and direction by Cécile Roussat and Julien Loubek. A truly mythic love story, Purcell's opera, with a libretto (in English) by Nahum Tate, is based on Book IV of Virgil's Aeneid. Dido, Queen of Carthage falls in love with the Trojan hero Aeneas, and is later abandoned by him. Replete with magic, love, and tragedy, the opera offers many opportunities for the team of Roussat and Loubek (who directed last season's La Cenerentola) to express their creative talents. The music will be performed by the Barrocade Orchestra.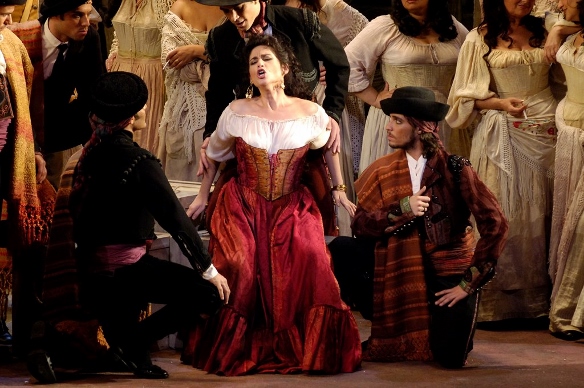 Closing the opera season on a grand scale will be a revival of Franco Zeffirelli's staging of Carmen, conducted by Karen Kamensek, with Gadi Schechter as revival director. Sensual and dramatic, Georges Bizet's Carmen offers a wonderful showcase for the talents of its soloists, with Elena Maximova and Na'aman Goldman in the role of Carmen, Gustavo Porta and Najmadin Mavlianov as Don Jose, Alla Vasilevitsky and Hila Baggio as Micaela, and Dario Solari as Escamillo.
There's much to look forward to in this impressive season, and the Israeli Opera is introducing a new feature that is sure to appeal to many opera lovers: Six at six – a program that will include six of the season's operas that will begin at the significantly earlier hour of 18:00, thus enabling viewers to enjoy the opera and still have plenty of energy to discuss it enthusiastically over drinks.
The full opera program and ticket information may be found on the New Israeli Opera website, www.israel-opera.co.il or call: 03-6927777.