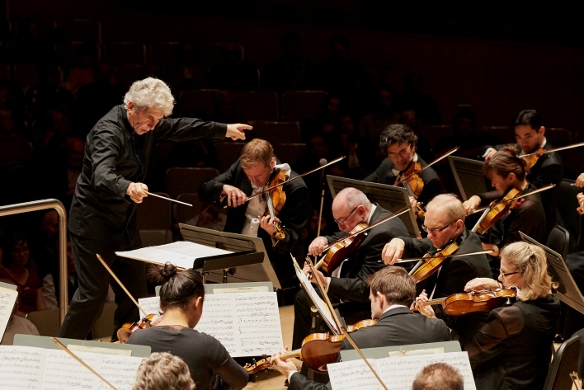 The Israel Philharmonic Orchestra will host the Toronto Symphony Orchestra (TSO) in a special concert conducted by Peter Oundjian, the orchestra's music director, and featuring violinist Maxim Vengerov. The TSO will perform in Jerusalem on May 11, and in Tel Aviv on May 13, 2017. The orchestra will also dedicate the tour to bilateral cultural relations, with 18 – 20 musicians performing a Save A Child's Heart concert in Israel, as well as other activities. http://www.saveachildsheart.com/israel/This year mark's Canada's 150th anniversary of Confederation, which the TSO is celebrating with a concert tour of Europe and Israel. On the program, along with works by Johannes Brahms and Antonin Dvorák, is a work by Canadian composer Jordan Pal, commissioned by the TSO. Vive le Canada!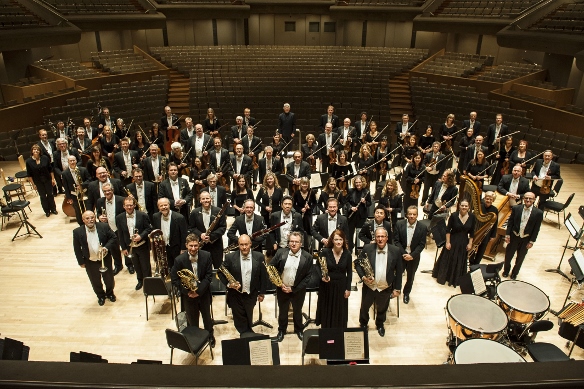 The Toronto Symphony Orchestra was founded in 1922 by a several Toronto musicians under the baton of Viennese-born conductor Luigi von Kunits. The Toronto Symphony Orchestra toured venues in the United States, Europe, and Asia, and in 1978 became the first Canadian orchestra to be invited to enter China after the Cultural Revolution. Yet, like many orchestras in this century, by 2003 the orchestra was struggling with debt and dwindling audiences. Peter Oundjian's sojourn as Music Director, which began in 2004, revitalized the orchestra and turned the numbers around. Under his baton, the TSO has also initiated new programs, such as the New Creations Festival, supporting new composers and their work, and fostering Canadian talents. The orchestra also has its own recording label, TSO Live. The orchestra tours regularly in the US and Canada, and Oundjian led a successful European tour in August 2014. Five Days in September: The Rebirth of an Orchestra, directed by Barbara Willis Sweete, documents Oundjian's first steps as the TSO's music director.
Born in Canada to an Armenian father and English mother, Oundjian was educated in England, and began studying the violin at age seven. He attended the Royal College of music, and studied at the Julliard School, where Itzhak Perlman became his mentor. In addition to violin, he also studied conducting, and was encouraged in this pursuit by his teacher, Austrian conductor Herbert von Karajan. Oundjian was first violinist of the Tokyo String Quartet, a position he held for over a decade, until a repetitive stress injury forced him to set down the bow in favor of the baton. Oundjian was appointed Music Director of the Royal Scottish National Orchestra in 2012. A visiting professor at Yale School of Music since 1981, Oundjian was awarded the Sanford Medal for distinguished service to music in 2013. Eric Idle is Oundjian's cousin on his mother's side, and in June 2007, Oundjian conducted an oratorio composed by Idle and John DuPrez, based on the Monty Python film Life of Brian, titled Not the Messiah (He's a Very Naughty Boy).
Grammy Award winning violinist Maxim Vengerov (Best Instrumental Soloist Performance with Orchestra 2003), was born in 1974, and began his career as a solo violinist at age 5, making his first recording at age 10. Inspired by other musical genres, such as jazz and rock, Vengerov has followed the example of his mentors the late Mstislav Rostropovich and Daniel Barenboim, focusing on conducting as well as performing. In 2010 he was appointed the first chief conductor of the Gstaad Festival Orchestra. Currently studying opera conducting, he is scheduled to conduct his first performance of Eugene Onegin in Moscow in December 2017. Vengerov plays the ex-Kreutzer Stradivari (1727).

On the program:
Jordan Pal: On the Double (Commissioned by the Toronto Symphony Orchestra)
Johannes Brahms: Violin Concerto in D major, Op. 77 (1878)
Antonín Dvořák: Symphony No. 7 in D minor, Op. 70 (1884)
Composer Jordan Pal is regarded as one of Canada's most exciting new composers, his work has been performed by the Montreal Symphony, Toronto Symphony, Vancouver Symphony, National Arts Centre Orchestra, Quebec Symphony, Gryphon Trio, St. Lawrence String Quartet and many more. Enjoy excerpts from his compositions via this link.
TSO performances in Israel:
Thursday, May 11th at the Jerusalem Theatre. Tickets may be ordered online from Bravo or call: *6226.
Saturday, May 13th at the Charles Bronfman (Heichal Hatarbut) in Tel Aviv. Tickets may be ordered from the Israel Philharmonic Orchestra online, or call: *3766. There is a 20% discount for subscribers of the Israel Philharmonic Orchestra.