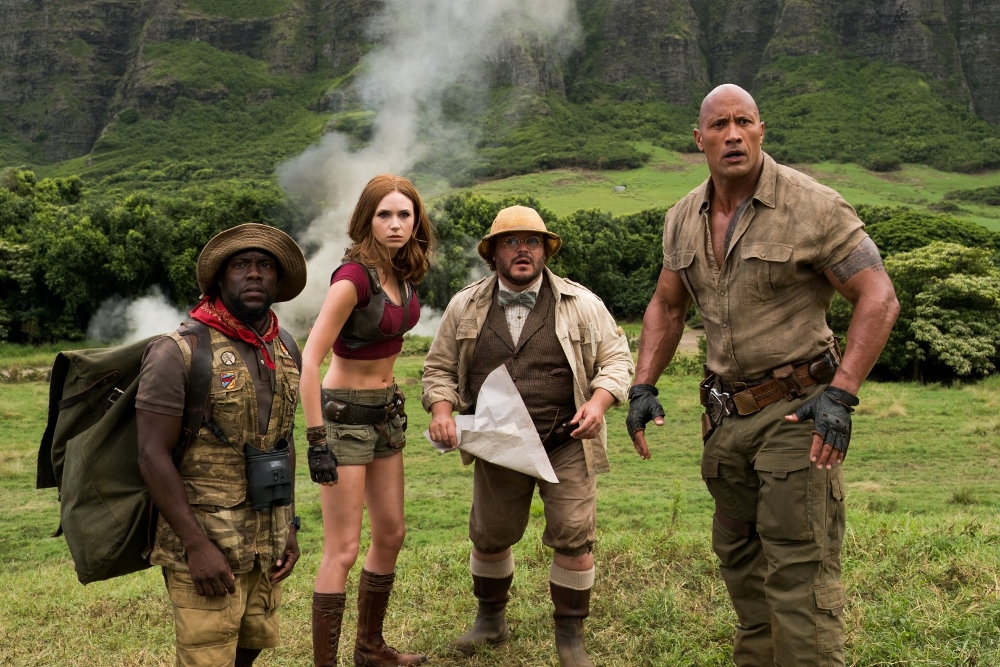 The tribal drumbeat sounds again and Jumanji: Welcome to the Jungle takes immersive to the next level, in an action-packed film full of laughs. The original Jumanji (1995) drew on the compelling fantasy of a game becoming real, and the extraordinary talents of Robin Williams. There is no one like Robin Williams, and one cannot watch the film without remembering the great actor, who is obliquely referenced within the film. In its own way, it is a tribute to his ever-flowing wellspring of wacky humor. Yet where the game with the magical powers wreaked its havoc on the everyday world in Jumanji, releasing lions, monkeys and other wild animals, this film lets the viewer see what happens inside the game.
In a Breakfast Club goes to the jungle move, the film's four protagonists represent the four major teen groups. Spencer (Alex Wolff) the nerdy guy, used to be friends with athlete Fridge (Ser'Darius Blain), but now does his homework; the beautiful Bethany's (Madison Iseman) most intense relationships are with her mirror and cellphone, and Martha (Morgan Turner) is the smart insecure girl who doesn't realize her own appeal. There's also a twist, which takes the RPG fantasy a step farther, and it's hilarious.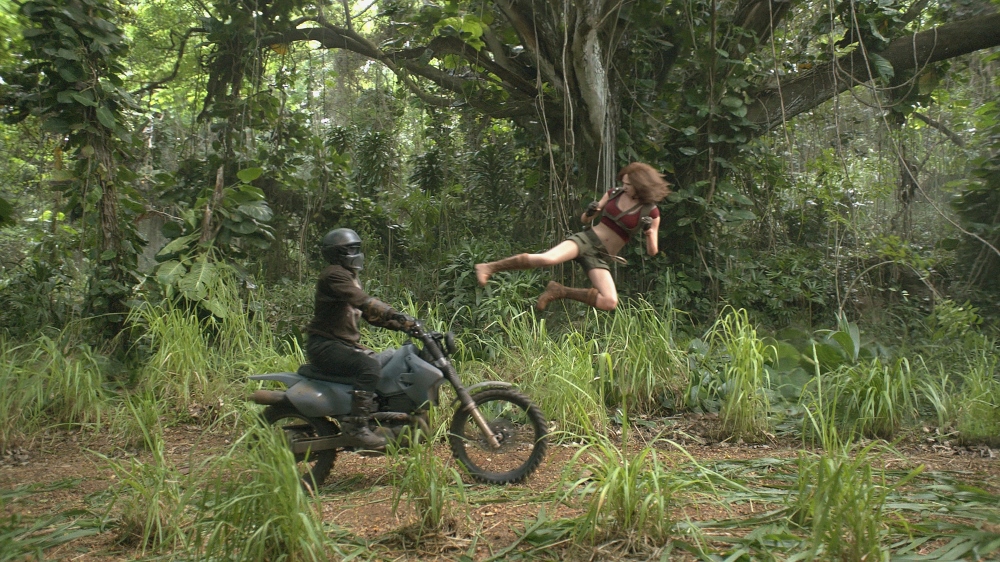 Thrown together in detention, they find the game (which has updated itself to a computer game), and begin to play, choosing avatars. Much to their surprise and viewer's pleasure, once in the game, they appear as their avatars, with all their strengths and weaknesses. Which means that Spencer, the nerd, is now portrayed by Dwayne Johnson, Fridge is seen in a scaled down version, played by a disgruntled Kevin Hart, Martha is transformed into the capable and seductive Ruby Roundhouse (Karen Gillan, known for her role as Amy Pond), and the beautiful Bethany is now Shelly, which she discovers, much to her chagrin, can also be a man's name. All four avatars are very, very, funny in their roles, but there is an extra kick to seeing Jack Black portraying a vapid teenage girl trapped in a man's body.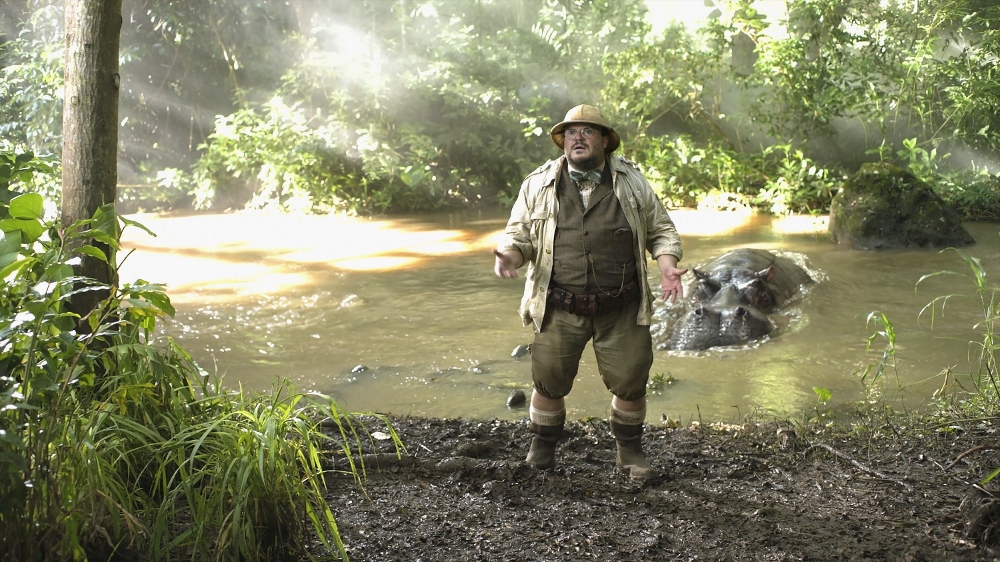 Don't over-think it. Just get into the game and let the fantasy take you from one perilous adventure to the next, laughing all the way.
Jumanji: Welcome to the Jungle
Director: Jake Kasdan; Screenplay: Chris McKenna, Erik Sommers, Jeff Pinkner, Scott Rosenberg; Cinematography: Gyula Pados; Editors: Steve Edwards, Mark Helfrich; Cast: Dwayne Johnson, Kevin Hart, Jack Black, Karen Gillan, Bobby Cannavale, Nick Jonas, Alex Wolff, Madison Iseman, Ser'Darius Blain, Morgan Turner.