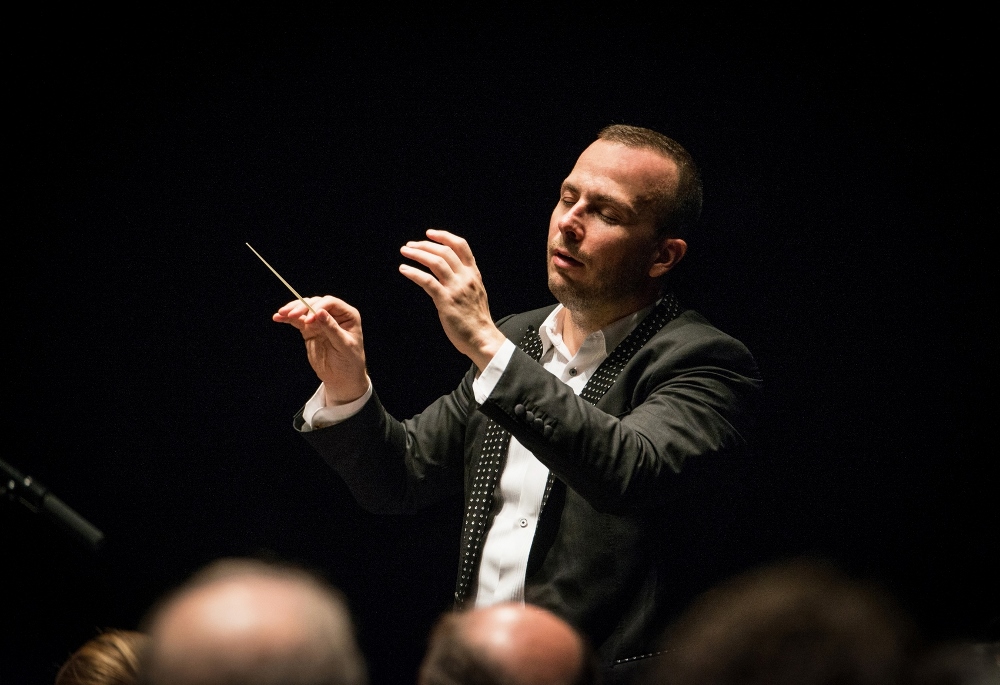 The Philadelphia Orchestra, under the baton of Yannick Nézet Séguin will perform in Israel for the first time, with three concerts in Israel as part of their European tour. Featuring pianists Hélène Grimaud and Jean-Yves Thibaudet, concerts will take place in Tel Aviv, Haifa, and Jerusalem, beginning June 3, 2018.
Music Director of the Philadelphia Orchestra since 2012, Yannick Nézet Séguin also holds leadership posts at the Orchestre Métropolitain Montréal and the Rotterdam Philharmonic Orchestra. In June 2016 he was announced as the designated music director of the Metropolitan Opera in New York, beginning in the 2020-2021 season. Known for its "Philadelphia Sound," the best way to appreciate the talents of the orchestra and Séguin, is to listen:
Hélène Grimaud will perform Johannes Brahms' Concerto for Piano and Orchestra No. 1 in D minor, Op. 15 at the concert in Haifa. Marking the 100th birthday of Leonard Bernstein that is coming up on August 25, 2018, Jean-Yves Thibaudet will perform Bernstein's Symphony No. 2 for Piano and Orchestra: Age of Anxiety at the concerts in Tel Aviv and Jerusalem. Inspired by W. H. Auden's book length poem, the work has a local connection too, as it was composed while Bernstein was on tour, as he wrote in An Essay on the Age of Anxiety (March 1949), "From that moment, the composition of a symphony based on 'The Age of Anxiety' acquired an almost compulsive quality, and I have been writing it steadily since then, in Taos, in Philadelphia, in Richmond, Mass., in Tel-Aviv, in planes, in hotel lobbies, and finally (this week preceding the premiere) in Boston."  In the second part of the evening's program, the orchestra will perform Tchaikovsky's Symphony No. 4 in F minor, Op. 36.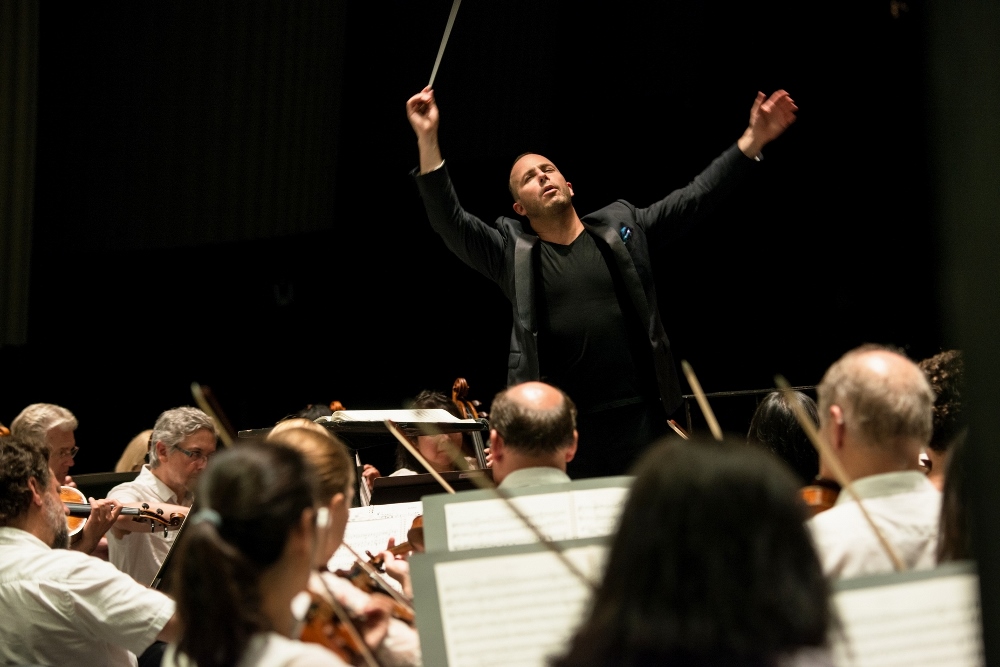 The Philadelphia Orchestra was founded in 1900 by Fritz Scheel, who was its first conductor. The orchestra has many accolades and landmarks along its illustrious history. Pianist Artur Rubenstein made his debut performance in America with the orchestra in 1906.  Under the baton of Leopold Stokowski, music director from 1912 – 1941, the orchestra's reputation grew, and became known for the "Philadelphia Sound." He introduced changes in playing, as well as seating arrangements (that were then adopted by other orchestras), and acoustics in the performance hall. Several significant American premieres took place under Stokowski's baton, including Mahler's 8th Symphony in 1916, works by Rachmaninoff, and Stravinsky's The Rite of Spring which he introduced in 1922, and in 1930 conducted its first stage performance with Martha Graham perfroming the role of the Chosen One. Stokowski, who conducted the orchestra and appeared in Disney's Fantasia, initiated the orchestra's Youth Concerts, a tradition that continues to this day. The Philadelphia Orchestra was the first symphony orchestra to make a commercially sponsored radio broadcast (1929) and the first to appear on a national television broadcast (CBS in 1948). In 1973 it was the first American orchestra in many decades to tour the People's Republic of China, performing in the Great Hall of the People, and in 1999 it became the first American orchestra to visit Vietnam.
Performances:
Haifa – Sunday, June 3, 2018 at 20:00, Haifa Auditorium.
Tel Aviv – Monday, June 4, 2018 at 20:00, Charles Bronfman Auditorium.
Jerusalem – Tuesday, June 5, 2018 at 20:00, International Convention Center (Binyanei Hauma).
Tickets may be ordered online via this link.