The Israeli Opera will be presenting an exciting season in 2018 – 2019, with seven operas, dance performances, several music series, and opera for children.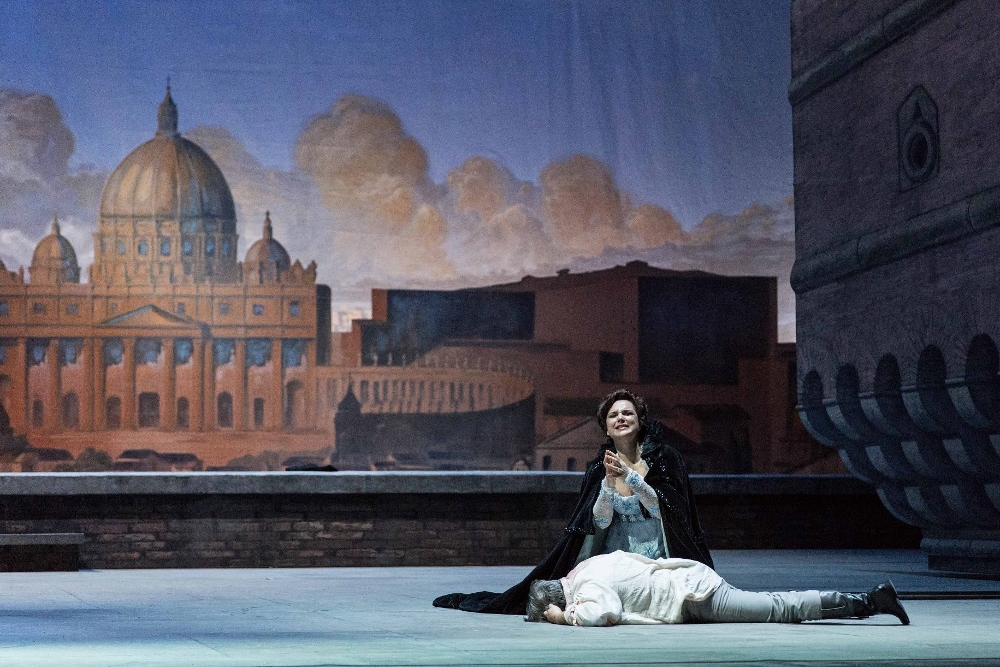 Giacomo Puccini's Tosca, directed by Alessandro Talevi, recreates precisely the set design and costumes as they appeared at the opera's premiere in Rome on January 14, 1900. The original sketches for the opera were found in the theatre's archives, and constructed accordingly for this production, painted by the artists of the same theatre in Rome. Adolfo Hohenstein (1854 – 1928), who created the set and costume design, was a German painter, illustrator, set and costume designer who resided in Rome from 1879 until the early 1900s. During that time, he created posters for La Scala and other theatres, and is considered the father of Italian poster art. For this production, the set design was reconstructed by Carlo Savi and costumes by Anna Biagiotti. The opera will be conducted by Daniel Oren; and will be performed in March 2019.
A very different approach is taken by Canadian stage and film director Atom Egoyan in the production of Wolfgang Amadeus Mozart's Cosi Fan Tutte. Departing from the darker, bleaker, themes of films such as Exotica (1994), The Sweet Hereafter (1997), and Chloe (2009), Egoyan puts a playful spin on the opera. Noting the second part of the opera's title – ossia La scuola degli amanti – and taking it literally, Egoyan has set the opera in a school for lovers, complete with uniforms, labs, and teenagers in love. The production will be performed in May 2019, feature several Israeli singers: Hila Baggio, Naama Goldman, Oded Reich, and Anat Czarny.

Affirming the intimate connection between opera and theatre, director Ido Ricklin, who directed Britten's A Midsummer Night's Dream at the Israeli Opera in January 2018, has joined the artistic advisory team. The Israeli Opera has nurtured Israeli singers with great success and extends that commitment to Israeli talents to foster a generation of directors. Itay Tiran, who has directed several theatre productions, will turn his attentions to the opera this season, directing Salome by Richard Strauss. He will be joined by a creative team that includes Eran Atzmon (set design), Orna Smorgonski (costume design), Renana Raz (choreography), Avi Yona Bueno (lighting design) and Yoav Cohen (video designer).
Opening the opera season in November 2018 will be Jules Massenet's Werther, based on Goethe's romantic novel The Sorrows of Young Werther. Directed by Paul Emile Fourny, the opera will be conducted by Alan Guingal. Israeli talents, nurtured by the Meitar Opera Studio, will shine here too: Maya Lahyani and Naama Goldman will alternate in the role of Charlotte, Hila Fahima and Nour Darwish will alternate as Sophie.
February will see the return performance of Verdi's Un Ballo in Maschera, directed by Michał Znaniecki, and conducted by Daniel Oren. In April, there will be a production of Mieczyslaw Weinberg's opera The Passenger, with a libretto by Alexander Medevdev, based on the novel The Passenger in Cabin 45 by Zofia Pasmysz. Directed by David Pountney, and conducted by Steven Mercurio, it depicts the experiences of women prisoners in Auschwitz. The closing opera of the season will also be directed by David Pountney – Verdi's Simon Boccanegra, conducted by Giuliano Carella.
The full program may be seen on the Israeli Opera website.