The Israel Festival, now in its 57th edition, will take place from May 23 – June 16, 2018 in Jerusalem. The festival holds a unique place in the Israeli cultural scene, presenting a contemporary, innovative program that reflects the mood, concerns, and tempo of the international and local scenes. The Israel Festival staff: Dan Halperin, chairman of the board; Eyal Sher, Israel Festival CEO; Itzik Giuli, artistic director; Miri Menirav, festival producer.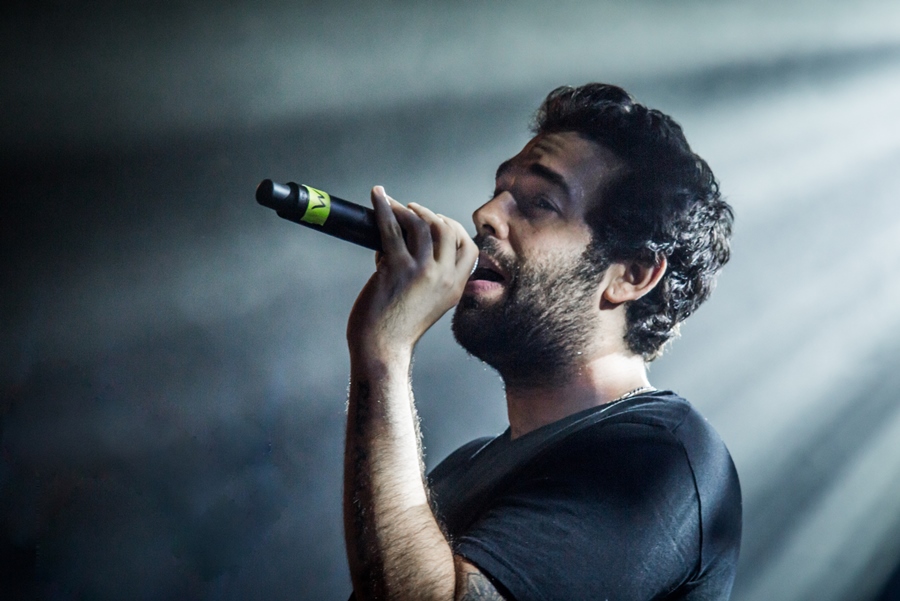 Keeping it very real and very now, Hiphopland, a gala opening event celebrating Israel's 70th anniversary will feature serious talents of hip hop, breakdance and spoken word. This cohort, including Nechi Nech, Peled, Shaanan Street, Guy Mar, Karolina, System Ali, Cafe Shahor Hazak, Echo, and Jimbo J, will present their reflections and responses to Israel's Declaration of Independence.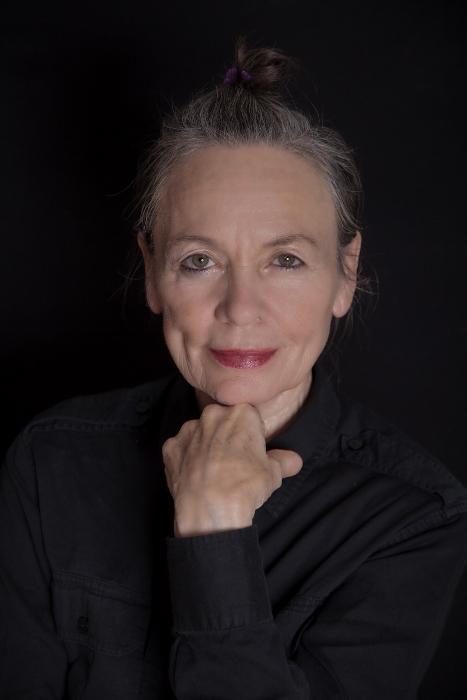 Interdisciplinary artist extraordinaire, endless innovator and darn good storyteller with a warm stage presence, Laurie Anderson will be performing at the festival with her solo show Language of the Future. In addition to performances in traditional theatre venues and museums, the festival will also host conferences, workshops, and professional meetings, as well as site-specific events in the public arena. In Bodies in Urban Spaces, by Willi Dorner, a cast of 15 Israeli dancers will lead the audience through different places in Jerusalem. You may encounter them by chance, and decide to follow along their journey, as they transform the cityscape with their unexpected sculptural shapes.
It's going to be a diverse and exciting festival! Here is just a brief glance at what's ahead*:
OPENING EVENTS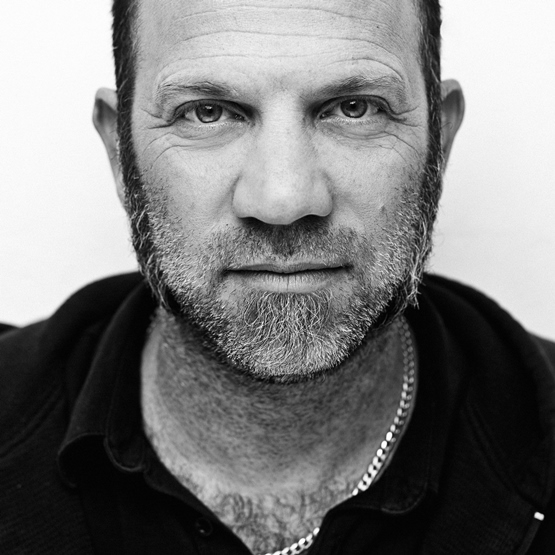 Hiphopland — A gala opening event marking the State of Israel's 70th anniversary (Israel)
A hip-hop celebration that responds to the Scroll of Independence with special collaborations between leading Israeli Hip-Hop artists and singers-songwriters. The best artists of hip-hop, breakdance, spoken word, graffiti, parkour, and video-mapping will meet for one evening in the garage and commercial area in Talpiot's industrial zone with new, original texts inspired by the Scroll of Independence. The performance, which gives a major platform to Israel's hip-hop scene, connects a musical style whose performers do not hesitate to speak their minds with the seminal text of the Scroll of Independence, which contains the fundamental values of the State of Israel. The performers include Nechi Nech, Peled, Shaanan Street, Guy Mar, Karolina, System Ali, Cafe Shahor Hazak, Echo, and Jimbo J. The performance takes place in collaboration with the Eden Company and the Jerusalem Municipality. (May 23, Talpiot)
Miri Mesika, Dikla, and Nasreen Qadri — Gala opening concert at the Sultan's Pool in Jerusalem (Israel)
Three of Israel's leading and most admired singers meet on one stage for a celebration of unique voices, cultural inspiration, and one-time artistic collaborations. In partnership with the Ariel Company. Musical director: Amit Harel. (May 26, Sultan's Pool)
DANCE
Canine Jaunâtre 3 — Marlene Monteiro Freitas and the Batsheva Dance Company (Portugal–Israel)
Following her performance at the 2016 Israel Festival with her work "Of Ivory and Flesh — Statues Also Suffer," Ohad Naharin invited Marlene Monteiro Freitas, the admired avant-garde choreographer and winner of the Silver Lion at this year's Biennale di Venezia, to choreograph a new work for the Batsheva Dance Company. Monteiro Freitas describes Canine Jaunâtre 3 as a Lego construction site dominated by figurines and ran as a rowdy circus. In this imaginary world, comprised of elements like scaffolding and dust, various tasks, accidents and more, 18 dancers move in a trance-like existence that is riddled with contradictions: construction and deconstruction, work and slothfulness, activity and sluggishness. In her rare collaboration with Batsheva dancers, she invites them to think beyond the virtuosity of the body – to undergo a process of metamorphosis in order to create non-hierarchical bodies, which are not governed by a brain, not pulsed by a heart. To produce an imaginary reflection where, as in a dream, intensities are shifted and exchanged.
(May 31, June 1, Sherover Theatre, Jerusalem Theatre)
As the Fireflies Disappear — Mor Shani and the Inbal Dance Theater (Israel)
The Inbal Dance Theater, which is in the midst of a fascinating process of renewal, invited the choreographer Mor Shani to return to the material and the fundamentals set forth by the choreographer and composer Sara Levi-Tanai, who founded Inbal in order to preserve and continue the rich artistic heritage of the Yemenite Jews. Shani has arranged Levi-Tanai's foundations  into a new contemporary work in an original production that will be given its world premiere at the Festival. (June 2, Rebecca Crown Hall, Jerusalem Theatre)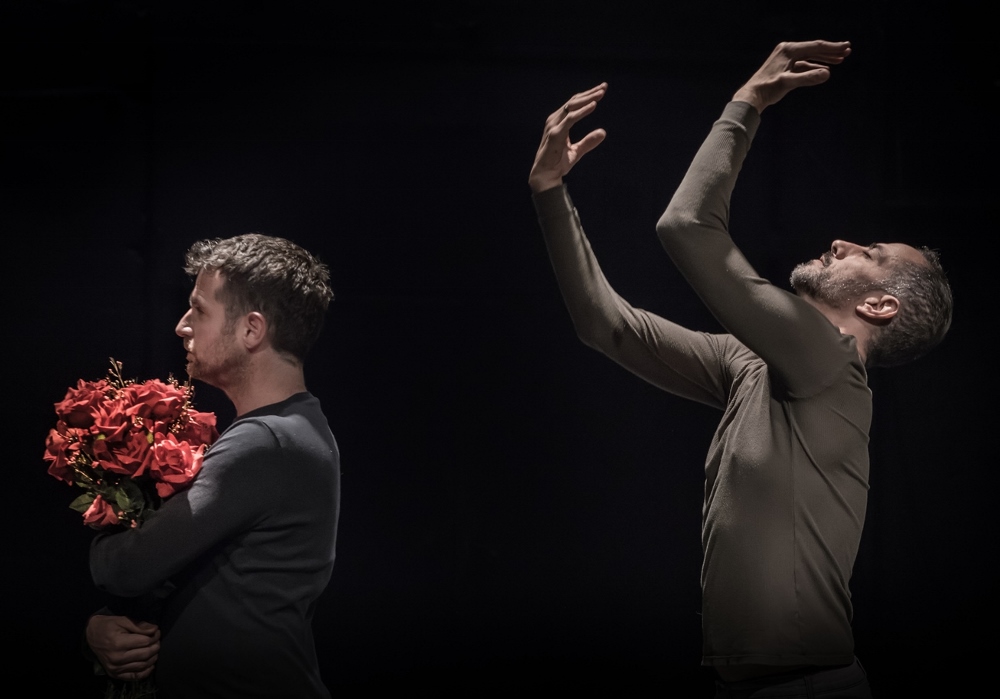 The Third Dance — Niv Sheinfeld and Oren Laor (Israel)
Six years after "Two Room Apartment," Niv Sheinfeld and Oren Laor return to the iconic trilogy of Nir Ben Gal and Liat Dror, this time to "The Third Dance." Sheinfeld and Laor, a couple in life as well as on the stage, provide us with an exciting opportunity to return with them to a fundamental dance text in the history of Israeli dance and look at it in a new way, from a place that addresses the changes caused by time in the bodies of each of them since the last duet they created, in their relationship, their perception of the stage and space, and their relation to the audience. (May 31 and June 1, The Studio, Jerusalem Theatre)
THEATRE, PERFORMANCE ART, AND A MUSICAL
Sorry — Monster Truck (Germany–Nigeria)
A collaboration between German theater and the choreographer Segun Adefila in which post-colonialist disappointments and guilt combine. Five young Nigerian boys who arrive at the show directly from their homes in Lagos meet a German man who offers them chocolate, setting in motion a fascinating intercultural process that presents contemporary dance on a white stage with no borders. (June 5, Rebecca Crown Hall, Jerusalem Theatre)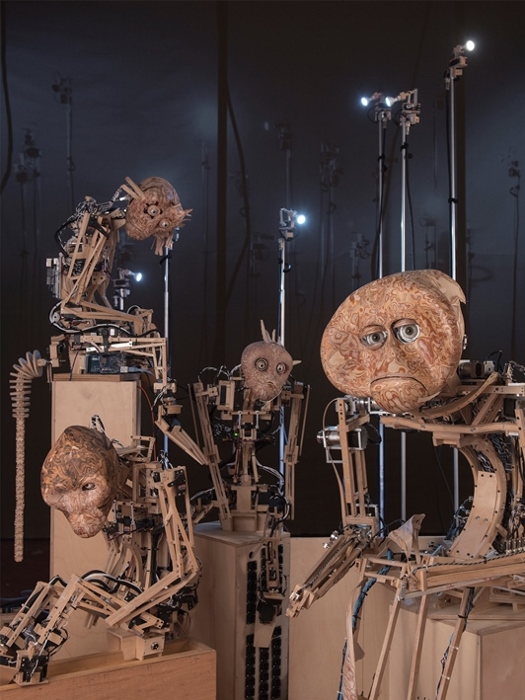 Monkeys — Amit Drori (Israel)
After five years of meticulous construction by hand, Amit Drori presents Monkeys, a show that explores the superhuman, which puts 12 performers on one stage – three people and nine monkey robots. Monkeys challenges us with an imaginary, yet not altogether fictional, reality, where artificial intelligence hybrids organize as a society, forming relationships and embodying human traits such as compassion, affection, and intimacy, but also cruelty and destructive desire. Drori, an extraordinary creator in the landscape of Israeli stage art, is the artistic director of the Hazira Performance Art Arena. His works combine a world of objects and puppets, each with its own unique robotic motor. (May 25, 26, 30, June 2; Zik Studio, Beit Nekofa)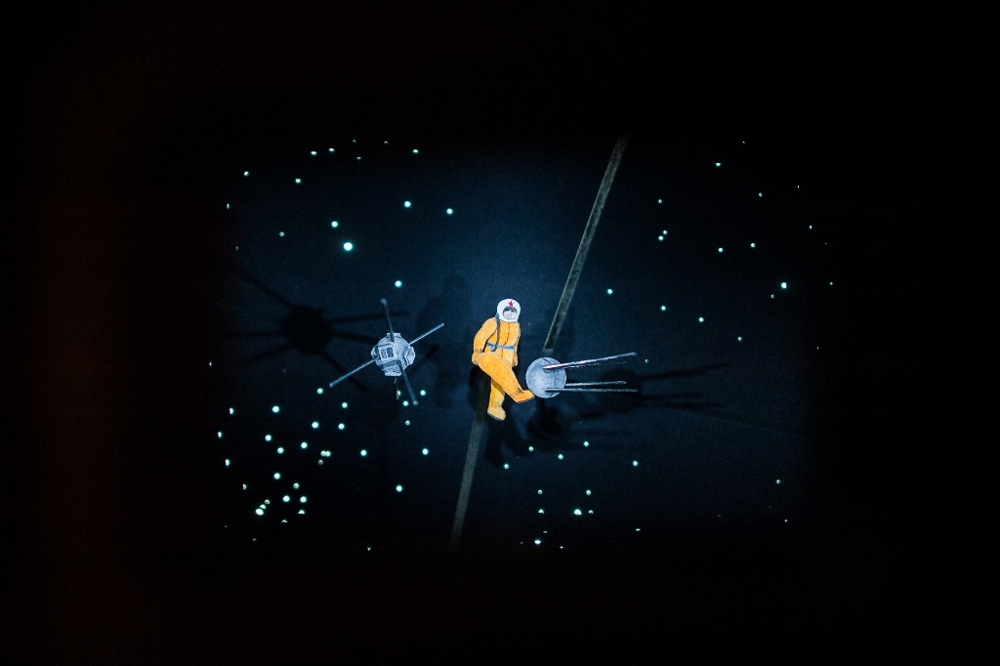 µSputnik — MirTheatre (Czech Republic)
A magical performance for one viewer and two actors/operators. Through a small window and a miniature puppet theater, the troupe weaves together, with a great deal of thought and sensitivity, the story of Sputnik, the first satellite to be launched into space and lost. A small event for big-hearted people, reminding us that sometimes, even fifteen minutes can be enough to light the darkness of the skies. (May 31, June 1, Jerusalem Theatre)
Der Dybbuk — The Sala-Manca Group, Adi Kaplan and Shachar Carmel. In collaboration with the Jerusalem Street Orchestra (Israel)
In a fascinating performance-film, an old movie Der Dybbuk directed by Michał Waszyński is screened, but instead of the original soundtrack, the members of the Sala-Manca Group stand on the stage and speaks the parts of the main characters. The Jerusalem Street Orchestra provides the music, and three performers provide the background sounds.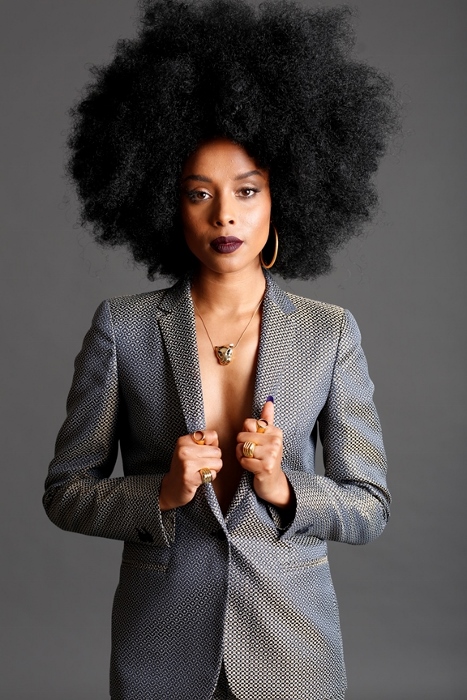 Soul Doctor (U.S.A.)
From Broadway to Jerusalem, and in a special version starring Ester Rada and Tony Award nominee Josh Young (Jesus Christ Superstar, Evita), the American musical Soul Doctor opens its Israel tour with a gala performance at the Israel Festival in Beit Shmuel in Jerusalem. The musical tells the story of Rabbi Shlomo Carlebach — the father of contemporary Jewish music, who reached the hearts of millions of fans with his songs — and his surprising and decades-long friendship with the singer Nina Simone. (June 7, 8, and 9, Beit Shmuel)
MUSIC
Laurie Anderson, Language of the Future (U.S.A.)
The Israel Festival hosts a single performance of interdisciplinary artist and musical legend Laurie Anderson. In her solo show, Language of the Future, which has caused a worldwide stir, Anderson dives into the roots of contemporary culture and deep into the American narrative. Anderson, winner of the Wolf Prize, examines in her own extraordinary way, through music and multimedia, how we tell the story of the here and now. (May 29, Henry Crown Hall, Jerusalem Theatre)
La Folle Journée (The Crazy Day of Music) (France)
This French classical music festival held in Nantes — the largest annual classical music festival in France — was founded by René Martin in 1995. The festival, which offers more than 150 concerts over five days, was founded out of a wish to present brief concerts of classical music and make them accessible to audiences of all ages. Since its founding, the festival has spread to other cities in and outside France, including Madrid, Bilbao, Rio de Janeiro, Warsaw, and now — as part of the Israel Festival — to Tel Aviv. The festival, which will take place in the spectacular galleries and auditoriums of the Tel Aviv Museum, will last for three days — June 14, 15, and 16 — with dozens of performances featuring composers, soloists, ensembles, and orchestras from Israel and other countries. (June 14 through 16, Tel Aviv Museum)
Madame Butterfly by Giacomo Puccini at the Sultan's Pool (Israel)
This beloved opera by Giacomo Puccini will be given a spectacular production by the Israeli Opera in the Sultan's Pool in Jerusalem, just beneath the walls of the Old City. Yishai Steckler will conduct the Jerusalem Symphony Orchestra of the Israel Broadcasting Authority, and the production will be directed by Gadi Schechter. This is a rare collaboration between the Jerusalem Opera Festival, the Israeli Opera, and the Israel Festival. (June 7, Sultan's Pool, Jerusalem)
In the Footsteps of Stelios Kazantzidis — Shlomi Saranga (Israel)
A gala performance that brings the singer Shlomi Saranga into an encounter with his spiritual father, Stelios Kazantzidis. Many of Kazantzidis's songs have been translated into Hebrew and performed by top Israeli singers from Jacky Mekaiten to Zohar Argov to Yehuda Poliker. Throughout his career, Kazantzidis collaborated with the greatest names in Greek music, such as Mikis Theodorakis, Manos Hadjidakis, Manolis Chiotis, and Stavros Xarchakos. With a seven-piece band, Saranga pays tribute to the singer who named him his successor, creating an extraordinary mosaic that combines Kazantzidis's early songs, the many hits that he recorded, the Greek nightclub scene, and the great loves about whom he sang his songs of painful loss, which are among the most beautiful he ever wrote. (May 31, Rebecca Crown Hall)
Nohlab (Turkey–Israel)
In a performance that combines live music with interactive video projections using advanced technology, the audience stands on the stage surrounded by video projections. An hour of meditative-musical-technological immersion to the sounds of works by Philip Glass, John Cage, and other great composers of the twentieth century (the precise repertoire will be published later on). (June 7, Henry Crown Hall, Jerusalem Theater)
Poem Balev (Israel)
The Israel Festival is pleased to host this well-known and admired series in a special program of original Israeli works alongside new arrangements of familiar works by Menachem Wiesenberg, Sami Khashiboun, and Ioseb Bardanashvili. (May 26, June 2, and June 9, the Eden-Tamir Music Center in Ein Karem)
Bach in Ein Karem (Israel)
The Israeli Festival continues its tradition of holding concerts each weekend in the pastoral setting of the Eden-Tamir Music Center in Ein Karem. This year, top Israeli musicians will present works by Johann Sebastian Bach. (May 25, June 1, and June 8, the Eden-Tamir Music Center, Ein Karem)
FOR THE WHOLE FAMILY
Guide — Vera Ondrasikova (Czech Republic)
A magical audiovisual show for the whole family, in which the boundaries of time dissolve. A screen of light and smoke splits the stage into two mirror worlds, where a young dancer and his older reflection move through time and space, trying to reach the past and change it. A spectacular show that offers a glimpse into a reality where one can travel freely between past, present and future. For children ages nine and up, and for the whole family. (June 4 and 5, The Studio, Jerusalem Theatre)
The Little Prince — Yonatan Levy (Israel)
Antoine de Saint-Exupéry's Little Prince is one of the great classics ever written for children, and for adults who have never lost touch with the world of childhood.
In this original and moving show for the whole family, the timeless Little Prince gains a new life. Director Yonatan Levy collaborates with sand artist Ilana Yahav to create an imaginative musical-theatrical adaptation of the classic novel. The story unfolds like a fan, presenting the Little Prince (Carmi Zisapel) and the pilot (Doron Tavori) on the backdrop of live and original music composed by Yehuda Zisapel, accompanied by the mesmerizing images created in sand on stage in real time. Like the Little Prince, who is forever dreamy, naïve, and elusive, we are invited to be carried away on the wings of the music, look inside and discover our inner child. For children ages six and up, and for the whole family. (May 31, June 1, the Micro Theatre, Jerusalem Theatre)
PERFORMANCE TOURS AND SPECIAL EVENTS IN PUBLIC PLACES
Remote Jerusalem — Rimini Protokoll (Switzerland–Germany)
A group of 50 people is  led along the streets of Jerusalem on a fascinating audiovisual journey. Theatre collective Rimini Protokoll takes us on a city specific tour, in which the streets of Jerusalem become a theatre set and we – the performers in it. An invitation to reflect on our movement in the city, the possibility of individuals to become a group, and the tension between obedience and free choice. Approximately two kilometers long walking tour. (May 29, 30, and 31; June 1 and 3 [tour in English]; June 4, 5, 6, 7, and 8, throughout Jerusalem)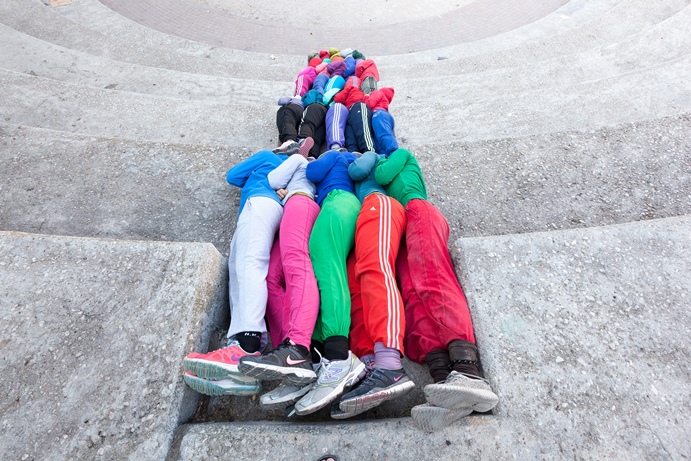 Bodies in Urban Spaces — Willi Dorner (Austria)
A performance open to the audience by the Austrian artist Willi Dorner, who will be working with Israeli dancers. Bodies in Urban Spaces is a city-specific performance in which fifteen dancers lead the audience throughout the city as they use their own bodies to mark, or integrate into, the urban architecture. A chain of temporary physical interventions in the urban landscape that allows the audience to look at it in a new, playful, and colorful way. (May 30, May 31, throughout Jerusalem)
Hamsa, Hamsa, Hamsa — Exhibit opening at the Islamic Art Museum (Israel)
The exhibit entitled Hamsa, Hamsa, Hamsa is dedicated to one of the most popular motifs in Middle Eastern folk culture — the hamsa. The Israel Festival collaborates with the Islamic Art Museum in the exhibit opening, presenting five original performance art works by graduates of The School of Visual Theater. The works will correspond to the art works and hamsas displayed in the exhibit. (May 31, Islamic Art Museum)
Ping — A Collaboration with Jerusalem Design Week (Israel)
An installation of ten ping-pong tables (give or take), designed and built especially for the Israel Festival, will be placed in the Jerusalem Theater plaza throughout the Festival's duration. Visitors are invited to enjoy them and play ping-pong freely.
Meetings, Workshops, and Professional Conferences
As in previous years, the Israel Festival will be holding professional conferences and meetings. These will include master classes with choreographer Boris Charmatz in collaboration with Artists' Studios, master classes with the Monster Truck Collective, a professional conference in partnership with the Independent Theater Artists Organization and with international guest artists who are performing at the Festival, and a professional conference in partnership with the Choreographers' Association and with international guest artists who are performing at the Festival.
*Program information and texts provided by the Israel Festival.