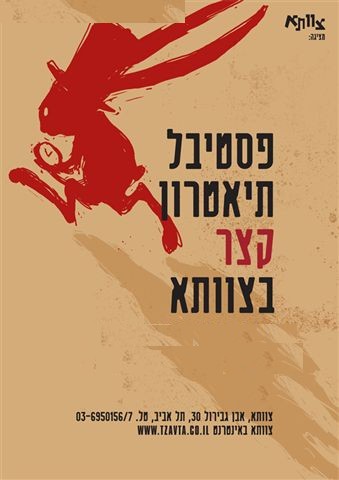 Inspired by the drama of life in Israel? If you have a play manuscript just waiting to be discovered, or have always wanted to write one, but needed a push –playwrights are invited to submit their work for the 13th Short Theatre Festival at Tzavta.
The artistic committee will consider plays on any topic, from 5 to 30 minutes in length, excluding monodramas. Submissions will be accepted until June 1, 2010 and the festival will take place at Tzavta in December 22 – 25, 2010.
A copy of the play with the author's name and contact information should be sent to production manager Keren Mintzer: keren@tzavta.co.il, and four copies mailed (yes, snail mail!) to Tzavta, 30 Ibn Gvirol Street, Tel Aviv.