In The Others, playwright and director Hillel Mitelpunkt approaches Jewish-Israeli history from a different perspective, focusing on the experiences of women during the final years of the British Mandate in Palestine. As a writer, Mitelpunkt has a feel for outsiders, figures who stand out from the crowd, as in Gorodish, become pariahs as in The Wolves, or are eking out an existence on the margins of society, as may be seen in Grocery Store. Examining Israeli culture through the intimate stories of individuals and their relationships, Mitelpunkt brings a neglected aspect of history to life, in a moving drama full of warmth, humor, and excellent performances by the entire cast.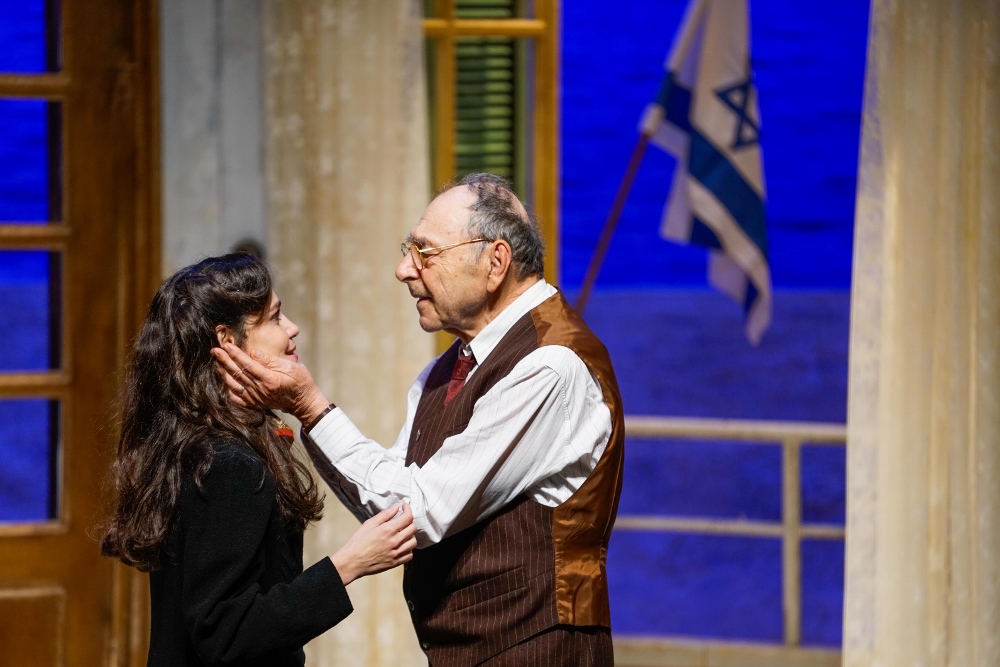 In a small boarding house overlooking the sea, Ida (Irit Kaplan) just wants to make a quiet living in hard times. Pragmatic by necessity, she presents a tough front to the world, her speech peppered with caustic and often humorous comments. The youthful Amiram (Avishay Meridor) nurtures hopes for a career as a jazz pianist, but returns empty handed from every audition. Thea (Kineret Limoni), with her blond curls and bouncy manner, works at one of the few trades open to women; Ida disapproves, but, after all, money is money. An unwanted guest sits in the main room that doubles as a parlor and bar. Imposed on Ida's hospitality by the Jewish Agency, Mr. Mayer (Itzhak Heskia), a refugee from Germany, waits in vain for his relatives to take him in. A new guest arrives, Dassi Watson (Netta Garti), a lovely young Jewish woman married to a British officer and living in England, who has returned to Palestine after an absence of six years to attend her sister's wedding. Dassi's story is at the heart of the play, yet all the members of this household have their stories, their secrets, and their hidden pain.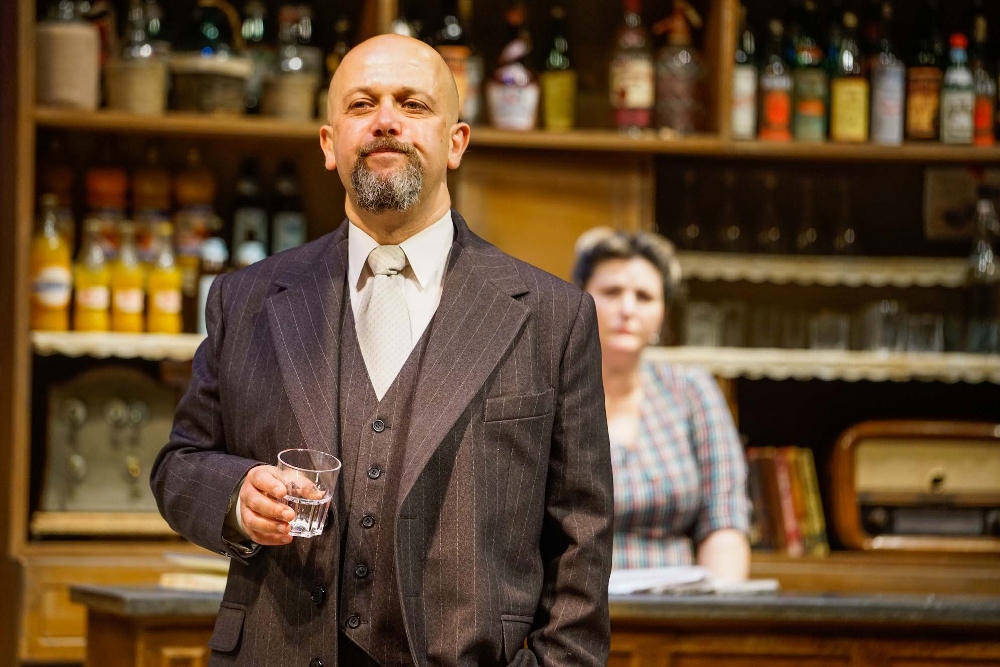 Mitelpunkt approaches his characters with clarity and compassion, revealing them as they are, with their flaws, weaknesses, and sparks of courage. Attentive to the nuances of relationship, there is a rich texture to Dassi's involvement with the people in her life. In her joyous reunion with her sister Gila (Joy Rieger), and her difficulties with her father (Dudu Niv), there are no pure heroes or villains. All characters have a claim on our empathy in their individual struggles, making for an engaging and compelling drama. Although it recalls an era long gone, The Others does not indulge in nostalgia or empty sentiment. The tensions, hardships, hypocrisy and prejudices are exposed, as well as difficult truths, such as the sudden prosperity that war brings to those who would seize it.
Netta Garti is charming as the lovely Dassi, eliciting immediate empathy for this young Jewish woman who has fallen in love with a soldier. Yet, as the plot thickens, she takes it deeper, and as Dassi is revealed in all her vulnerability and flaws, one follows her journey not only with compassion, but with a growing respect for the woman she is becoming. Joy Rieger lives up to her name, brimming with youthful energy and optimism as Dassi's younger sister Gila (which also means joy in Hebrew). Dudu Niv gives a moving performance as Dassi's father – rigid and self-righteous in his anger, there are brief moments when he falters, exposing the tenderness he feels, the conflict within. Kineret Limoni is bright and bubbly in her role as the cheerful sex worker, and doesn't miss a beat as she tells it like it is, offering a glimpse at the harsh realities of life for Jewish women who came to Palestine after World War II, penniless and alone. Itzhak Heskia steals hearts without saying a word, his features and body language speaking volumes as he waits. When he does speak, it's a connection that resonates. Irit Kaplan is such a charismatic performer, her Ida is the powerful force that holds this band of outsiders together, exuding cynicism, warmth and humor.
Written and Directed by Hillel Mitelpunkt; Set: Alexandra Nardi; Costumes: Ofra Confino; Music: Shefi Yishai; Lighting: Adi Shimroni; Assistant Director: Dovrat Asulin; Cast: Netta Garti – Dassi; Irit Kaplan – Ida; Itzhak Heskia – Mr. Mayer; Dudu Niv – Marshak; Joy Rieger – Gila; Avishay Meridor – Amiram; Kineret Limoni – Thea; Esti Kosovitzky – Riva; Guy Mesika – British soldier/Male Nurse.