Red Cow, the debut feature of director Tsivia Barkai Yacov, depicts a young woman's sensual and ideological journey, against the backdrop of a Jewish settlement in East Jerusalem. Straightforward, yet sensitive and nuanced, the film was awarded the Haggiag Award for Best Israeli Feature (jointly with The Dive by Yona Rozenkier) at the Jerusalem Film Festival 2018, with Avigayil Koevary receiving the Haggiag Award for Best Actress for her performance.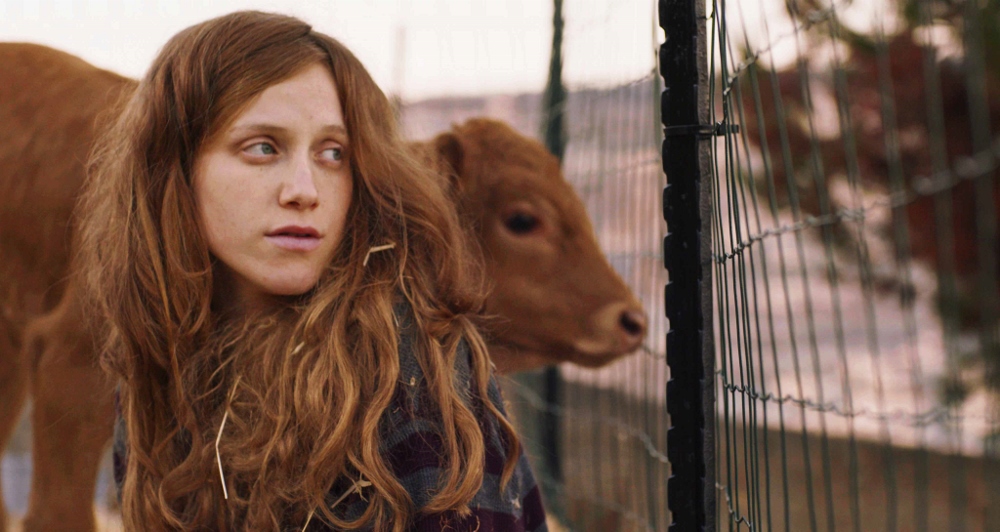 Benny (Koevary) is a young woman who lives with her father Yehoshua (Gal Toren), the leader of a small community of religious Jews who dream of returning to the Temple Mount to build the Third Temple. To those familiar with Jewish customs, the first scene reveals much about Benny's relationship with her father, as he wakes her for morning prayers and she joins him, binding the tefillin on her arm and head, a practice typically observed only by men in Orthodox Judaism. Benny is short for Benyaminah, an unusual name for a girl (Benjamin is one of the twelve tribes of Israel, descended from the youngest son of Jacob and Rachel); orphaned of her mother at birth, she has been brought up in unusual circumstances. Yehoshua is a zealot, devoted entirely to his faith, he expects and encourages his daughter to follow in his footsteps, embracing the customs of their religion, even to the point of allowing her to participate in customs typically reserved for men. Yet Benny, in her over-sized plaid shirts and with jeans under her obligatory skirts, gives every indication of a mind of her own, a mind that observes the world around her and questions what she sees.
As the film opens, Yehoshua receives news of the birth of a red cow, a significant event for their community. According to the Bible (Numbers 19:2), a red heifer that meets the strict criteria would be sacrificed and its ashes used in a purification ceremony that was a necessary preparation for participating in Temple service. For those who dream of the Third Temple, the birth of a red cow without blemish or other markings, is an auspicious event. Yehoshua is elated and assigns Benny the care of the cow. Yet while Benny obeys her father's instructions, her unease is reflected in her gaze. Her grandmother, the only other care giver she has known, has just died, and Benny cannot reconcile her father's ability to rejoice over the red cow at such a time of grief. It is the first intimation of a conflict central to the film, between ideology and emotional truths.
Benny and her father share a close, loving relationship which Koevary and Toren convey through their excellent rapport onscreen. Their interactions reflect the intimacy and inevitable friction of a teenage girl raised by her father, as well as the occasional role reversal, when the more down-to-earth Benny attempts to protect her father from the dangers of his zealousness.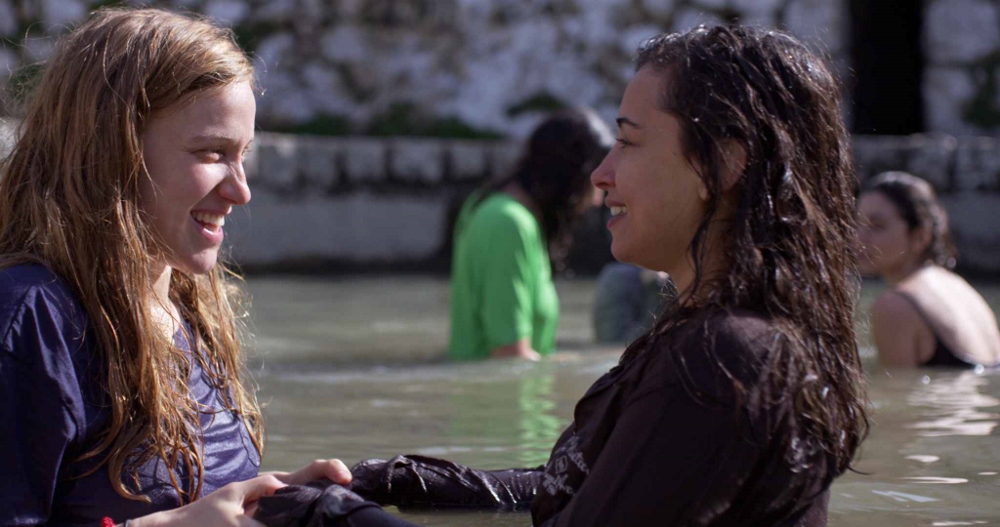 The arrival of a stranger is a catalyst for change, and Moran Rosenblatt who portrays Yael, the young woman fulfilling her national service working with Yehushua, ignites fires with her luminous smile. Benny and Yael strike up a friendship, bonding over poetry, yet another indication of Benny's secular wondering. Nothing in Benny's life has prepared her for the encounter with Yael, and the feelings she arouses. In a brief yet telling scene, Benny's teacher asks the young women to discuss their thoughts on marital relations. Many speak of purity, spiritual union and other abstract concepts. Even allowing for a reticence in speaking freely before a teacher, their lack of experience and knowledge is conspicuous.
What is a 17-year-old to do when her feelings contradict everything she has been taught, and there is no one in her family or community to turn to for support? Avigayil Koevary brings strength, vulnerability, fierce sensuality and courage to her portrayal of Benny. All three central characters – Benny, Yehoshua and Yael have crucial choices to make over the course of the film, their process reflecting not only on their individual dilemmas, but offering a view into this closed community.
Red Cow was awarded the Haggiag Award for Best Israeli Feature Film and the Anat Pirchi Award for Best Debut Film (both awarded jointly to Red Cow and The Dive) at the Jerusalem Film Festival 2018, and Avigayil Koevary received the Haggiag Award for Best Actress for her performance in the film.
Red Cow (Para Aduma)
Israel 2018, 90 min, Hebrew
Written and directed by Tsivia Barkai Yacov; DOP: Boaz Yehonatan Yacov; Editor: Haim Tabakman; Music: Karni Postel; Producer: Itai Tamir; Co-Producers: Ami Livne, Ronen Ben Tal.