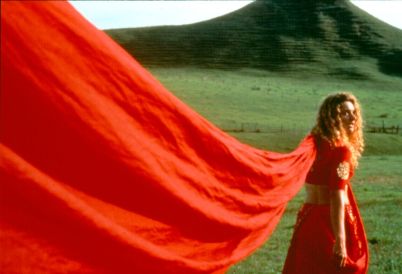 New Zealand has far more to offer film than breathtaking locations. Organized by the New Zealand Israel Friendship Association, the first New Zealand Film Festival will present 8 films during the month of March at the Tel Aviv, Jerusalem and Haifa cinematheques. Curator Dr. Ian Conrich notes that there have been approximately 260 films made since the 1977, when landmark film Sleeping Dogs, the first 35 mm feature produced entirely in New Zealand, was released.
Ushering in a new era in the New Zealand film industry, Sleeping Dogs was actor Sam Neill's first screen performance, with a screenplay co-written by Ian Mune and produced by John Barnett – who have all continued to make their mark in film. Mune is the director of What Becomes of the Broken Hearted (1999), which will be shown on March 13th at 14:00 at the Tel Aviv Cinematheque following a panel discussion with producer John Barnett (of Whale Rider fame) and Vincent Ward, director of Rain of the Children (2008) in attendance. Additional participants will be: curator Dr. Ian Conrich, Dr. Yvonne Kozlovsky-Golan and Adv. Ron Fogel.
Ward's Rain of the Children is a feature documentary that reaches back into the director's past as it tells the story of Puhi, whose life is intertwined with the history of the Maori in New Zealand. Ward met Puhi when he was just 21 years old, filming his first documentary. The 78 year old woman who was caring for her schizophrenic adult son Niki, and the young director formed a close bond despite their difference in age and the lack of a common language between them.
The festival will include a variety of genres, from drama to psychological thriller, including: Dean Spanley, Out of the Blue, Perfect Strangers, Rain, The Price of Milk, and Desperate Remedies. Accompanying the festival is an exhibit of photographs by Craig Potton. For dates and times:
Tel Aviv Cinematheque www.cinema.co.il 03-6060800
Jerusalem Cinematheque www.jer-cin.org.il 02-5654333
Haifa Cinematheque www.ethos.co.il 04-8104299