The Sounds of Childhood Festival will take place in Holon from September 25 – 27, 2018. An initiative of the Holon Municipality and the Holon Theatre, and produced by the Holon Theatre, headed by Guy Telem, and under the artistic direction of Dr. Uri Leshman, the annual event seeks to foster a love of music with fun and colorful concerts, musical plays and dance performances that communicate to a young audience without compromising on quality. The festival will feature 20 performances, with several original productions, with a shared theme of friendship, and an emphasis on dialogue and tolerance.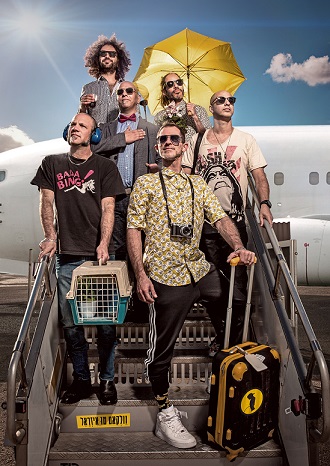 Opening the festival will be Hadag Nahash, a great band with a social conscience, whose music has been moving people of all ages on and off the dance floor for over 20 years! Hiney Ani Ba (Here I Come) is an original festival production. The performance will take place on Tuesday, September 25th and is appropriate for kids ages 5 and up.
Leah Goldberg's classic children's tale of tolerance Room for Rent (Dira LeHaskir) will be the center of an original festival musical theatre production, initiated by Dr. Uri Leshman. Goldberg's story tells of different animals who are neighbors in an apartment building. When one of the apartments becomes vacant, the search for a new tenant begins. Yet each prospective tenant that arrives finds something to dislike about one of the other tenants, until at last, the Dove arrives and finds all the neighbors, with their different modes of living, to her liking. The unique aspect of this production will be the participation of the audience, children and adults, in creating and performing the play. The show will be developed in workshops on music and theatre, and the audience will also perform in the show alongside the actors and musicians. Performances will take place on Tuesday, September 25th at 16:00; Wednesday, September 26th at 10:00; and Thursday, September 29th at 10:00. The show is intended for ages 4 and up. Tickets are 45 NIS.
The full program is available on the Holon Theatre website. Performances will take place at the Holon Theatre, 11 Kugel Blvd, Holon. To order tickets, call: 03-5023001 or order online:  www.hth.co.il.