Elegant and savage, the essence of Yorgos Lanthimos' tour de force The Favourite may be found in its opening scene: the imposing figure of Queen Anne is seen from the back, in the elaborately lavish interior of the palace, as her attendants remove the symbols of her power, her ermine robe and crown. Lady Sarah Churchill praises the Queen's performance in parliament, yet refuses to greet Anne's 'babies' – the 17 rabbits she keeps in her bedroom, saying "Love has its limits." To which Queen Anne decisively replies, "It should not."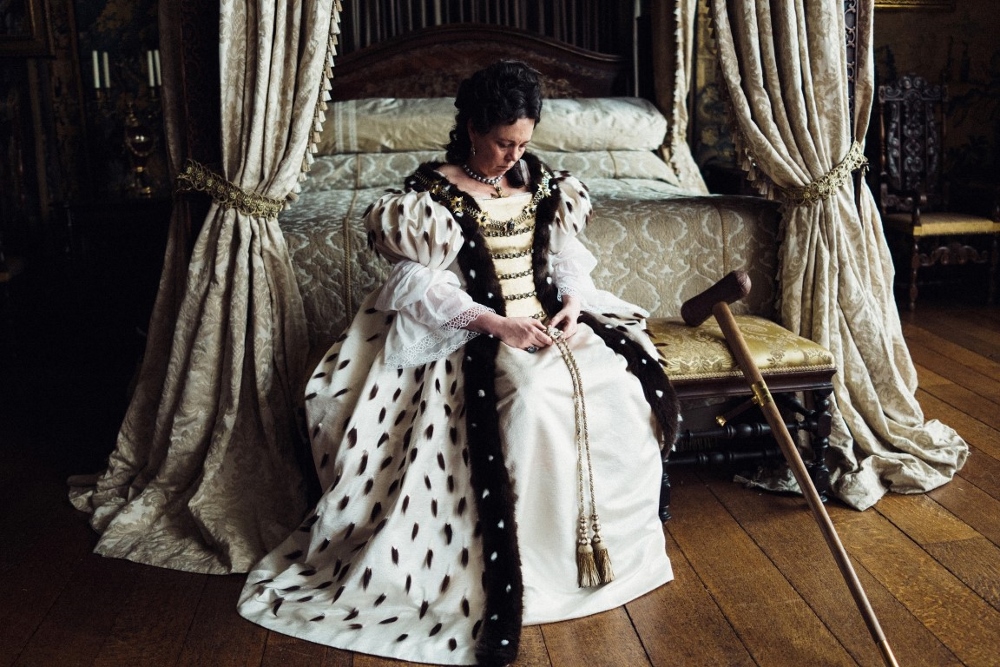 Power, boundaries and loyalties are explored with unswerving intensity, scathing wit, brilliant performances, lavish and provocative visuals, a stirring and surprising soundtrack, and a deep perception of the contradictions and intricacies of emotion. Anyone who has seen Dogtooth (2009) or The Lobster (2015) is aware of Lanthimos' predilection for the more unusual aspects of human behavior, social and cultural constructs. Yet in The Favourite the flair for the extreme is expressed within the framework of a solid and precise structure, making it a fascinating, powerful film, by turns hilarious and horrifying.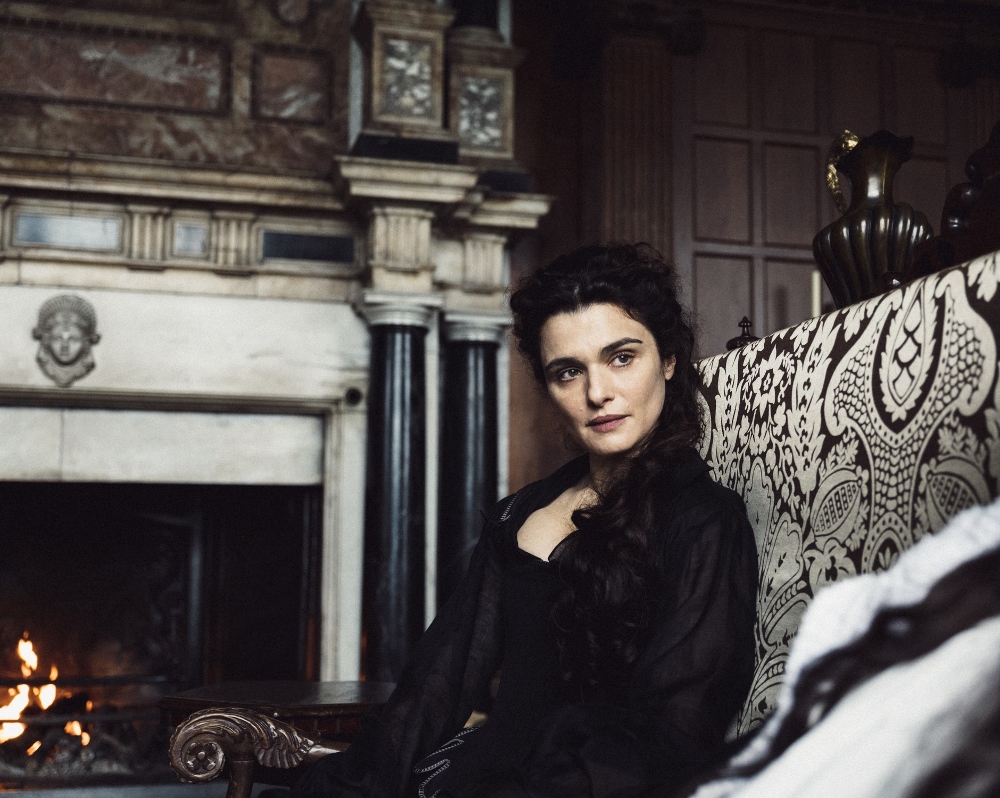 Historical events are a springboard for Lanthimos' soaring vision, and the provocative, playful, and insightful screenplay penned by Deborah Davis and Tony McNamara. Queen Anne (1665 – 1714) had a very close relationship with Sarah Churchill, Duchess of Marlborough (1660 – 1744), a politically-minded shrewd businesswoman who served as Mistress of the Robes, Groom of the Stole, Keeper of the Privy Purse, and Ranger of Windsor Great Park. Yet far more significant than her official titles, was Sarah Churchill's behind-the-scenes influence on the Queen. Until she fell from favor. Lanthimos eschews historical accuracy in favor of a riveting and fierce power struggle between Sarah Churchill and her would-be usurper in the Queen's affections, Abigail Masham. Anyone who was expecting a sedate costume drama will soon realize that The Favourite is nothing of the sort. One of the subversive pleasures of the film is the contrasts it presents between the luxurious, formal setting of the palace with its façade of courtly manners, and the brutality of its residents, servants and aristocracy alike, in their capacity for cruelty.
At the heart of the film is the triangle of women, whose precarious balance is constantly shifting, a balance that is crucial to all three. Olivia Colman conveys the complexity of Anne's character, a queen whose mantle of power weighs heavily upon her, plagued by illness and self-doubt. Impetuous and self-absorbed, she has known suffering and is capable of compassion. As her confidant and more, Sarah (Rachel Weisz) knows Anne so well, yet her vision is clouded by her own hunger for power. Rachel Weisz is seductive in her portrayal of Sarah's uncompromising intelligence, honesty, strength and severity bordering on sadism; harrowing in the rare moments of her weakness. Cue the ingenue. Abigail Hill (Emma Stone) is Sarah's cousin. Fallen from her previous status as a result of her father's gambling debts, she is desperate, eager to please, and willing to do whatever it takes to ensure her survival. Yet in this suspenseful tale of a vicious and manipulative struggle for power, there is also a deep reflection on love and erotic desire.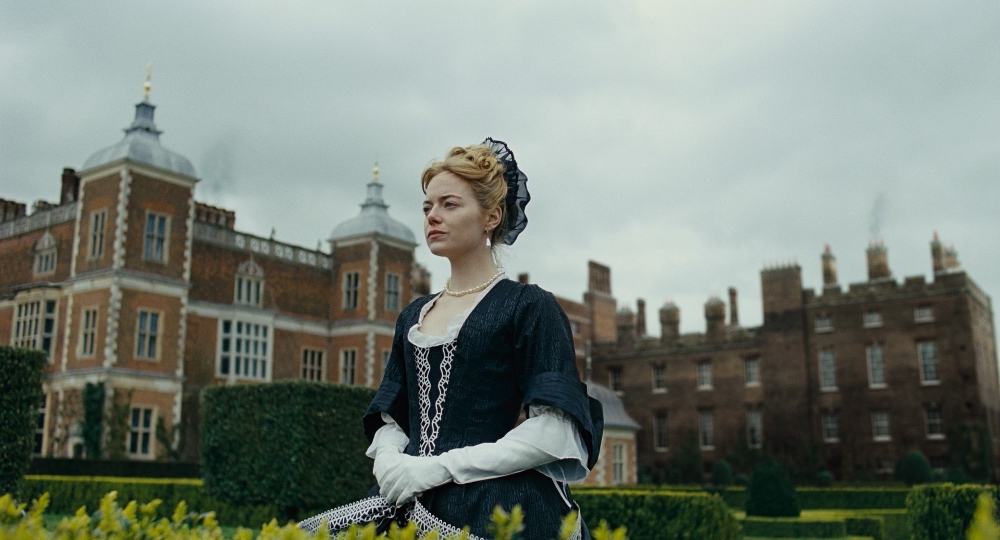 The crystalline diction of the protagonists is gleefully spiked by their pointed barbs and often vulgar language. There is a strong sense of theatre in the film, with its fast pace, division into scenes, and the gaps between speech and action; the importance of costumes and appearances; the vast distance between the persona one exhibits in public, and the person one becomes offstage, in the raw vulnerability of privacy. Queen Anne's reign (1702 – 1714) predates the rise of the English novel (Daniel Defoe's Gulliver's Travels was published in 1719, Samuel Richardson's Pamela in 1740, and Henry Fielding's Joseph Andrews in 1742) yet the film's division into chapters, with tantalizing quotes as their titles, is suggestive of the episodic literature of the late 18th century. Yet unlike those roguish protagonists, all three central figures change and develop throughout the film, as our perception of them changes, and our own sympathies shift.
Immersed in sensory detail, the physicality of the film is overwhelming. The awareness of spaces and relationships is enhanced by Robbie Ryan's cinematography, with the use of wide angle and fisheye lenses creating a subjective, bizarre perspective on this fraught world in which destiny is immense, and humans are quite small. Sandy Powell's costumes are a work of art, their stunning, elaborate detail evokes the period yet is imbued with contemporary sensibility. The prominence of the costumes, from servant's uniforms to fancy dress, serves to emphasize not only the social hierarchy, but also the paradoxical power and vulnerability of the naked body.
On a Historical Note
Although the film frolics very freely with history, much of the narrative is true. Queen Anne and Lady Sarah did have pet names for one another: Sarah was Mrs. Freeman and the Queen was Mrs. Morley. The precise status of the intimate relations among the protagonists cannot be known, but half the correspondence, the letters from Queen Anne to Sarah, have been preserved and may be found in the British Library. In a Darwinian sense, Sarah Churchill emerges triumphant, for her lineage includes formidable and influential figures in English history. Sir Winston Churchill was the ancestor of Sarah's daughter Anne, as was Diana Spencer, and her sons William and Harry.
In the truth-is-stranger-than-fiction category, among its many Oscar nominations (including Best Picture, Director, Best Original Screenplay, Cinematography, Film Editing, Costume Design, and Lead Actress), Emma Stone and Rachel Weisz are vying against one another once more (one hopes, in a more friendly vein), for Best Supporting Actress.
The Favourite
Director: Yorgos Lanthimos; Screenplay: Deborah Davis, Tony McNamara; Cinematography: Robbie Ryan; Editor: Yorgos Mavropsaridis; Cast: Olivia Colman, Rachel Weisz, Emma Stone, Nicholas Hoult, Joe Alwyn, James Smith, Mark Gatiss.