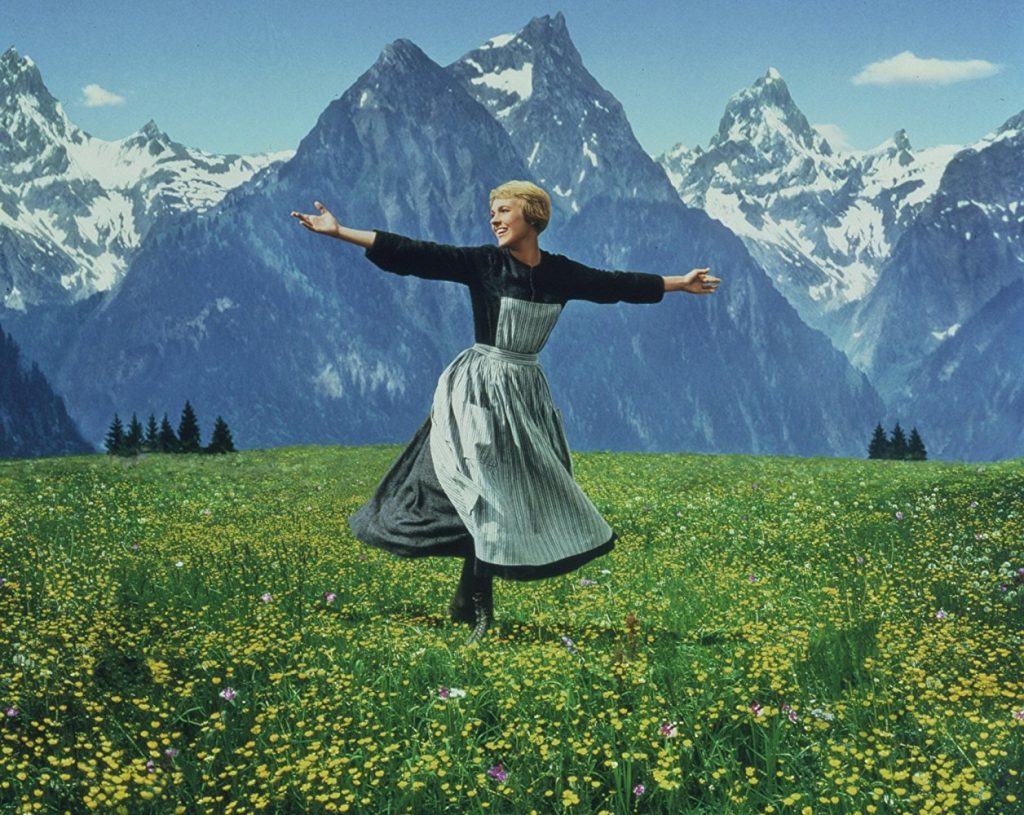 Celebrate Purim with The Sound of Music! The beloved classic will be shown at the Jerusalem Cinematheque in a new digitized edition on Thursday, March 21, 2019 at 12:00, in English with Hebrew subtitles. Purim celebrations before the film will include makeup stations, and green screen fun – children can dress up as their favorite superheroes and have their picture taken as they fly through the air!
Julie Andrews, with her crystalline voice, radiant spirit, and versatile talents stars as Maria, who brings music, love, and laughter back into the lives of the 7 motherless children of the Von Trapp family. The 1965 musical drama is directed by Robert Wise, adapted from the 1959 stage musical with songs composed by Richard Rogers and lyrics by Oscar Hammerstein II.
Tickets may be purchased online at the Jerusalem Cinematheque or call *9377.