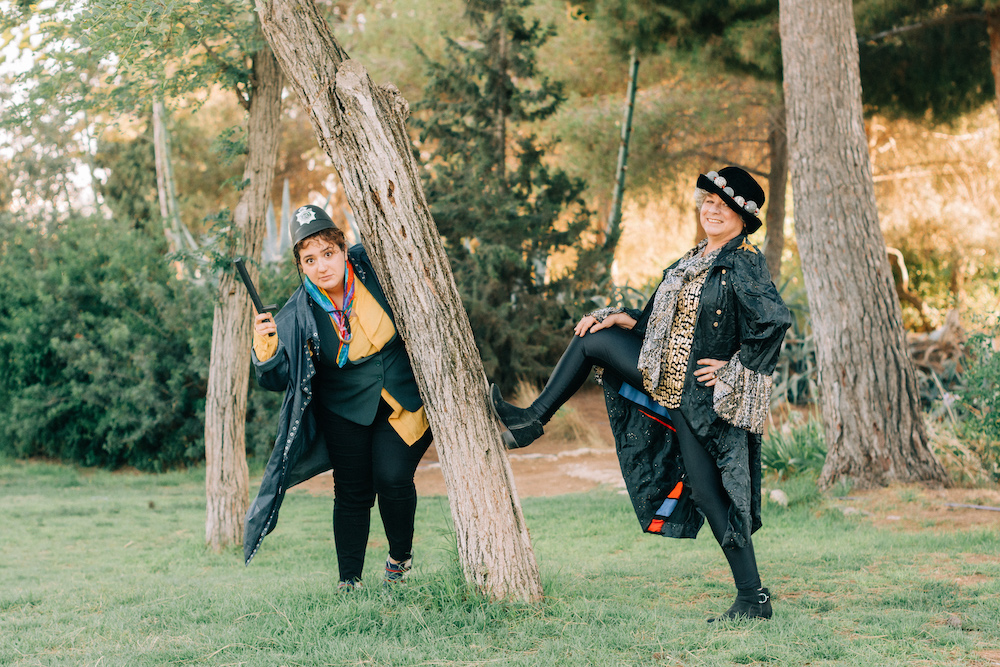 In a bold move, Theater in the Rough will present one of Shakespeare's darkest comedies, Measure for Measure: in motion, in free, outdoor performances in Bloomfield Gardens, Jerusalem, from August 14 – 27, 2019. "In motion" means that every now and then, the action changes their location, and the audience moves along with the actors.
Measure for Measure is a play that raises serious issues, such as the use and abuse of power, sexual harassment, hypocrisy, love, loyalty, and compassion. All playing out with the classic Shakespearean wit and humor. It's a complex, thought-provoking play, and should be interesting to see the Theater in the Rough production.
Theater in the Rough will also present opportunities for the audience to be more involved in the story with pre-performance workshops for children and adults on August 18, 22, and 26. There will be an evening exploring Measure for Measure and the Talmud with theater scholar Dr. Yair Lipshitz on August 20. A special accessible performance of the play will take place at the Beit Moses home for the elderly on August 23rd.
Performances will take place in English: August 14, 15, 18, 19, 21, 22, 25, 26 & 27 at 17:30 in the Bloomfield Gardens (behind the King David Hotel), Jerusalem. Admission is free, a 35 NIS donation is suggested. For additional information, write to: info@theaterintherough.co.il
Links: Theater in the Rough website ; fb page ; Event page ; YouTube Channel