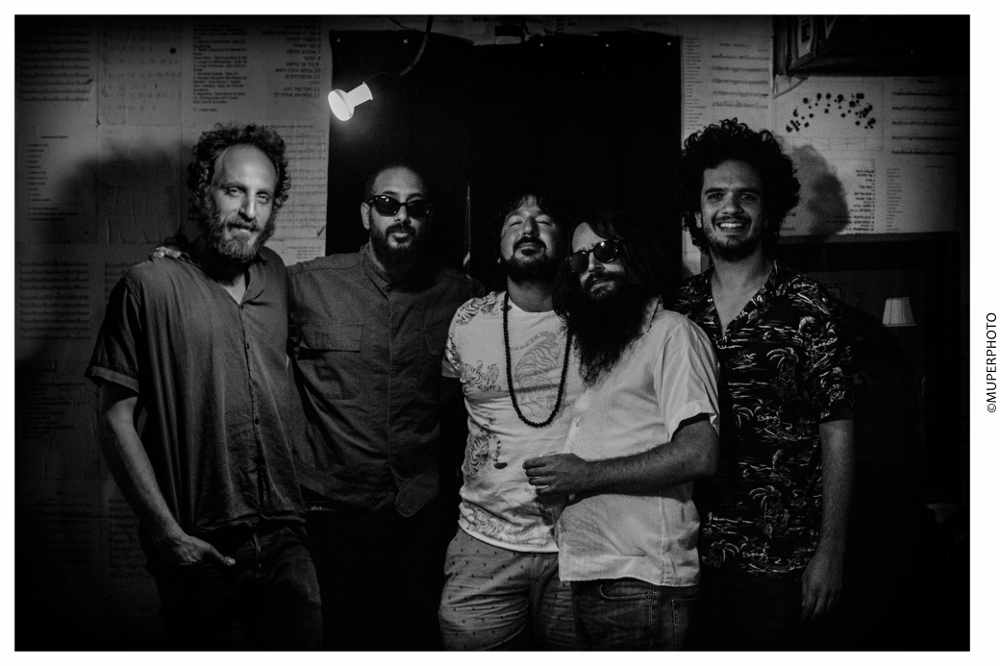 Songs written in blood, dancing out the weariness, pain and sorrow; the blues heal my soul and lift my spirits. Imagine the thrill of hearing the Black Bruises, with their eclectic set of old time blues from the 30s and other idiosyncratic covers live –  live! – onstage at The Zone, after so many months of lockdown and isolation, with music venues shut down for so long. Two of my favorite musicians, Uzi (Ramirez Brothers) Feinerman and Ravid Kahalani (Yemen Blues) have been getting together since 2005 for all too rare performances, often joined by the terrific musicians with them at this concert: Dani Dorchin on harmonica, Gilad Abro on bass, and Amir Bresler on drums.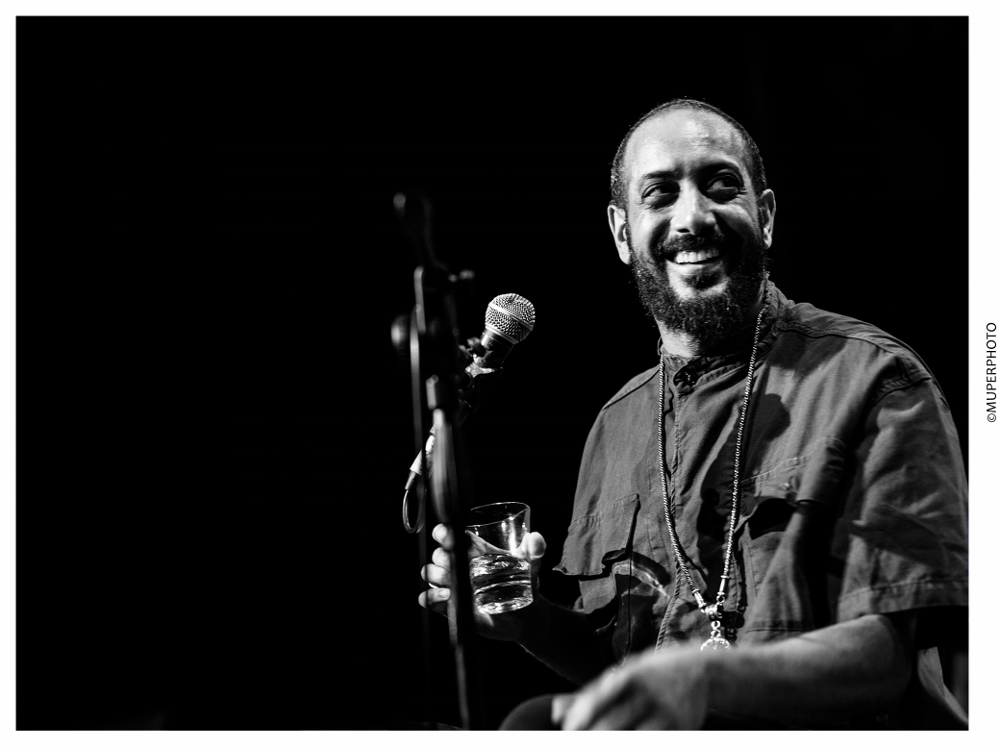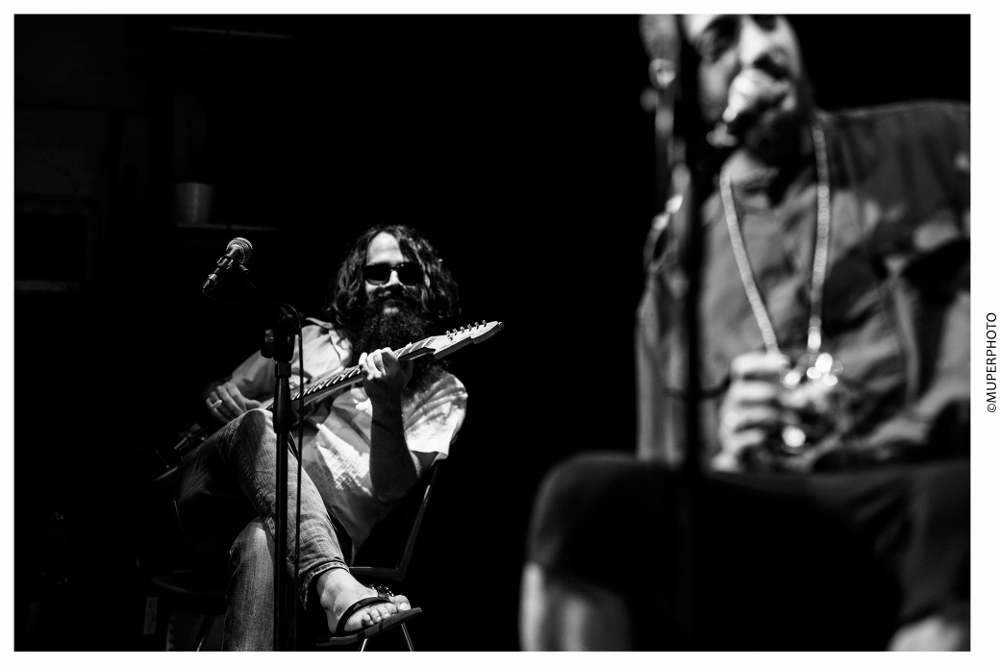 Outstanding musicians, Ravid and Uzi both have an extraordinary ability to immerse themselves in different musical styles. As the Black Bruises, Ravid's manic intensity merges with Uzi's mesmerizing ease, for a performance that has the intimacy of a Saturday afternoon on the porch and the electrifying heat of a summer storm.
Muperphoto captures the music and the moment in his photographs – Enjoy!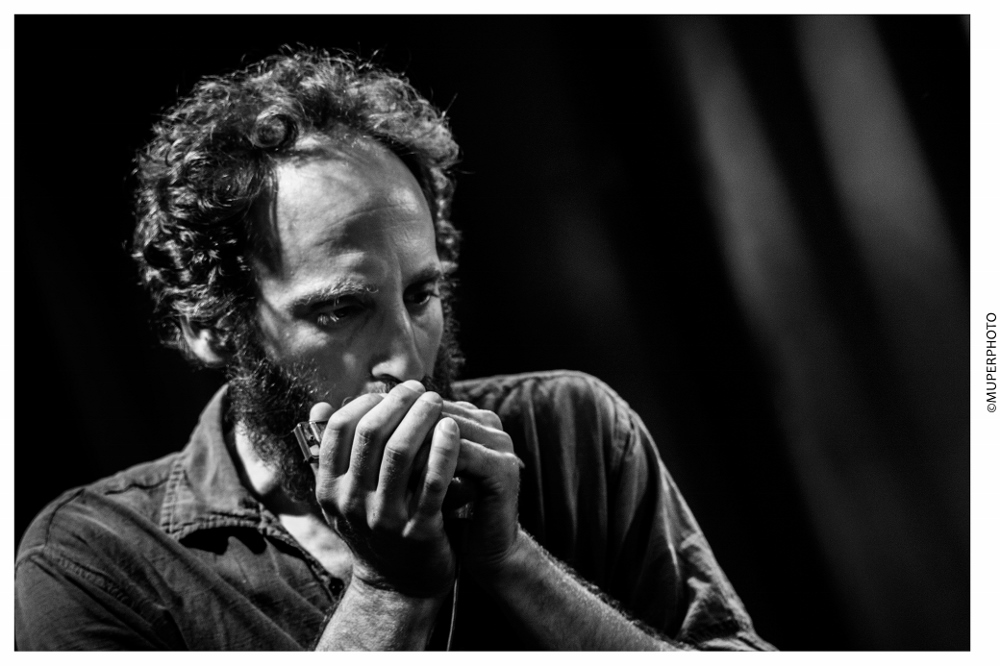 If the song Hound Dog makes you think of Elvis Presley, think again. The Black Bruises rendition harks back to the original version of the Jerry Lieber/Mark Stoller song, performed and recorded by Big Mama Thornton. Yet the feel is anything but nostalgic as Ravid growls and howls his way through the song, dancing loose-limbed around the stage, as Dani's harmonica wails, Gilad plucks and taps out a rhythm on the bass, and Uzi's fingers fly on the electric guitar.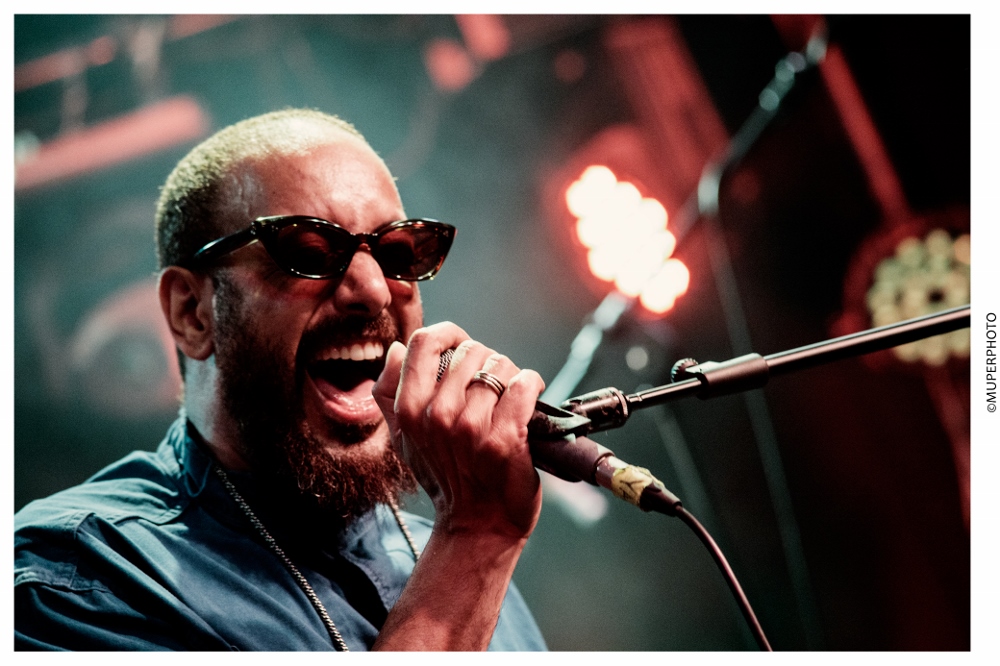 Zooming into I'm So Glad (Nehemiah 'Skip' James 1931) with a supersonic guitar and drum intro, the energy rises and rises into a frenzy, with Ravid screaming it out, until suddenly, in a heartbeat, all is quiet, and the refrain takes on a different feel, as he closes the song: I'm so glad.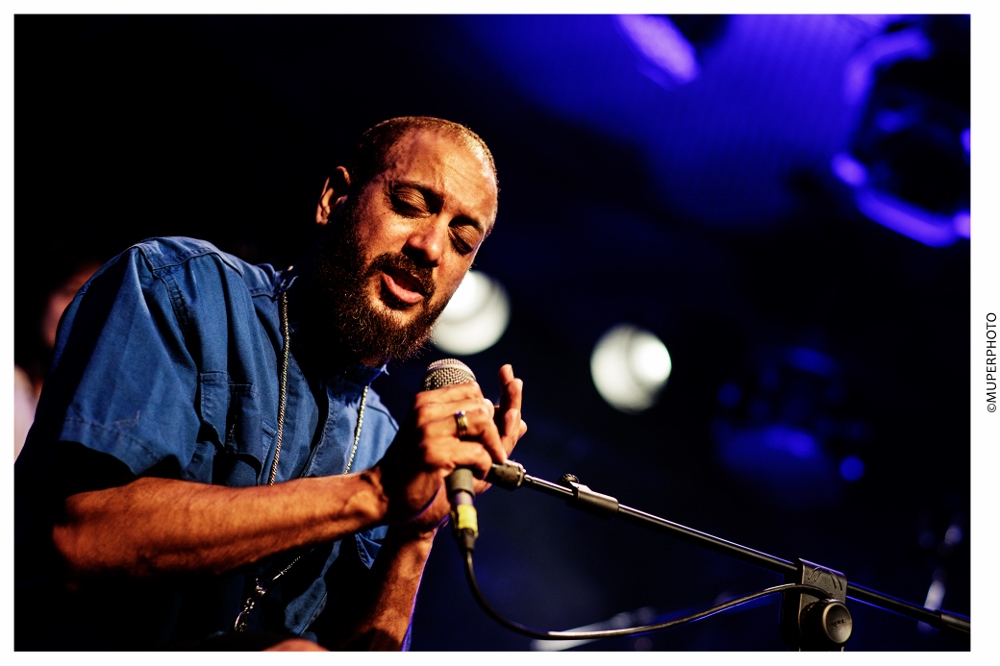 Singing Death Don't Have No Mercy in this Land (by Reverend Gary David 1960) like a man possessed, Ravid attacks the song with force – this guy's going to stand up to death and fight. A note of transgressive pleasure can be heard in his voice, as Ravid says he wants to dedicate the next song to Uzi, introducing the Rolling Stone's Cocksucker Blues. Never officially released, Schoolboy Blues (the official name) was written to meet the Rolling Stone's contractual obligation with Decca Records in 1970, its explicit lyrics practically a guarantee that the song would not appear on a Decca album. The Black Bruises perform the song with ultimate drama and pathos, taking it to the edge of provocative cynicism. Yet Uzi's haunting guitar evokes a sense of anguished delirium, that feeling you can get in London or any big city, of being in the center of everything with nowhere to go, no one to turn to.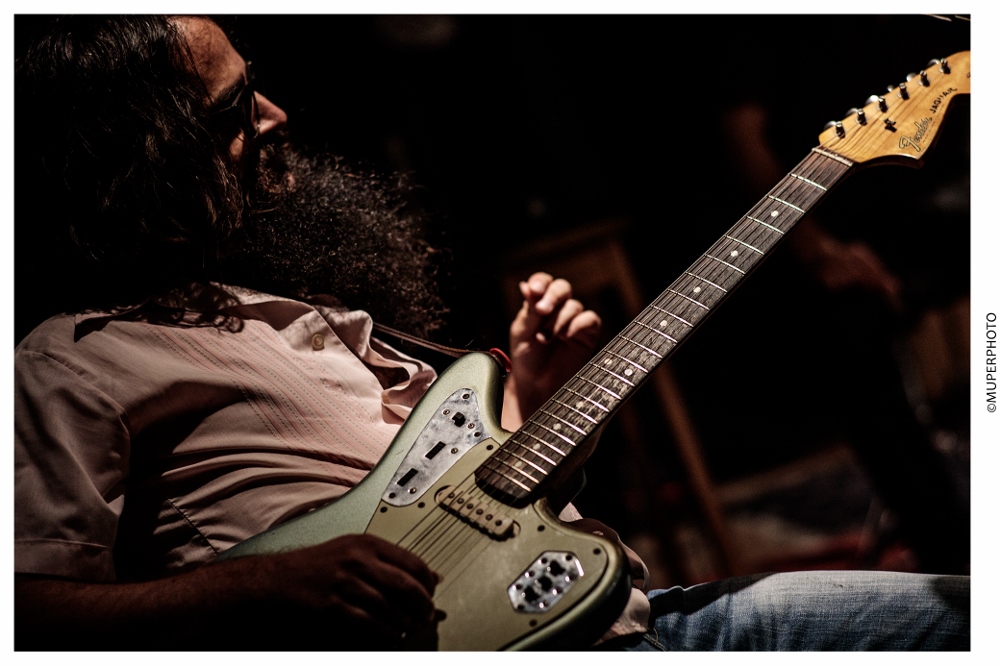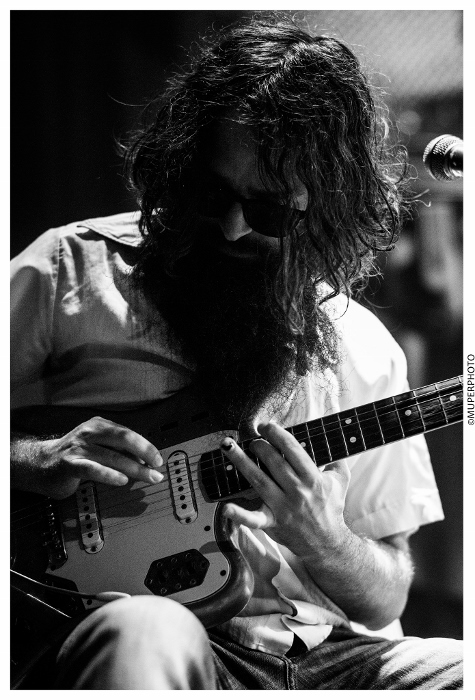 In an instant, the mood shifts, and a rollicking country rhythm sings out from the guitar, as Ravid belts out: I've got a woman she's good to me. Amir takes the drums into an insanely fast solo, a hypnotic rhythm that grows larger and more complex, then fades back into a gentle country rhythm once more.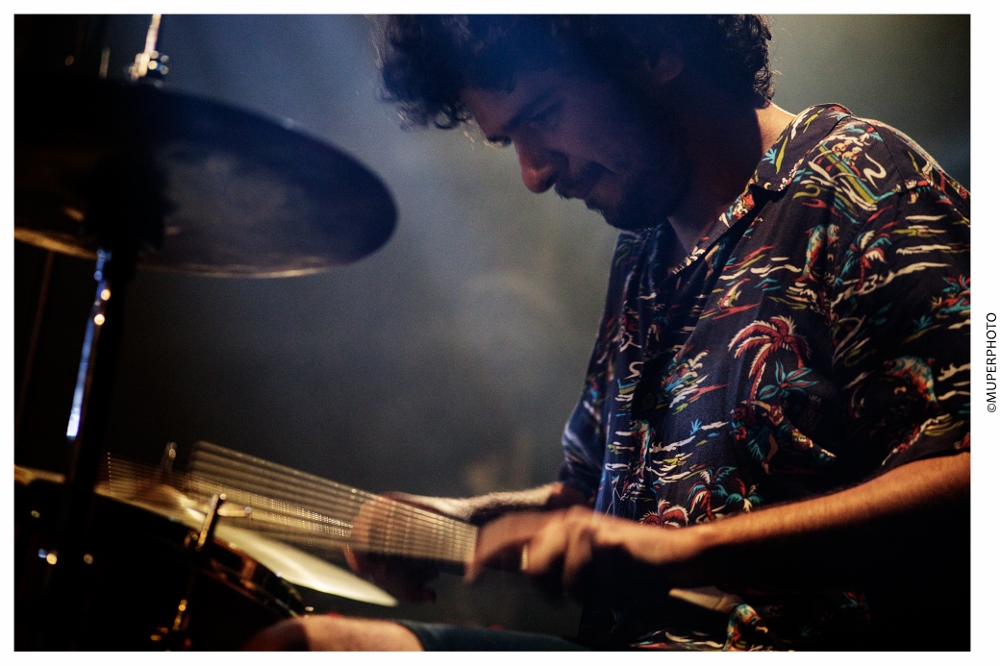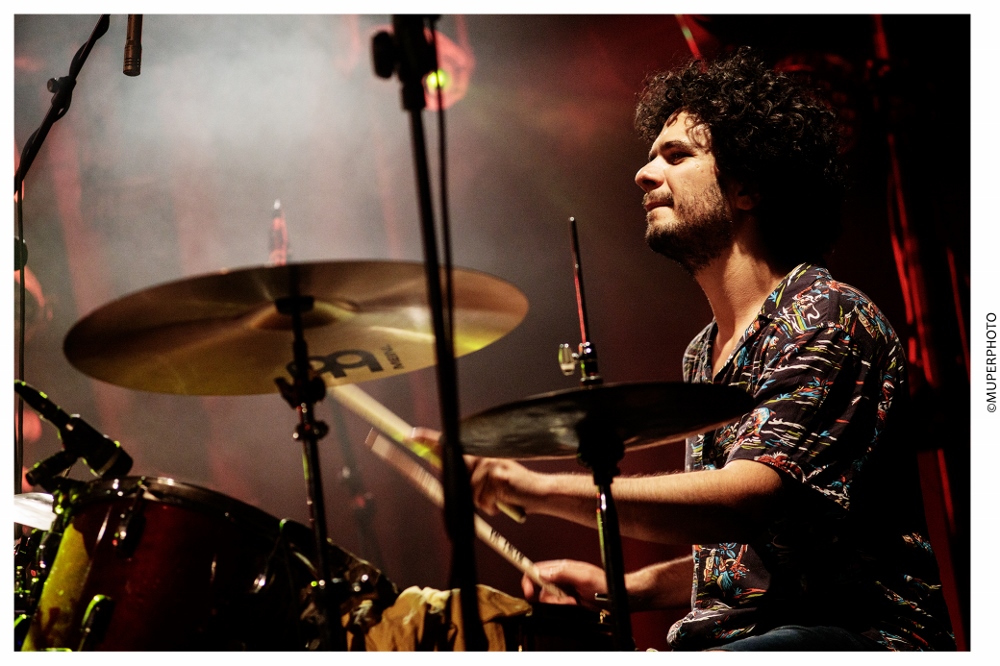 A mournful harmonica accompanies Black Girl, a blues song that is thought to date back to the 1870s, has been recorded by Lead Belly in the 1940s, Nirvana in the 1990s and many others, and is known by different names: In the Pines, and Where Did You Sleep Last Night.  The interpretation of these old songs has a freedom that gives them a contemporary feel, open to the unexpected. The gospel fervor of Liar veered into a delicate melody danced out by Gilad on the bass, and Ravid's wordless wails moving into playful vocalizations. The Black Bruises were having fun up on stage, and I (and everyone else) was having so much fun with them!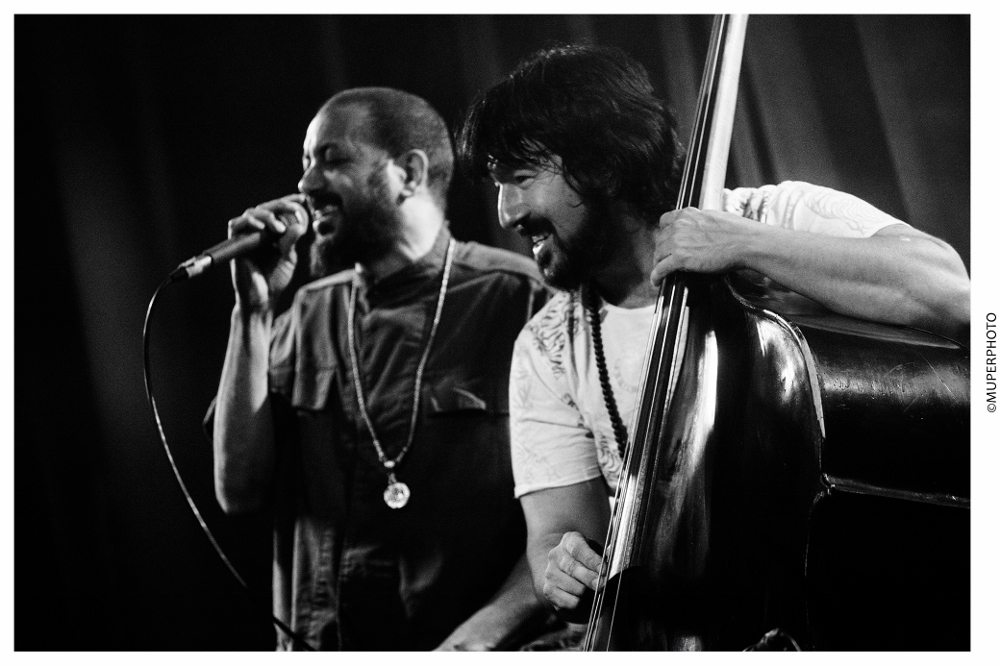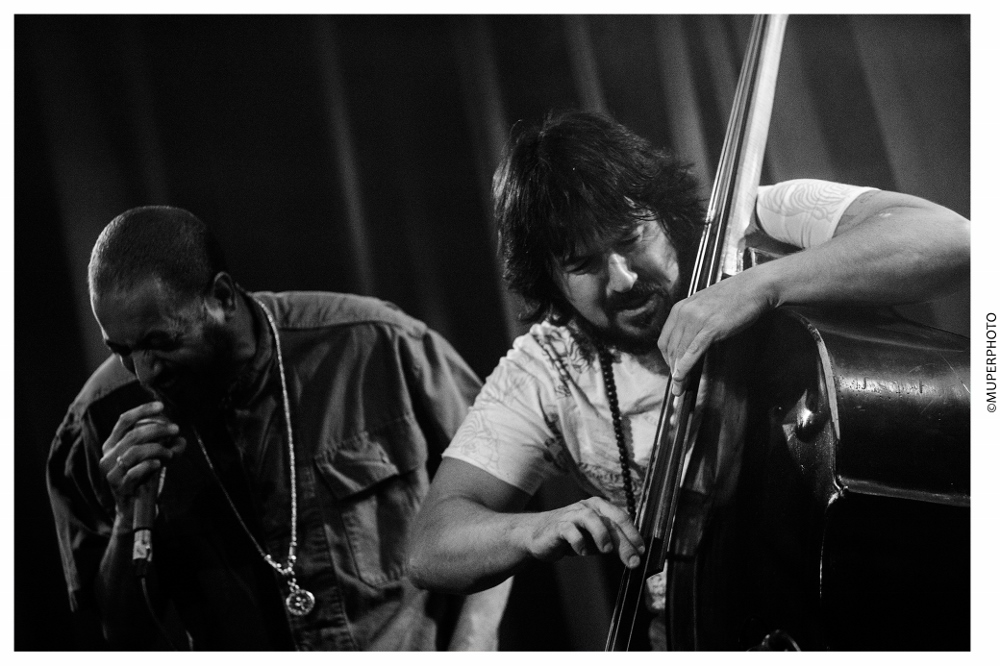 My favorite song of the evening? Easy to choose: Sick and Die (Muddy Waters 1941). A song for our times. Fast rhythm, this scream of a song with Uzi's crazy electric guitar and Ravid's raw energy exploding as he danced, then got down on his knees, leaning on the footstool upholstered in red velvet, bouncing, then jumping up again and drumming on Dani's back. It was wild.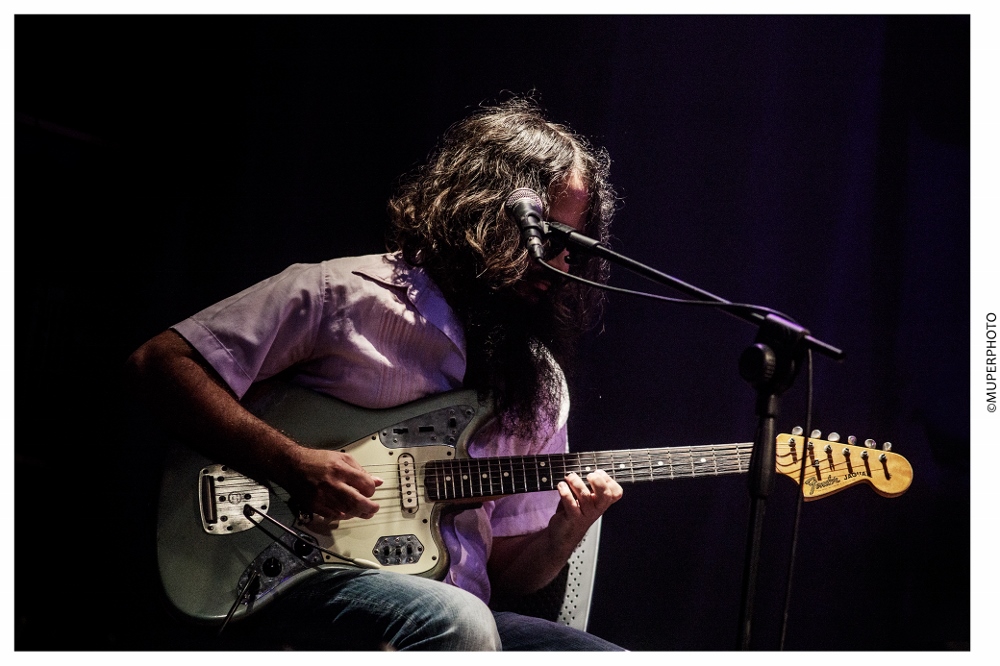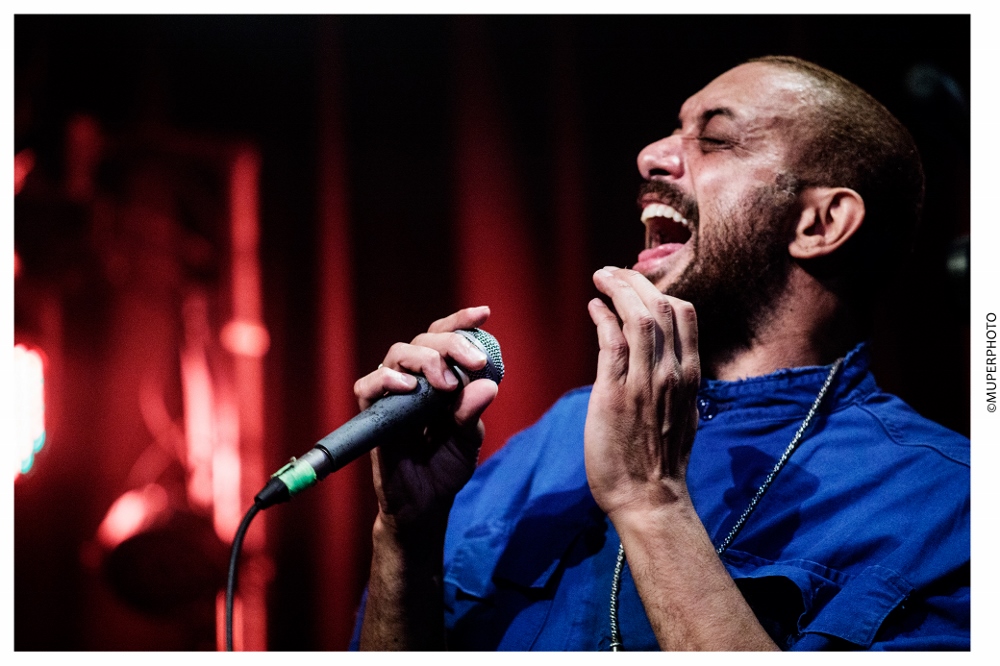 Where does one go from there? Somewhere very unpredictable, as Ravid announced, "We all love Michael Jackson even if you don't…" and, lyric sheet in hand, sang the sentimental ode to a mouse, Ben (lyrics by Don Black, music by Walter Scharf). Rising even higher, with insane passion and playfulness, the Black Bruises closed the night with Got My Mojo Working. Words fail me. These are the moments that live only in live performance. You had to be there. Glad that I was there and that Muperphoto was there to take the pictures.