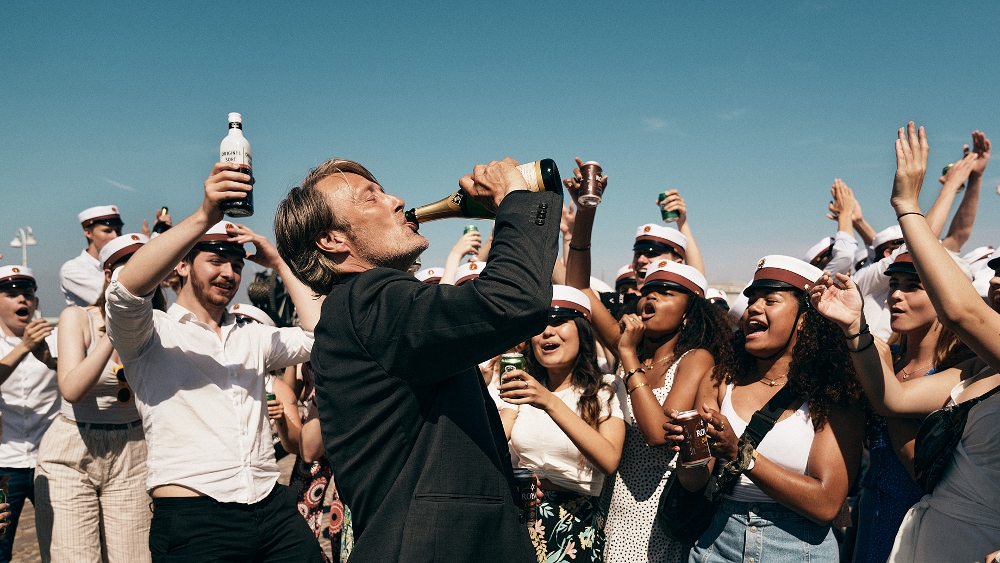 Keeping cinema culture alive and thriving, the Arava Film Festival will take place online from November 5 – 14, 2020. A felicitous possibility: if health conditions allow, the festival will also hold their traditional outdoor screenings for a selection of films against the dramatic backdrop of the Arava landscape. Opening the festival will be Andrei Konchalovsky's historical drama, "Dear Comrades!", which was awarded the Special Jury Prize at the 77th Venice International Film Festival. Inspired by the events of June 2, 1962 in Novocherkassk, when unarmed workers protesting work conditions and the high cost of living, were fired upon by Soviet soldiers. Although over 20 people were killed, and many more wounded, news of the violent incident was suppressed and kept secret until 1992. Konchalovsky's film depicts these events through the eyes of its protagonist, Lyudmila (Julia Vysotskaya), a loyal Communist. The festival will also show Konchalovsky's The Postman's White Nights (2014) which received the Silver Lion at the 71st Venice International film Festival.
As movie theatres remain closed, the festival offers an excellent opportunity to see the new films of 2020. The program will include: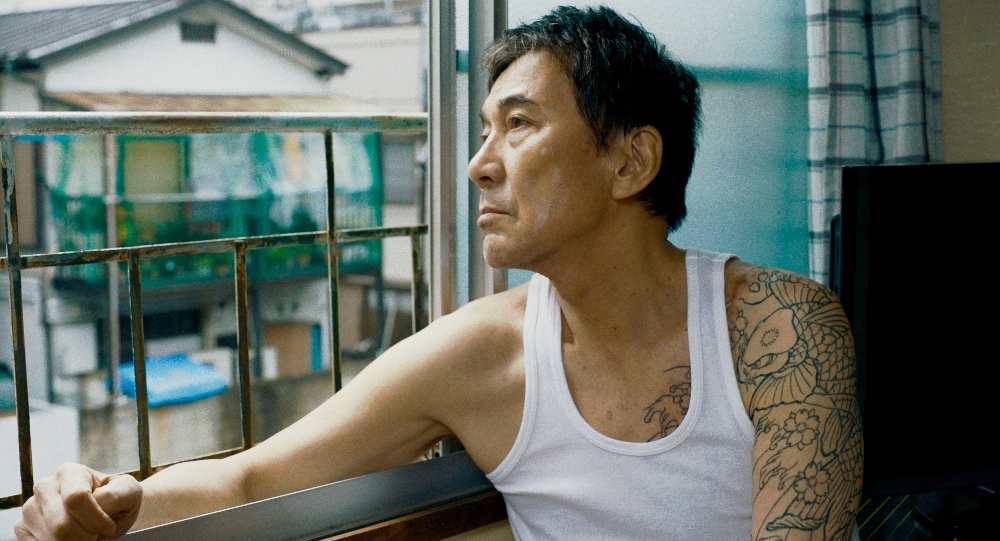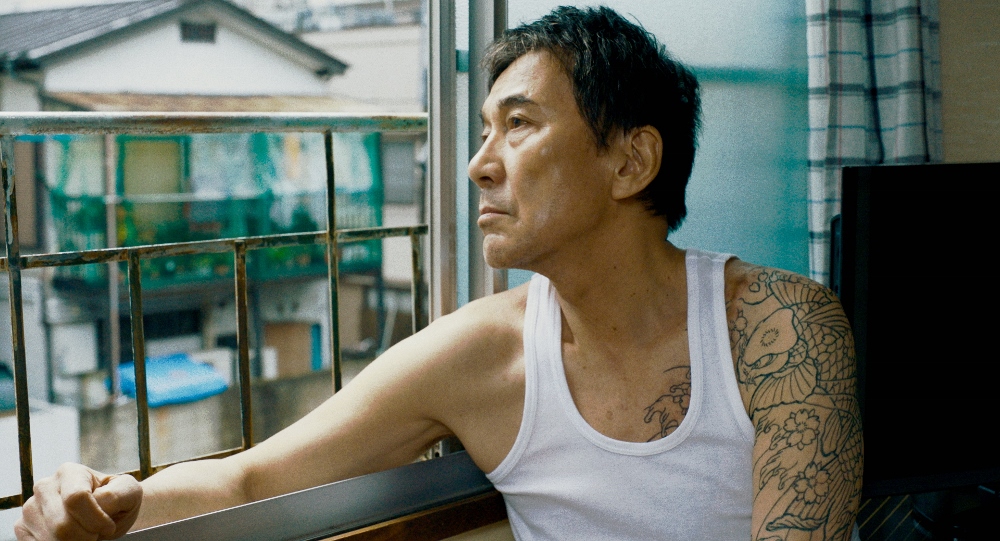 Under the Open Sky by Miwa Nishikawa, is a character study that reflects Japanese society as it follows Mikami (Koji Yakusho), a former yakuza who is released from prison after serving a 13-year sentence for murder, as he struggles to begin a new life.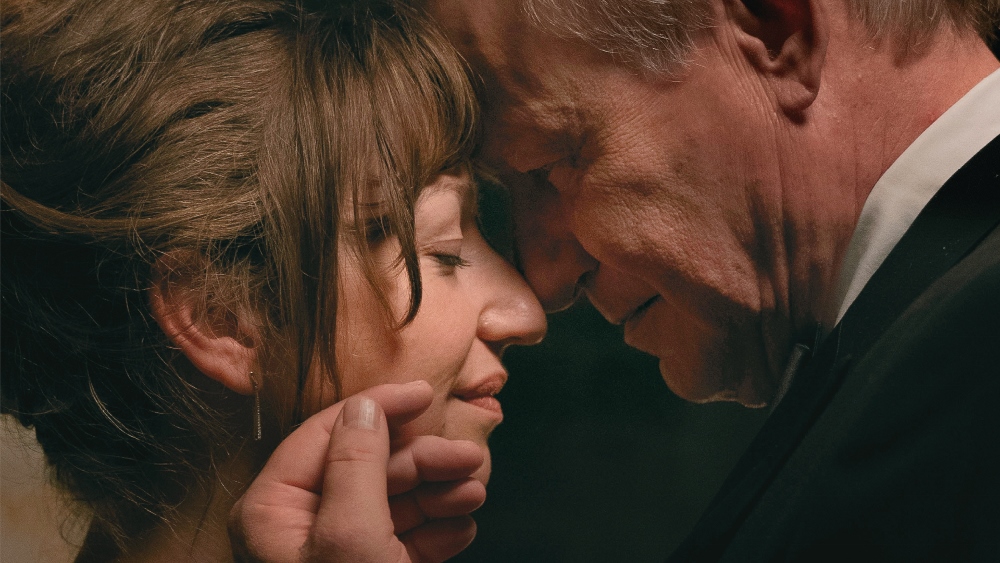 Maria Sødahl's Hope, is based on the Norwegian director's own experiences, crafted into a fictional narrative. Anja (Andrea Bræin Hovig) is a choreographer, married to Tomas (Stellan Skarsgård), a theatre director. As the two work on balancing marriage, career and raising a blended family of children and step-children, Anja receives a diagnosis of terminal cancer.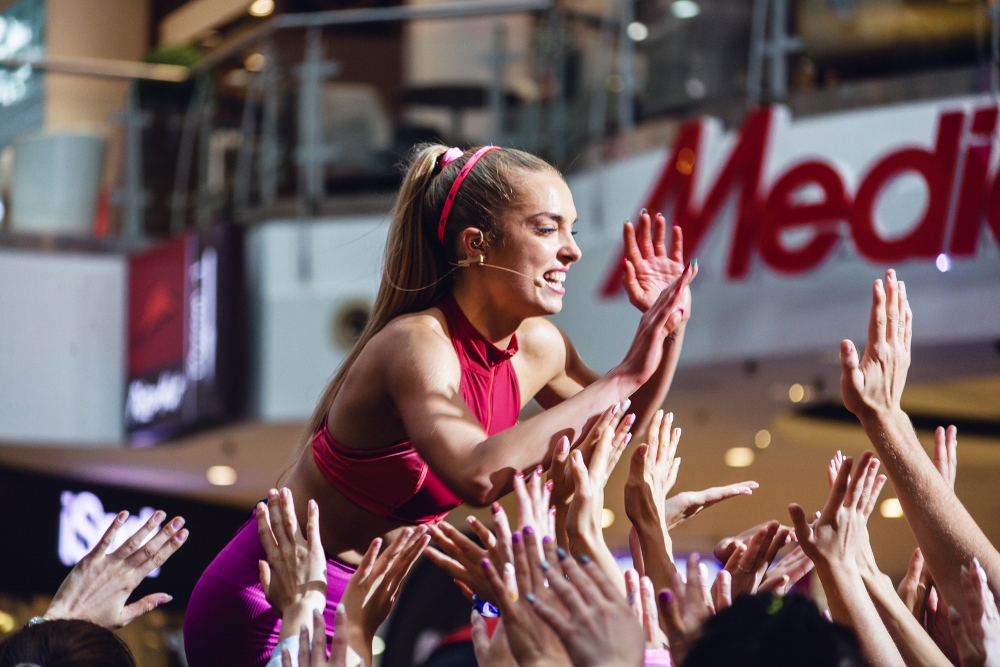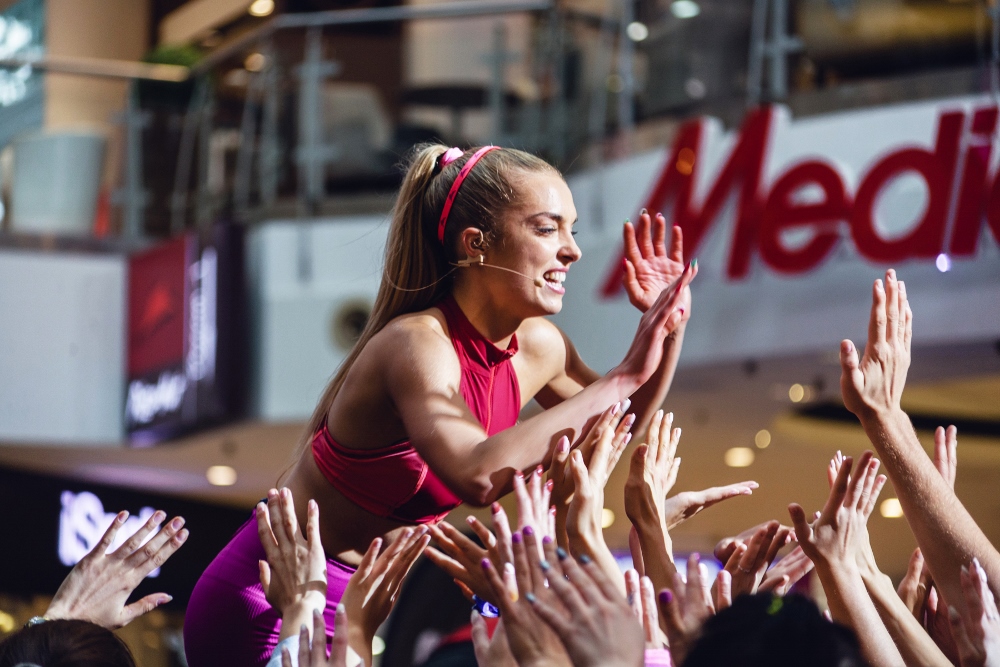 Sweat, directed by Magnus von Horn, is a Swedish-Polish production that examines the life lived in public, and the dynamic of public and private in this era of social media. At its center is Sylwie (Magdalena Kolesnik), a fitness instructor and influencer.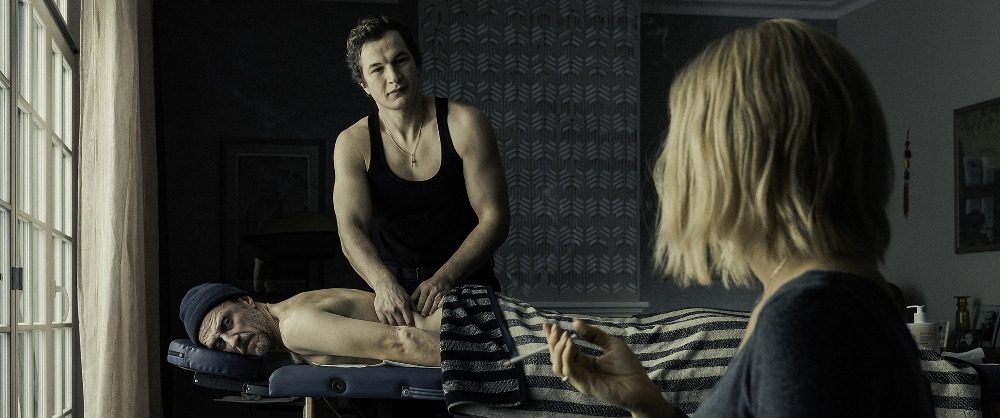 In Never Gonna Snow Again, directed by Michal Englert and Malgorzata Szumowsk, Zhenia, a Ukrainian masseur portrayed by Alec Utgoff (Stranger Things) comes to work in Poland, where his healing touch is enjoyed by the wealthy denizens of a gated community.
Dinner in America, directed by Adam Rehmeier, premiered at the 2020 Sundance Festival. Misfits find adventure in Michigan as punk rocker Simon (Kyle Gallner), on the run from the cops, meets Patty (Emily Skeggs).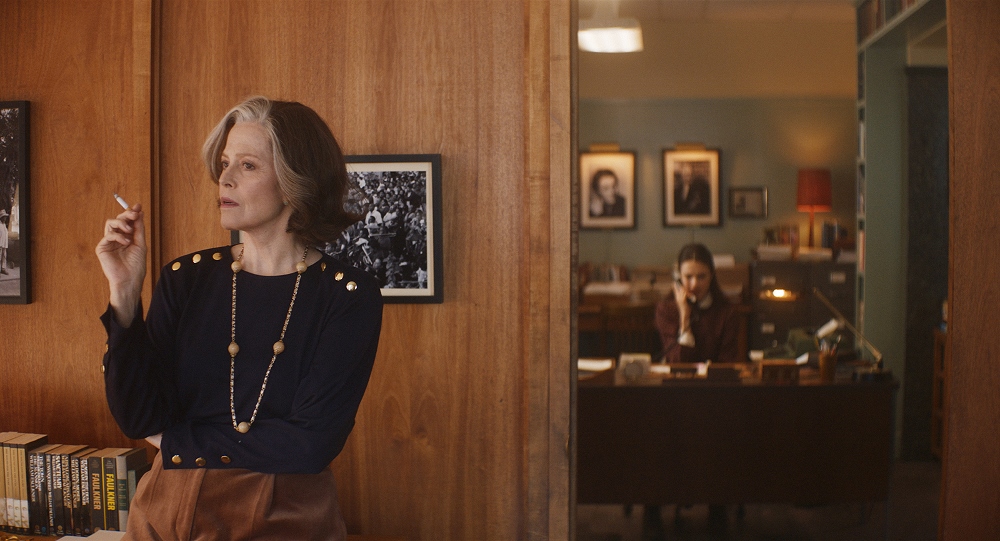 My Salinger Year, which opened the Berlin International Film Festival, is based on the eponymous memoir by Joanna Rakoff. Directed by Philippe Falardeau, it centers on Joanna's (Maragaret Qualley) experience of moving from Berkeley California to New York to work at a literary agency run by Margaret (Sigourney Weaver). Among her responsibilities there is responding to the multitude of fan letters received by one of the agency's clients, J. D. Salinger. Another highlight of the festival will be the world premiere of a new film by Asaf Saban (Bayit BaGalil, also known as Outdoors) – Paradise, produced in the Arava Festival's program "Katzar BaMidbar".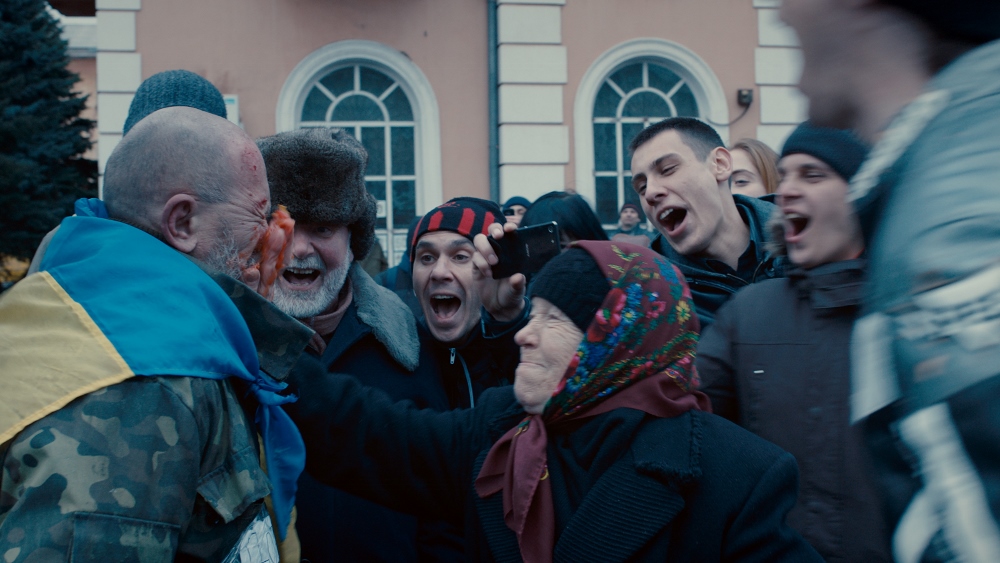 A special program will honor those filmmakers whose films have been shown in past years at the festival, several of whom have graced the festival with their presence. Each director will have two films featured at the festival – the one screened at a past festival as well as an additional film. Sergei Loznitsa was a guest of the festival with his film A Gentle Creature (2017), which will be shown this year, as well as Loznitsa's Donbass, which won Best Director in Un Certain Regard at the 2018 Cannes Film Festival. The film is composed of 13 parts which explore the conflict between Russia and the Ukraine in the mid-2010s. As a coda, the festival will also screen Loznitsa's short documentary, A Night at the Opera. Thomas Vinterberg's The Hunt (2012) was the opening film at the first Arava Film Festival. In this year's program it will be accompanied by Festen (also known as The Celebration), the first film of the Dogme 95 artistic movement founded by Vinterberg and Lars von Trier. The film, which won the 1998 Jury Prize at Cannes, focuses on a family gathering to celebrate the father's 60th birthday, as past trauma rises to the surface. Arnaud Desplechin's My Golden Days (2015) will be shown along with Kings and Queen (2004), which the director personally selected for this year's program. Cristian Mungiu was a guest of the festival with his film Graduation (2016), which will be shown this year as well as his much acclaimed 4 Months, 3 Weeks, and Two Days, which was awarded the Palme D'Or at the 2007 Cannes Film Festival.  Corneliu Porumboiu's The Whistlers (2019), shown at the 2019 Arava Film Festival will return, accompanied by the director's Police, Adjective (2009). From Iceland, Dagur Kári was a guest of the festival with his film The Good Heart (2009), which will be shown again, as well as Noi the Albino (2003), screened in Israel for the first time.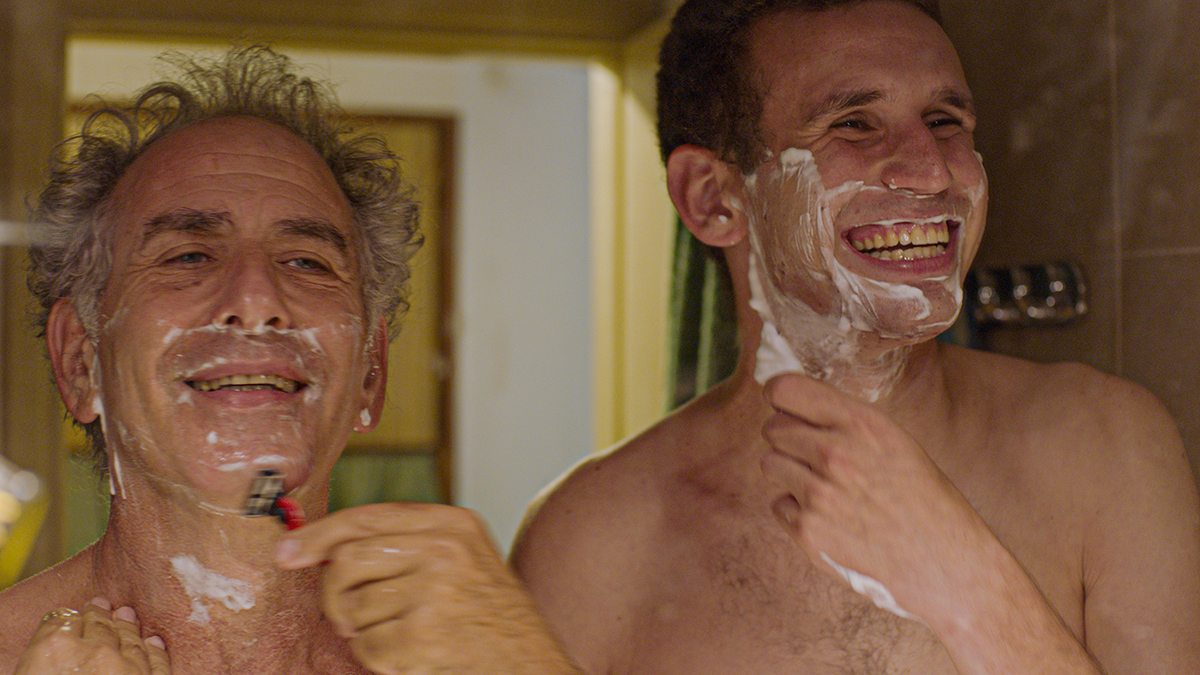 If it will be possible to hold outdoor screenings, there are several films unavailable for online screening, which will be shown at the festival. These include: Thomas Vinterberg's Another Round, Uberto Pasolini's Nowhere Special, Michel Franco's New Order, Naomi Kawase's True Mothers, and the latest film from Israeli director Nir Bergman – Here We Are, which was to have premiered at the 2020 Cannes Film Festival. Something to hope for and look forward to.
Tickets for online viewing may be purchased on the Arava Film Festival website: https://www.aravaff.co.il/ If outdoor screenings will be held, there will be a separate announcement.