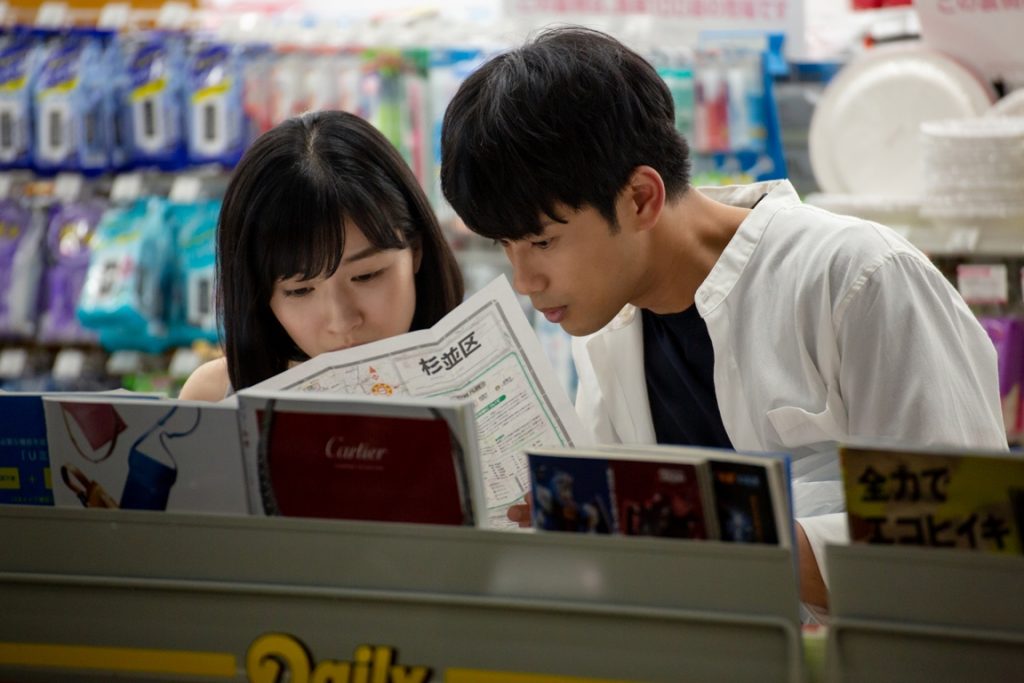 The spotlight is on contemporary Japanese filmmaking as the Jerusalem Cinematheque presents Aki-no (autumn), the Japanese Film Festival, from February 18 – 27, 2021. Now in its 5th edition, the festival will be streamed on the cinematheque website, featuring a range of genres, including drama, documentary, and suspense. Viewers may purchase tickets for individual films (20 NIS per film) or a festival pass (120 NIS) that includes all films and three festival events. Tickets and additional information may be found on the Jerusalem Cinematheque website ( www.jer-cin.org.il ) or call: *9377. The Festival Artistic Director is Roni Mahadav-Levin, manager of the Jerusalem Cinematheque, and it is supported by the Japan Foundation and the Japanese Embassy.
Some festival highlights:
The ascent of drama series in recent years has further blurred the artistic distinction between film and television. Yet it is still striking that leading director Kôji Fukada's The Real Thing, based on a manga by Mochiru Hoshisato and originally produced by Nagoya TV as a ten-part series, made the 2020 Cannes Film Festival's Official Selection. Fukada, whose 2016 film Harmonium won the jury prize in Un Certain Regard in Cannes, focuses on salaryman Tsuji (Win Morisaki, who one may remember from Ready Player One) a handsome young man who seems to float through life, performing his duties with meticulous attention, yet remaining somehow distanced and unaffected. Needless to say, all that is about to change. The first episode's opening scenes introduce some of the main characters and set the tone with a touch of evocative imagery. A close up on a toy mechanical bug moving forward and repeatedly banging its head against the wall provides insight into Tsuji's situation in life. Despite the official prohibition, he is involved, albeit casually, with two of his co-workers at Onda Toys and Fireworks: the less obviously attractive Hosokawa (Kei Ishibashi), and the too-naïve-for-her-24-years Minako (Akari Fukunaga). He's clearly not that into either one, yet isn't able to disentangle himself. Then late at night, in a neighborhood convenience store, he sees Ukiyo (Kaho Tsuchimura) holding up a map (nice foreshadowing here!) and looking lost, the very image of a fragile, beautiful damsel in distress. Or is she a dangerous femme fatale? In any case, it's too late, Tsuji falls hard. Every time their paths cross, the plot twists and turns, as Tsuji is drawn deeper and deeper.
Although the focus is on the trajectory of Tsuji and Ukiyo, the supporting characters, such as Wakita (Yukia Kitamura), contribute to the humor and intrigue. I particularly enjoyed following Ms. Hosokawa. In less able hands this character might have been no more than a caricature, yet is here well-written and performed, and nicely evades the utter predictability to which she might have been doomed. Visually, there are some very fine, defining moments throughout the series, such as Tsuji standing alone in a room full of cardboard boxes, or his gaze as he sees destiny reflected in the rear-view mirror. Although an edited 233-minute version was made for theatrical release, the Aki-no Festival will present the original 10-episode series, in two parts.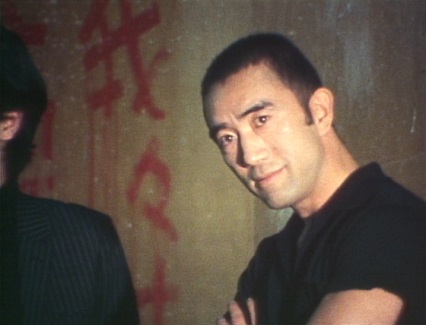 A very different perspective on Japanese culture and history may be seen in Mishima: The Last Debate, a documentary film directed by Keisuke Toyoshima. In May 1969, at the height of the student protest movement in Japan, literary legend Yukio Mishima was invited to a debate the representatives of Zenkyoto, the All Campus Joint Struggle Committee, an anti-government radical student organization. Taking place before an audience of 1,000 at the University of Tokyo, the event was filmed by TBS, yet for decades the footage was thought lost. Discovered and restored by Toyoshima, this archival footage forms the core of a film that offers insight into the era, as well as the portrait of the fascinating and controversial figure of Mishima. Footage of the violent struggles between protesters and the police informs the viewer of the context in which this potentially volatile debate took place, an encounter to which both sides came prepared with backup. Yet in the philosophical discussions that take place, Mishima – a nationalist who founded and led his own paramilitary group Tatenokai (Shield Society) – not only captivates with his intellectual agility and humor, yet even more astonishing, connects with the long-haired hippie dad Masahiko Akuta, who steps up to challenge him, while dangling a cigarette in one hand, and his baby daughter on his shoulders. The documentary is well augmented by contemporary interviews with former members of Zenkyoto (including Akuta), Shield, and the TBS correspondent who covered the original debate. Despite the differences in their philosophies, the connection created in conversation between Mishima and the students, is inspiring in its affirmation of the possibility of dialogue between ideological opponents. Yet reality and history are more complex than the mood of that moment. The debate took place on May 13, 1969, and on November 25, 1970, Mishima and four members of Shield Society launched an unsuccessful coup intended to restore power to the Emperor. As failure became apparent, Mishima committed seppuku.
The Aki-no Festival program will include the feature films: The Horse Thieves: Roads of Time, directed by Yerlan Nurmukhambetov and Lisa Takeba; Ainu Mosir, directed by Takeshi Fukinaga; To The Ends of the Earth, directed by Kiyoshi Kurosawa; After the Sun Set, directed by Michio Koshikawa; Over The Town, directed by Rikiya Imaizumi;  Georama Boy, Panorama Girl, directed by Natsuki Seta; and First Love, directed by Takashi Miike.