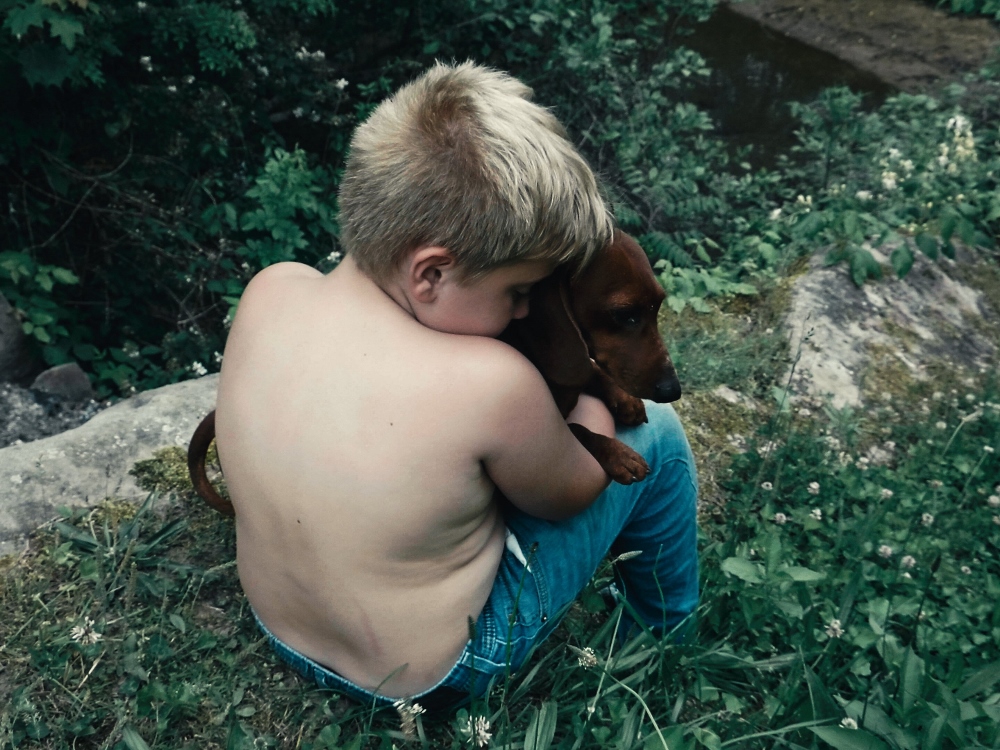 "So you want to know about hillbillies. Well, you do and you don't, because you already know about hillbillies. You have all the stories that you tell, the books that you've read… Everybody knows we're ignorant, uneducated, poor, violent, racist, inbred… And it's all true" Brian Ritchie in The Last Hillbilly
One way to tell a different story is to find a different mode of telling, and that is what Diane Sara Bouzgarrou and Thomas Jenkoe do in The Last Hillbilly. Filmed over the course of four years, the documentary closely follows Brian Ritchie, who claims and proclaims his identity as a Hillbilly in all its complexity. Hillbilly is a derogatory term that refers to people dwelling in the rural, mountain region of the Appalachians, and the prevailing stereotype is that all Hillbillies are, as Ritchie says in the film, "ignorant, uneducated, poor, violent, racist, inbred." His family has lived in the Appalachian Mountains of Kentucky for generations, and that is where he is raising his two boys, who are growing up on the family's land, along with their cousins. What we already know, or think we know, is the greatest barrier to discerning something new and different; our expectations dictate our perception and understanding. Bouzgarrou and Jenkoe have found a way to break through that barrier, with a strikingly beautiful and moving documentary that challenges expectations.
Art, poetry, and scenes of everyday life are all intertwined in a film that conveys a sense of Brian Ritchie's inner life as well as the observed reality of Ritchie and his extended family, augmented by Jay Gambit's evocative original score. Ritchie's poetry is presented as performance, his recorded voice reciting the poems over different images: blue skies over an expanse of green, the sound of water as it rushes, tall trees, tall grasses bowing in the wind, and butterflies hovering over a flowering bush. The film opens with lush images of nature, and Brian Ritchie's deep voice reciting: "It was summer of 2016, it was the time of the wild roses when the air was thick with perfume." Yet the poem goes on to describe deer dying in the river. The power of Ritchie's poetry is in its honesty, encompassing all aspects of life.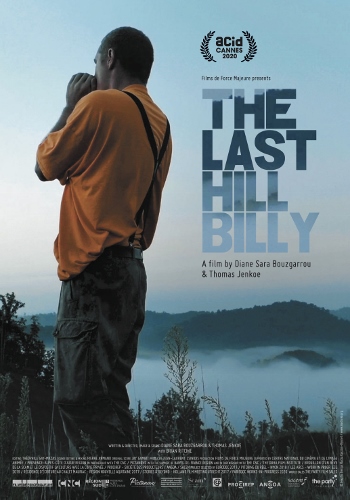 These scenes are interwoven with more traditional observation of daily life on the mountain as Ritchie and his brothers work on the farm, reminisce about the past, and the children play in the woods and river and talk about their future. The timeline is diffuse, meandering and uncertain. The film does not follow a traditional narrative arc, but rather works in a more poetic mode, as the words, images, and family scenes create a nuanced, complex portrait and a different perspective on Hillbillies.
Ritchie acknowledges the history of his people: "Our ancestors took this land from the people who were here, and in the taking of this land, our people took more than souls. In the taking of the land our ancestors extinguished nations." Yet he takes pride in the legacy of those first European pioneers who came to Kentucky, even as he observes the decline of ensuing generations: "We went from mountaineers with all those courageous independent pioneers settling in the mountains to like a bunch of dirty coalminers, to a bunch of ignorant out of work hillbillies in three generations."
One of the most poignant aspects of the film is the relationship between Ritchie and his sons, and also more generally, with the younger generation of cousins who are growing up together on the mountain. Ritchie refers to his sons, and his feelings as a father in his poetry – "to have children is to ache with fear" – and his connection to the children is strongly felt in the film as he tries to teach them and pass on the legacy of those historic pioneers. When he accidently drops a heavy log on Austin's foot, he tells the boy "I know it hurts, but you gotta be tough." As he passes on mountain lore, showing the kids how to rub two rocks together to make them smooth, he seems well aware that this mountain heritage is not very relevant to their lives. Ritchie's acute self-awareness and relentless honesty imbues the film with beauty, depth, and heart-breaking truths. Talking about the past, and how their grandparents hunted for survival, Ritchie admits "now we do it because we don't know what else to do."
The Last Hillbilly will participate in the International Competition at Docaviv – the Tel Aviv International Documentary Festival, which will take place from July 1 – 10, 2021. Tickets and additional information may be found on the Docaviv website: https://www.docaviv.co.il/2021-en/films/the-last-hillbilly/
The Last Hillbilly
France/Qatar/2020/78 min/English with English and Hebrew subtitles
Directed by Diane Sara Bouzgarrou and Thomas Jenkoe; Editing: Théophile Gay-mazas; Cinematography: Thomas Jenkoe; Sound Design: Diane Sara Bouzgarrou; Music: Jay Gambit