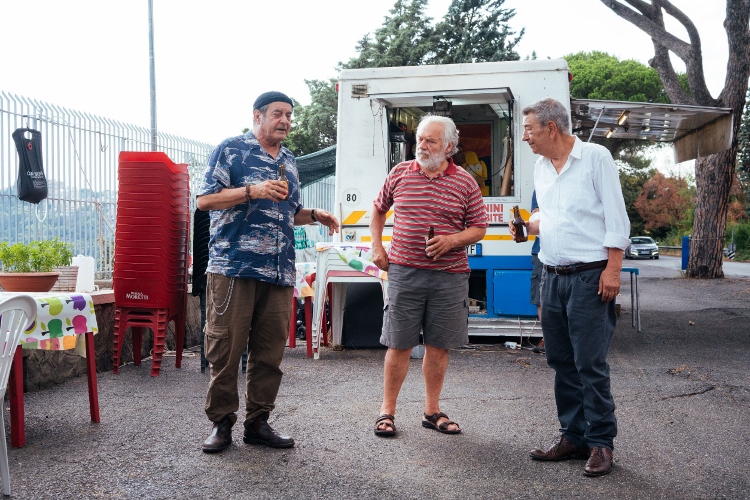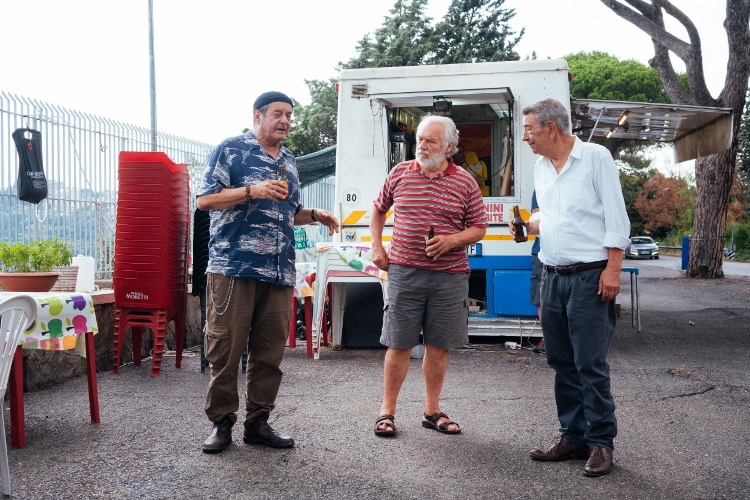 A gentle film that moves along at a leisurely pace under the benevolent Roman sun, Gianni di Gregorio's Citizens of the World is more about the cherished qualities of home  than adventures abroad. Gianni di Gregorio, who co-wrote the screenplay with Marco Pettenello, portrays the Professor, a seventy-something retired Classics teacher. He appears very comfortable in his daily routine, reading the newspaper at the neighborhood café, until his friend, the amiable loafer Giorgetto (Giorgio Colangeli) arrives full of complaints about his meager pension. The difficulties of stretching a fixed income to create a full, fun life are well known, and one of the most persistent urban legends is the belief that life is easier in other countries, and a dollar/shekel/euro will go farther somewhere else. Giorgetto convinces the Professor that Italy is far too expensive, and they will be better off if they move to a different country. The two friends begin to dream.
As they make their plans, one becomes better acquainted with these two, whose friendship seems to have survived a lifetime, despite the vast differences in their personalities, and perhaps in part because of the differences. Giorgetto doesn't appear to have done much of anything ever, work is an anathema to him, yet he can also be very open and generous. The Professor leads a far more orderly life, with an apartment full of books, yet he seems to hesitate to take a more active role in life. As they research their pending immigration, they connect to Attilio (Ennio Fantastichini) a life-long traveler who sells curios at the flea market, and he joins their scheme.
There is a lot more talk about immigration, fantasies of opening a small hotel, shared conversations, meals and drinks, than actual progress, but in this film, the theoretical journey is definitely more important than the destination.
Citizens of the World
Directed by Gianni di Gregorio; Screenplay: Gianni di Gregorio and Marco Pettenello; Cinematography: Gogò Bianchi; Editing: Marco Spoletini; Cast: Giogio Colangeli, Ennio Fantastichini, Gianni di Gregorio; Salih Saadin Khalid