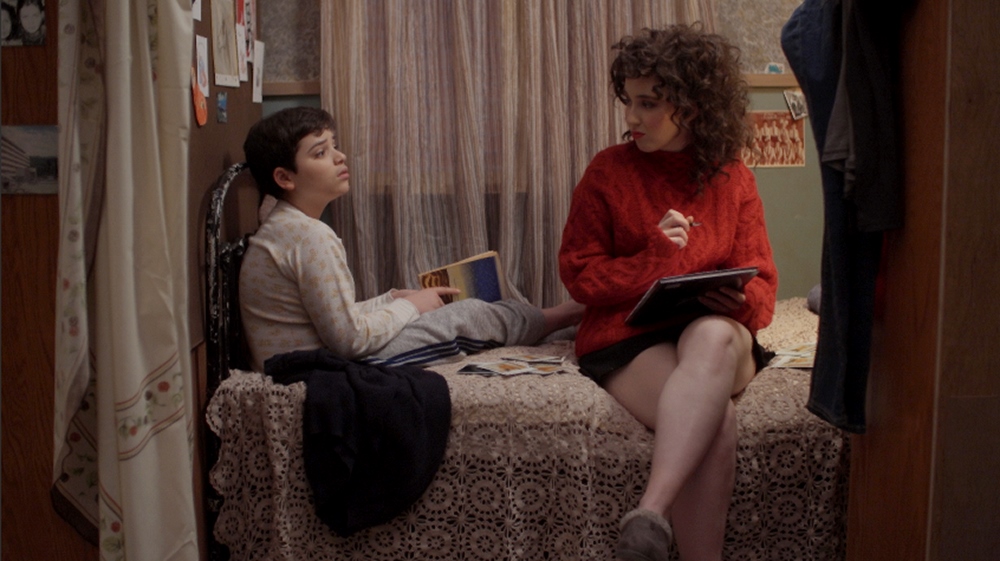 Potato Dreams of America is an unconventional, wildly entertaining film. A semi-autobiographical darkly comic retelling of director Wes Hurley's own experiences, this coming-of-age story is complicated by the shift in language and culture involved in the protagonist's immigration to America from Russia. And he's gay. Hurley handles these many layers of difference with panache, making some exciting creative choices. The film is divided – geographically and stylistically – into two parts: Potato's early years in Vladivostok, Russia, and the adventures of the 16-year-old youth who emigrates to Seattle with his mother.
Viewers may be surprised (as I was) to hear the denizens of Vladivostock speak in a neutral, American-accented English. There is a good reason for this, and it will become apparent in the second half of the film. It's a brilliant choice on Hurley's part, a solution to the eternal conundrum of how to convey a foreign language in an English-speaking film.  It also, in foreshadowing flair, effectively conveys the cultural-linguistic alienation experienced by immigrants. Vasili (Hersh Powers), is affectionately called Potato by his mother Lena (Sera Barbieri), a prison doctor who refuses to collaborate with her corrupt superiors. Young Potato doesn't exactly fit in either. Apparently, according to Vasili's classmates, there is one thing worse than kikes: faggots.
The hardships of life in the Soviet Union are depicted in a fanciful and quirky manner that is distanced from reality, yet does not diminish its implications. Powers portrays Potato with sweet sincerity, whether he is breathlessly watching muscular wrestlers, or sharing a moment with his own personal Jesus (Jonathan Bennett), to whom he confides: "Our lives are like bad Russian movies, nothing good ever happens." Jesus gives him some practical advice: "Then believe in American movies."
Like Joan Baez, Potato has a mother who sings him an honest lullaby. Vivacious, smart and practical, Lena is determined to protect Potato from the dire future that awaits him in Russia – and she doesn't even yet realize that he is gay. Lea DeLaria portrays Potato's tough Russian grandmother who has her own unique way of addressing life's problems. Desperate to escape, Lena signs up with a mail-order bride service.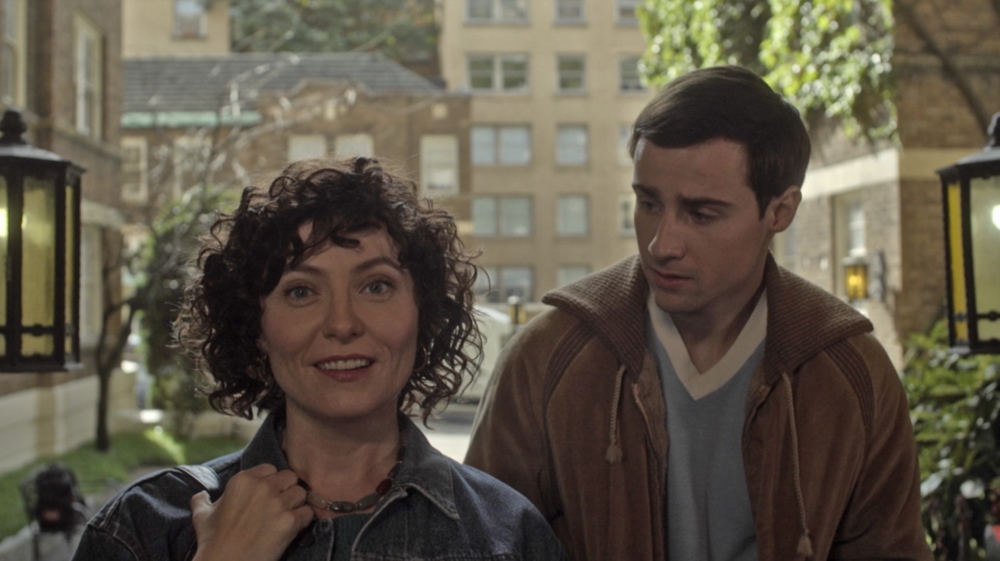 When they fly out to America, the film shifts mode, and switches actors: Marya Sea Kaminski portrays the older Lena, and Tyler Bocock is the 16-year-old Vasili, eager to fit into his new home, yet thwarted at every turn by all, as they insist on labeling him "Russian". Living in the home of Lena's American husband John (Dan Lauria), a stern right-wing patriarch, they are in the land of freedom, yet inevitably confined. The entire ensemble cast really shines, and every small step along the way as Lena tries to find her way within the limitations of her new role, and Vasili comes to terms with America and his sexuality, is funny, sometimes frightening, and always entertaining.
TLVFEST will present a one-night-only screening of Potato Dreams of America on Monday, February 28, 2022 at the Tel Aviv Cinematheque. Tickets may be ordered online from the TLVFEST website.
Potato Dreams of America 
Director & Writer: Wes Hurley
Producer: Vicky Berglund-Davenport, Daryle Conners, Sue Corcoran
Cast: Jonathan Bennett, Dan Lauria, Lea DeLaria, Lauren Tewes
USA, 2021, 95 min, English with Hebrew subtitles