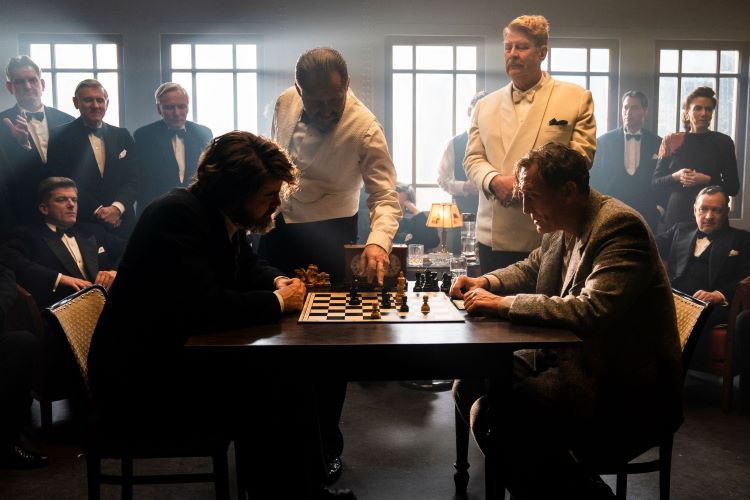 When I think about the impact of the Holocaust, I tend to think in terms of loss of life; the many people whose lives were brutally cut short, and the many who grieve the loss of loved ones. Stefan Zweig's novella The Royal Game, written in 1941, the year before his death by suicide, focuses on another, perhaps more cruel loss: the loss of self. Philipp Stölzl's film adaptation takes off from its source to draw the viewer deep into the experience of the protagonist, with Oliver Masucci delivering a strong performance as Dr. Josef Bartok. It is a very distressing film and difficult to view, in its depiction of emotional and psychological suffering.
Stölzl does not make anything easy for the viewer. The film moves between events set in the mid-40s, as a ravaged, weary, Bartok leaves Europe, taking passage aboard a ship bound for America, and Vienna of 1938, where the elegant and somewhat arrogant Bartok and his wife Anna (Birgit Minichmayr) are getting ready to attend a ball. A successful lawyer who does not quite believe in the Nazi threat, preferring to regard the situation with nonchalant, cynical humor, Bartok is rather hard to like.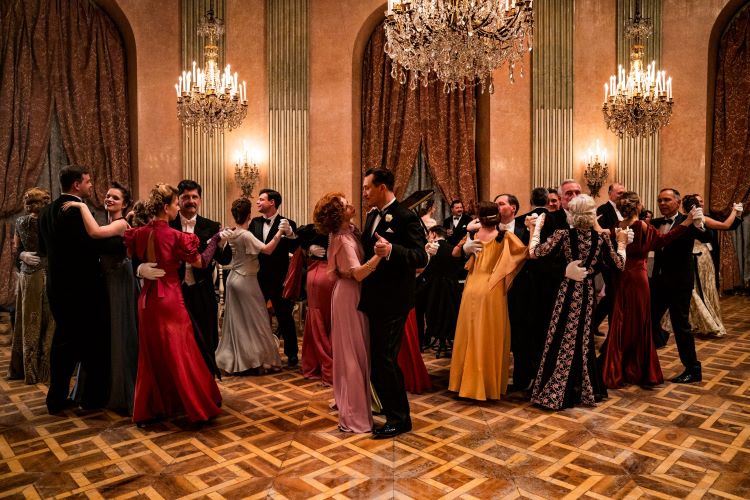 Yet he is confronted with the reality all too soon, when he is arrested by the Gestapo and placed in isolation in the luxurious hotel that the Nazis have taken over. Convinced that the Gestapo will only keep him alive as long as he refuses to reveal the access codes to his client's assets, Bartok relies on his inner resources to remain steadfast, reciting Homer in lieu of confessing. As Bartok contends with his extreme isolation (no conversation, no news, books, music), he elicits one's compassion, and admiration for his efforts. Grasping at any source of stimulation, he manages to steal a book on chess, learning the game as a way of preserving his sanity.
Yet about an hour into the film, one discovers that all is not as it seems, and this shift in perceived reality makes it a much stronger film. As the focus shifts back and forth between Bartok's imprisonment during the war and his voyage on board ship, the questions only multiply, as one is drawn deeper into his experience. It is a painful journey, and sadly, one that has the sense of authenticity.
The Royal Game (Original title: Schachnovelle)
Germany/Austria; 2021; 90 min; German with English and Hebrew subtitles
Directed by Philipp Stölzl; Screenplay: Eldar Grigorian, based on the novella by Stefan Zweig; Cinematography: Thomas W. Kiennast; Editing: Sven Budelmann; Music: Ingo Frenzel; Cast: Oliver Masucci, Birgit Minchmayr, Albrecht Schuch