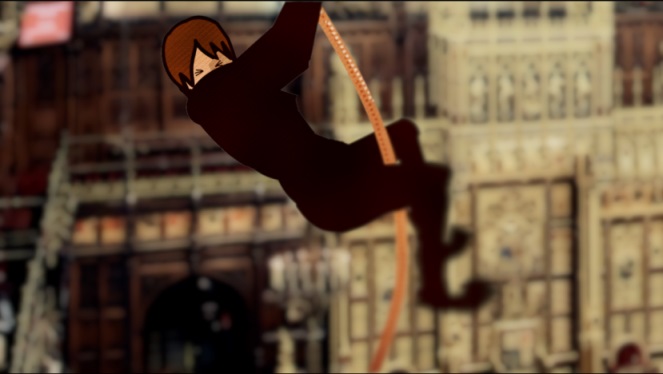 Rebel Dykes, Harri Shanahan and Sîan Williams debut feature, is a fun, fast-paced, sex-positive, exhilarating look at a community of dykes who challenged the oppressive norms of 1980s England. Outspoken and honest, contemporary interviews with members of the community are interwoven with archival footage and animation by Harri Shanahan, augmented by a terrific score with original music by Ellyott. As guitarist Debbie Smith, (Mouth Almighty, Curve, Echobelly) commented: "It was a great time and a terrible time to be young and queer in London."
Israeli musician/DJ/composer Ellyott was part of the original group and will be present at the special screening of Rebel Dykes at the Tel Aviv Cinematheque on Thursday, June 9, 2022. Following the screening, there will be a Q & A with Ellyott, moderated by Ruth Elbaz.
The film captures the punk vibe of the era in its visuals, soundscape, and the powerful energy of the women sharing their memories and experiences. Fisch (aka King Frankie Sinatra) tempers her recollections with humor, saying, "I came to London in the mid-70s, and I didn't know any other lesbians, there weren't any other lesbians as far as I was aware. I was actually the only one. So it was very difficult, there was nowhere to go…it was really isolated." Many of the women found a feminist-lesbian haven at Greenham Common Women's Peace Camps, and the connections they made there branched out into expressions of art, music, nightlife and activism.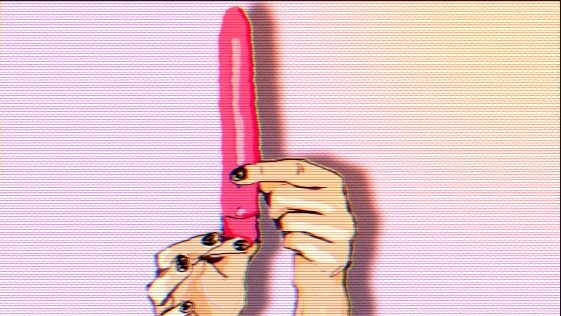 The documentary explores the exploits of these amazing individuals as they performed in punk bands (Mouth Almighty, Sleeze Sisters, Sluts from Outer Space), opened the legendary lesbian S&M club Chain Reaction, rode in the lesbian motor group The Black Widows, and created Quim, a sex-positive lesbian magazine.  They protested Section 28, a law passed in 1988 that prohibited councils and schools from "promoting the teaching of the acceptability of homosexuality as a pretended family relationship." The most spectacular protests were the abseiling into the House of Lords and the infiltration of BBC studios during the six o'clock news as protesters padlocked themselves to desks. Yet the law remained in effect for 15 years. The documentary also touches on the conflicts and divisions within the feminist-lesbian community. Historian Lisa Power talks about the "rules" of the "lesbian sex police" that dictated "what you had to do to be a lesbian" which author and activist Raz Kaveny amusingly describes as "holding hands in 20 intimate positions."
Rebel Dykes will be shown at the Tel Aviv Cinematheque on Thursday, June 9, 2022 at 21:00. The screening will be followed by a conversation with Ellyott, who composed the music for the film and was one of the original members of the group. The talk will be moderated by Ruth Elbaz.
Tickets may be ordered online from the Tel Aviv Cinematheque.
Rebel Dykes
UK/120 min/English with Hebrew subtitles
Directed and edited by Harri Shanahan and Sîan Williams; Production: Siobhan Fahey; Music: Ellyott