An enticing selection of this year's harvest films from around the world will hold their Israeli premiere at the 39th Jerusalem Film Festival. Nearly 100 full-length international films will participate in the festival, including the opening film, Ruben Östlund's Triangle of Sadness. The festival will take place from July 21 – 31, 2022, with screenings at the Jerusalem Cinematheque, Lev Smadar, YesPlanet Jerusalem, Muslala, and other locations throughout the city.  The traveling cinema returns this year – the film truck with its quality projection equipment will tour the Jerusalem neighborhoods with free, outdoor screenings.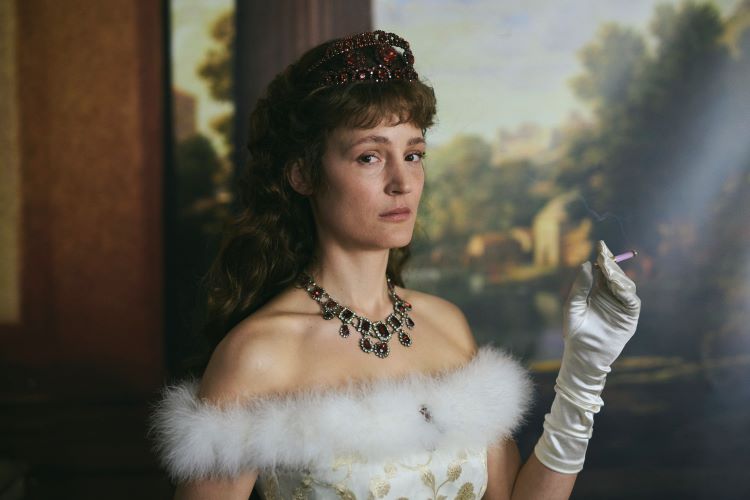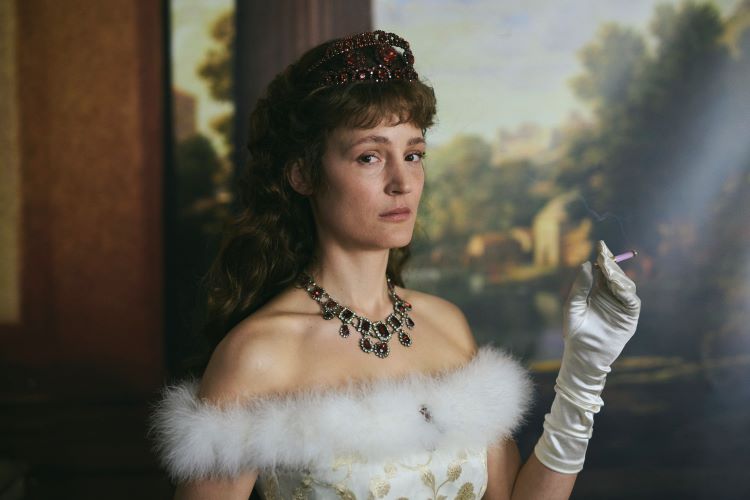 Vicky Krieps will star as the Empress Elisabeth of Austria, in Corsage, directed by Marie Kreutzer. Corsage in this case does not refer to the ornament of flowers usually pinned to a dress or worn on the wrist, but rather, harking back to the word's origins in Old French – cors, which means body, it refers to the bodice of a dress, or corset. The film is set in 1877, when Sissi, as the Empress was known, turns 40. Corsage, for which Krieps was awarded Best Performance in Un Certain Regard at Cannes this year, is one of eleven films that will participate in the festival's International Competition. Several new films by prominent directors will be featured in this category, including Jean-Pierre and Luc Dardenne's Tori and Lokita, which won the 75th Anniversary Prize at Cannes; Decision to Leave, for which Park Chan-wook won Best Director at Cannes; Alexandru Belc's Metronom, for which he won Best Director in Un Certain Regard at Cannes; Mia Hansen-Løve's One Fine Morning, which won the Europa Cinemas Label Award for Best European Film at Cannes; Ali Abbasi's Holy Spider, for which Zar Amir Ebrahimi won the Best Actress award at Cannes; Hong Sang-Soo's The Novelist's Film which won the Silver Bear Grand Jury Prize at the Berlin Film Festival; and Hirokazu Kore-eda's Broker, which won the Ecumenical Jury Award at Cannes, as well as Best Actor for Song Kang-ho.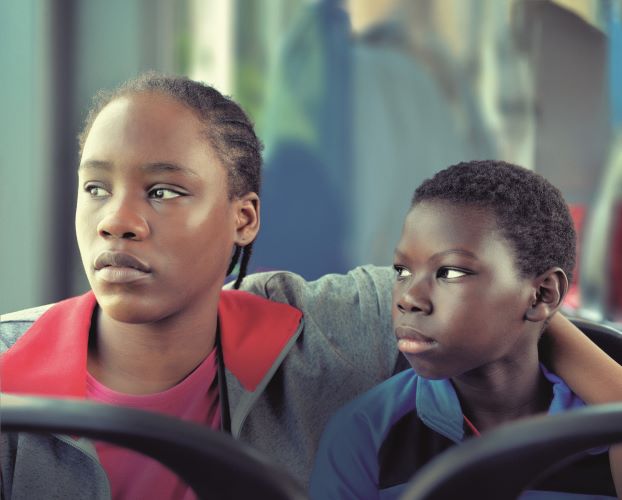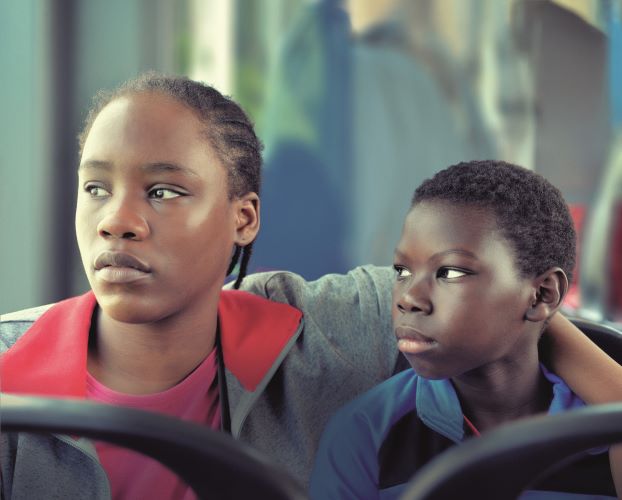 The Dardenne brother's Tori and Lokita is a powerful film centered on the struggles of young Lokita (Mbundu Joely) and Tori (Pablo Schils), refugees from Africa who are trying to make a life for themselves in present-day Belgium. As in most countries, a person must meet certain criteria to qualify for refugee status and permission to reside in Belgium. Tori, who was victimized in his home country, qualifies for asylum in Belgium, but Lokita does not. If she cannot prove that she is Tori's sister, she will be deported. As the film opens, Lokita's stricken visage fills the screen, her fear and tension magnified as she is questioned by an unseen administrator. More like an interrogation than an interview, she is expected to remember details from their past in Africa that will confirm their relationship to the satisfaction of the authorities. The close up on Lokita at first makes it appear as if she is alone facing her interlocutor, it is only later in the process that the camera moves out to show that there are two adults accompanying her; yet the truth is in that first image, for Lokita is utterly alone, except for Tori. The two share a close bond that goes beyond friendship, they are family. Whether or not they are legally sister and brother – they are family.
The performances of Joely and Schils are riveting and profoundly moving. Joely and Schils imbue their characters with intelligence, resilience, courage and determination. They try to cope as best they can within a system that gives them the most minimal support – a place to sleep, and challenges them at every turn, with the threat to separate them and deport Lokita. The Dardenne brothers' storytelling is brilliantly precise as the camera follows the young protagonists so closely, that the viewer experiences the events with Lokita and Tori. It is almost as if one was inside their skin, feeling their uncertainty, tension, and pain.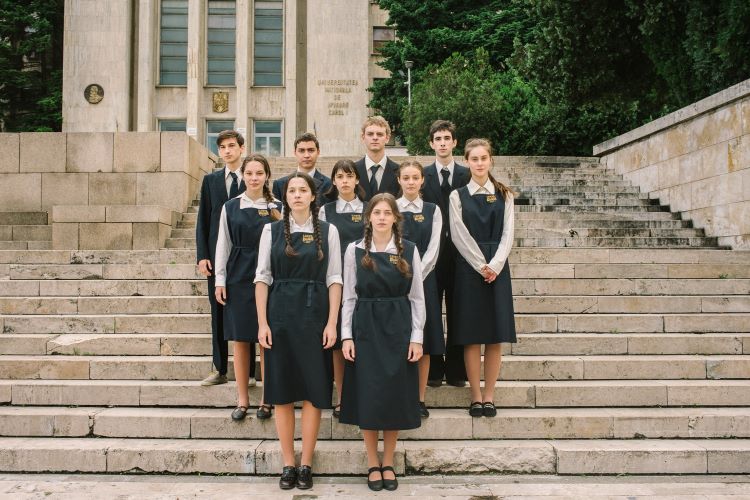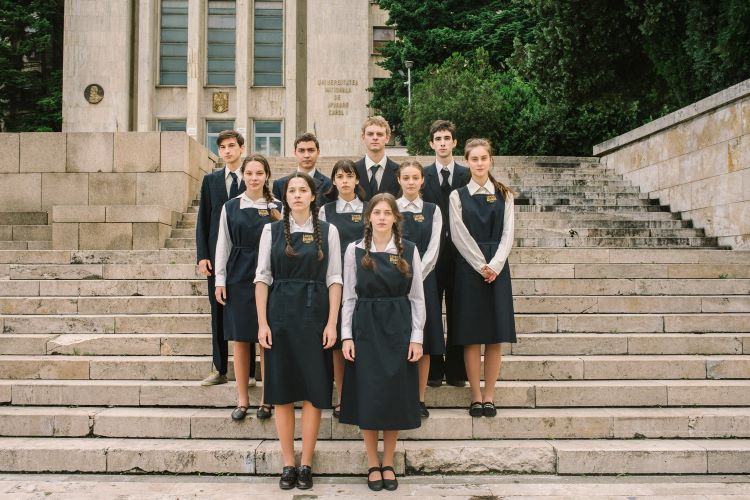 Another perspective on the struggles of youth may be seen in Alexandru Belc's quietly profound Metronom. Set in 1972 Romania, under the rule of Communist leader Nicolae Ceaușescu, the coming-of-age story is depicted entirely from the perspective of Ana (Mara Bugarin), a teenager in love. The film opens with a classic romantic image as Ana stands in the early morning's gray light, traces of a recent rainfall wet on the pavement, against the backdrop of a frieze celebrating military heroes, she awaits her beloved. Sorin (Serban Lazarovici) does not disappoint, he arrives and the two embrace. Yet Ana weeps, and one soon learns the reason for her tears: Sorin and his mother are leaving Romania to join his father in Germany. It's Romeo and Juliet with a twist, for the circumstances of these star-crossed lovers are more complex, entangled with wider political and moral considerations. Belc takes his time to develop the narrative, closely following events from Ana's lovelorn perspective, enhancing the suspense and impact as the viewer experiences Ana's awakening knowledge and understanding.
Although Metronom is Belc's fiction feature debut, his accomplished record includes directing the documentary films 8th of March (2012) and Cinema, Mon Amour (2015), as well as as script supervisor on Cristian Mungiu's 4 Months, 3 Weeks and 2 Days (2007), and assistant director on Corneliu Porumboiu's Police, Adjective (2009). Although Metronom is a fiction, it is based on the very real circumstances of Romania under Ceaușescu. When Ana and her friends go to a party at the home of Roxana (Mara Vicol), a fellow schoolmate, Cornel Chiriac, the Romanian DJ they talk about is a real person. A journalist, radio producer and jazz drummer, he managed to leave Romania and in exile, re-launched his radio show – Metronom, on Radio Free Europe. Belc's film offers an intimate and nuanced look at the complex pressures experienced by youth in 70s Romania.
Satire, wit, and the hellish, bottomless abyss of the lowest human behavior merge in Kristoffer Borgli's aptly titled Sick of Myself. A film that is certain to evoke vastly different responses from viewers, it focuses on the relationship between Signe (Kristine Kujath Thorp) and her boyfriend Thomas (Eirik Sæther), a couple whose mutual toxicity is evident from the get-go. In the romantic setting of an elegant restaurant, observing Signe's quizzical, ambivalent expressions as Thomas gives her instructions, one might think that he's the bad guy in this relationship, always thirsty for attention, narcissistic and controlling. One would be mistaken. The two are so fiercely competitive that it's a bit of a stretch to understand how their relationship works at all.  The film focuses primarily on Signe's trajectory, as she resorts to more and more extreme measures to get the attention she so desperately seeks. There are some hilariously clever scenes, especially as the film veers in and out of Signe's fantastic daydreams. Yet there is an inherent difficulty in a film centered on a character so fixated on her vision of success that she is willing to sacrifice everyone and everything, including herself – as she hurtles ever closer to inevitable destruction, it becomes harder to care.
The full program of festival films and events may be found on the Jerusalem Film Festival website.