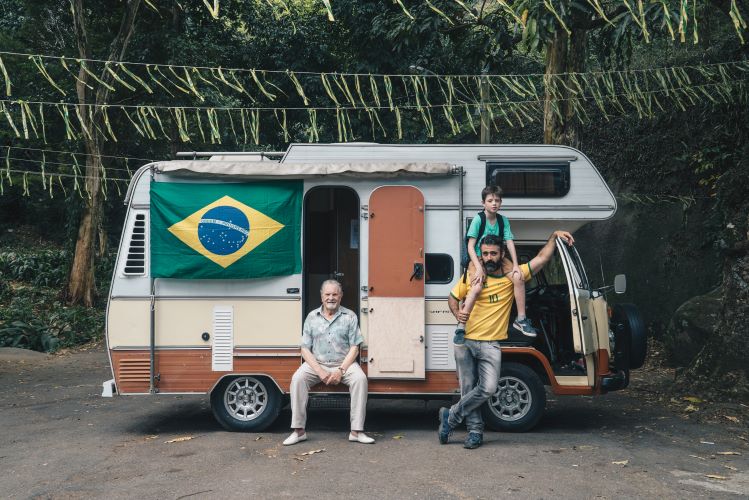 Infused with a love of football (aka soccer), family, and Brazil, Back to Maracanã (Brazil Ahuvati – Hebrew title) directed by Jorge Gurvich, with a screenplay by Gurvich and Hagi Lifshitz, is a lively, sunny film, full of heart. A humorous road-trip-sports hybrid with a character-driven plot, the film looks at fathers and sons, fans and obsessions with a clear yet compassionate gaze.
Roberto (Asaf Goldstien) is a passionate football fan who sees all of life in relation to football and important matches – even calculating his son's age by football landmarks. As one might guess, other aspects of his life don't match up to the thrill he gets from football. His business ventures have failed, he's broke and sleeping on the couch in his father's apartment, and as a divorced dad, he can't even offer a proper home to his son Itai (Rom Barnea). Roberto's father Samuel (Antônio Petrin) is also a fervent football fan, but that seems to be about all that father and son have in common. Maybe it's enough, but it does make for rough going, as Samuel seems to criticize Roberto at every turn. The generation gap continues into the third generation, as Itai is not only distant from his admittedly rather absent father, but hates football, so they don't even have that in common. Shuttled between his smart, successful mother Tali (Hadas Kalderon) and his dreamer dad, Itai finds refuge in his smartphone. Yet despite their differences, there is a lot of love in this family.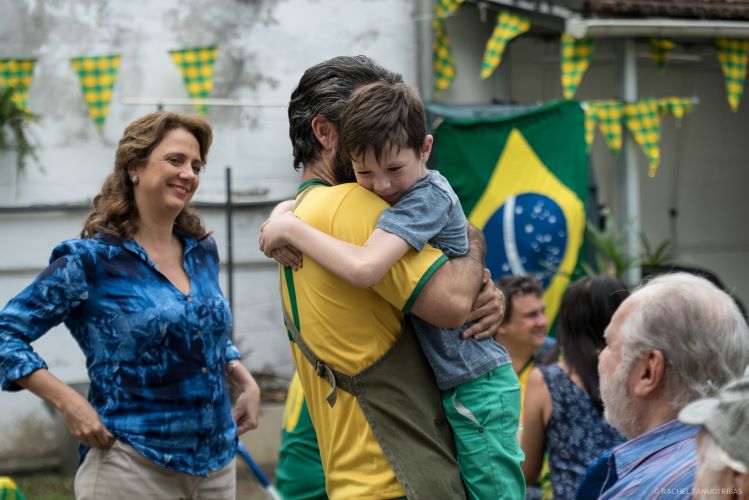 The film is set in 2014, just before the World Cup in Brazil. When Samuel impulsively takes Roberto and Itai to Brazil to see the final match, the three embark on a journey that will affect them all. For Samuel Brazil is full of memories, and the trip becomes a journey into his past. Parts of the film were shot in Brazil in 2014, and it is full of the colorful, festive feeling of the World Cup. As they spend more time together, three become better acquainted with one another, as previously unknown aspects of their past and personalities are revealed. Itai, spending time with his cousins for whom football is a big part of their daily lives, and feeling the celebratory atmosphere in Brazil, is caught up in it too. Yet as they experience the ups and downs of this trip, Samuel, Roberto, and Itai each discover something new about themselves as well, discoveries that bring sorrow and regret as well as joy.
Back to Maracanã
Brazil/Israel/Germany/92 min/2019/Portuguese and Hebrew
Director: Jorge Gurvich; Screenplay: Gurvich, Hagi Lifshitz; Cinematography: Rodrigo Graciosa, Amnon Zlayet; Editing: Yosef Grunfeld; Music: Marcello Nami; Cast: Asaf Goldstein, Antônio Petrin, Rom Barnea, Hadas Kalderon, Olé Erdmann