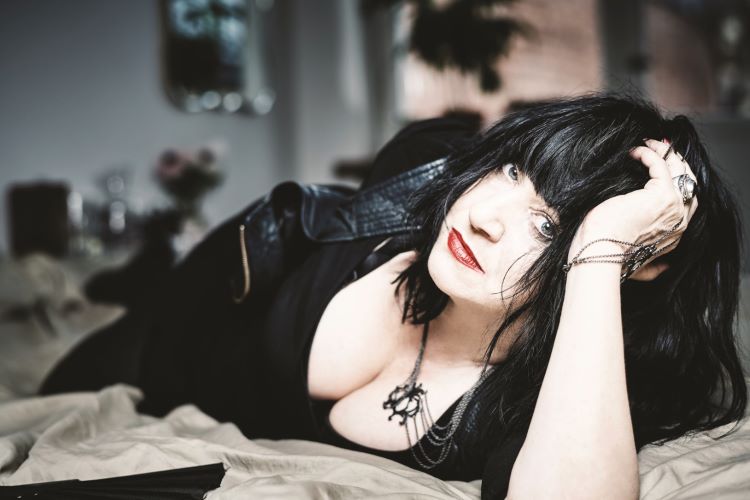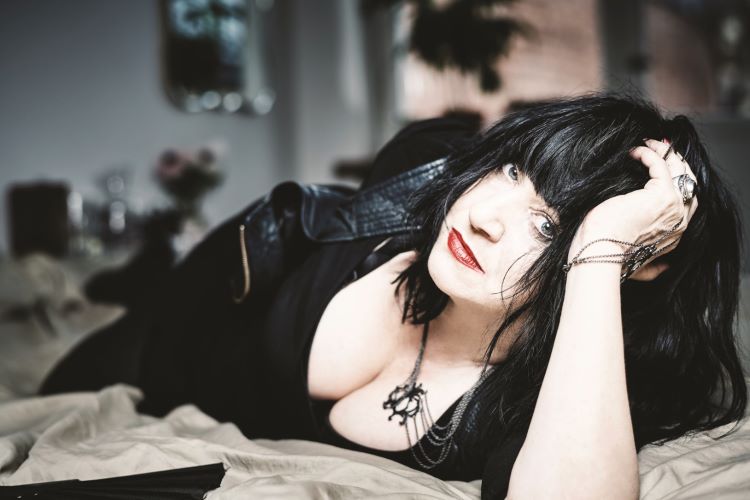 The Tel Aviv Cinematheque will present a new film festival dedicated to music! The first Soundtrack Tel Aviv Film Festival will take place from November 15 – 19, 2022, with the intention of inaugurating an annual event. The festival will explore all aspects of music in film and television, including music documentaries, musicals, films with innovative soundtracks and spectacular scores, embracing diverse genres of music from pop, rock, alternative and punk, to classical, jazz, electronic and world music.
Artistic Directors of the Soundtrack Festival are Yashiv Cohen – music entrepreneur, lecturer, founder of The Faculty for the History of Music, DJ, radio host and lead singer of MONC; and Dana Kessler – music and film journalist, culture critic, lecturer and indie musician.   Artistic consultant of the festival is composer and pianist Jonathan Bar Giora, who has composed over 150 scores and soundtracks for Israeli films, including A Time of Favor, Joseph Cedar's debut feature, and Shemi Zarhin's Bonjour Monsieur Shlomi, Aviva My Love, and The World is Funny. Bar Giora is a senior lecturer at the School of Audio & Visual Arts at Sapir Academic College. The Soundtrack Tel Aviv Film Festival will screen international and Israeli films, and will also feature live music performances, workshops, Q & A sessions, lectures, and curated special events.
Dina Peled, CEO of the Tel Aviv Cinematheque: "We're very excited to launch a new film festival, Soundtrack Tel Aviv. One of the first targets that Dana Morag, the Cinematheque's artistic director, set when she first started her role, last year, was to establish a new festival at the cinematheque, and now this is coming true. The importance of the place in which music and film connect is immense and we are happy to shed light on this fascinating subject."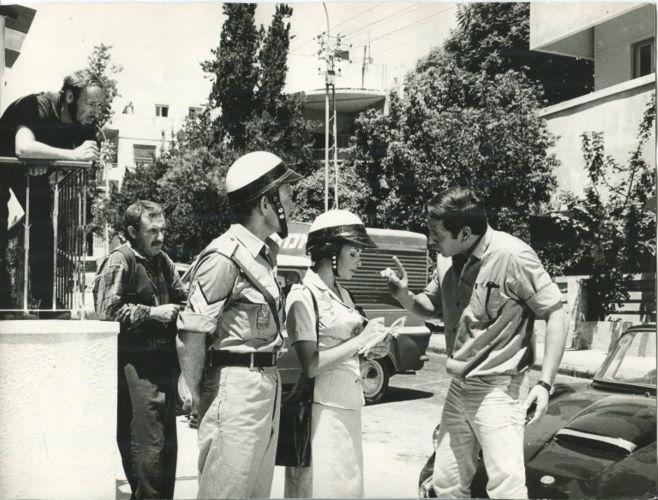 The Soundtrack Tel Aviv Film Festival is about music and about musicians, those who are onscreen – as subjects of documentaries and biopics, and those who are behind the scenes – composers and sound designers. The festival will shine a spotlight on local cinema, granting a Lifetime Achievement Award annually to an Israeli artist in the field of cinema music. This year's award will go to film composer and conductor Dubi Seltzer. Seltzer composed the music for many Israeli films, including Ephraim Kishon's Ervinka, Uri Zohar's Three Days and a Child, Menahem Golan's Kazablan, Moshe Mizrahi's I Love You Rosa, Michal Bat Adam's The Lover, and Zeev Revach's A Bit of Luck and many more. The festival will host tributes to Seltzer, celebrating his film scores.
The festival program will be organized around different themes, such as Blaxploitation, musical sci-fi, sound in film, metal movies, documentary premiers, Israeli musical film, hip hop in cinema, and more.
Festival Highlights:
Experimental artist and queen of NY's No Wave scene Lydia Lunch will be a special guest of the festival. A spoken word performance by Lydia Lunch will precede the Israeli premiere screening of Beth B's documentary Lydia Lunch: The War is Never Over. Following the film, there will be a Q & A session with Lydia Lunch.
In memory of singer Julee Cruise who passed away this year, the festival will screen Industrial Symphony No. 1: The Dream of the Broken Hearted – a 1990 avant-garde concert performance directed by David Lynch, with music by Angelo Badalamenti and Julee Cruise. Cruise is known for her collaborations with David Lynch and Angelo Badalamenti on Twin Peaks – an instrumental version of her single Falling was the theme song for the series, and Cruise had a recurring role in Twin Peaks as a roadhouse singer, reprising the role in the 1992 film and the 2017 revival series. There will be a special tribute performance by Israeli indie musician Hila Ruah in honor of Julee Cruise.
Commemorating 20 years since the death of Joe Strummer, co-founder and co-lead vocalist of the Clash and cultural icon of British punk, the festival will screen Julien Temple's documentary – Joe Strummer: The Future Is Unwritten (2007). Following the screening there will be a video talk with the film's director.
There will be a screening of Jeremy Elkin's documentary All the Streets are Silent: The Convergence of Hip Hop and Skateboarding that focuses on the two subcultures in downtown Manhattan from 1987 – 1997. The screening will be accompanied by a talk with Liron Teeni and Quami (Eyal Friedman), hosts of the former radio show Esek Shachor (1996 – 2007).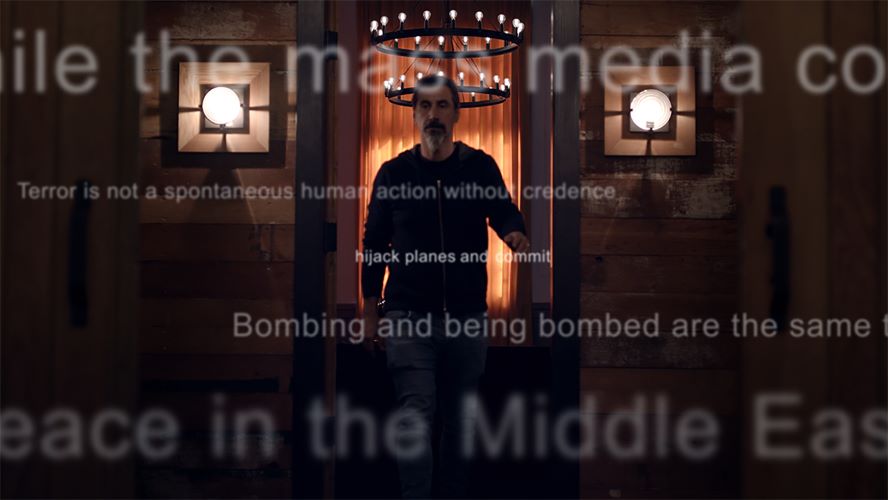 The metal scene will converge with politics in the documentary Truth to Power, that follows Serj Tankian, the Grammy-winning lead singer of System of a Down as he pursues social justice and political change. The film's Israeli premiere will be followed by a Q & A with Kobi Farhi, lead singer and founder of Orphaned Land, the Israeli metal band with a huge following.
The festival will also connect to classic films, with Israeli musicians performing scores to silent films. A tribute to brilliant comedian Buster Keaton will feature screenings of three of his films with live music performed by Uzi Navon, Omri Bar, and Nitzan Vardi. Each pianist will bring his own musical voice to Keaton's film.
There will be a special screening of Carl Theodor Dreyer's classic silent film The Passion of Joan of Arc (1928). Depicting Joan of Arc's final 24 hours, the film will be accompanied by live music, performed by Yael Aker.
The festival will screen Israeli premieres of music docs about King Crimson, Idles, Dinosaur Jr, Chumbawamba, Mr. Soul! (America's first "Black Tonight Show"), Congolese Rumba, and more.
The festival will also be celebrating the 40th anniversary of one of my favorite films, Liquid Sky, with a video Q & A with director Slava Tsukerman.
The full festival program will be available on the Soundtrack Tel Aviv Film Festival website: https://www.cinema.co.il/series/soundtrack/. The Soundtrack Tel Aviv Film Festival is produced by the Tel Aviv Cinematheque, which was founded in 1973. Tickets will go on sale beginning October 18th.
As a prelude to the festival, the Tel Aviv Cinematheque will be screening the following music films: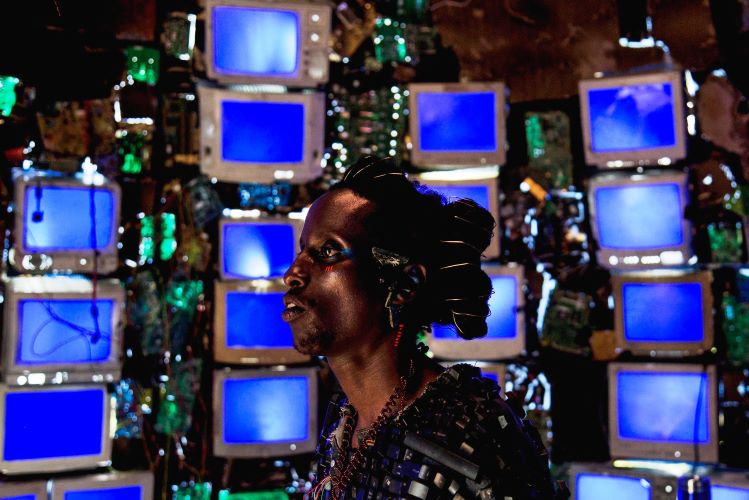 Neptune Frost (USA/Rwanda/2021), co-directed by Saul Williams and Anisia Uzeyman, is a genre-merger produced by Ezra Miller with Lin-Manuel Miranda as executive producer. The Sci-Fi, Afrofuturistic, Queer, musical stars Cherl Isheja and Elvis Ngabo as Neptune Frost, who teams up with Matalusa (Kaya Free), forming a hacker collective to fight the exploitative process of coltan mining. The screening will take place on October 6th.
Those in the mood for more mainstream crooning will enjoy Billy Joel Live at Yankee Stadium. Celebrating Joel's 50 year career, the film, which was originally shot in 16mm color film in 1990, it was re-mixed and re-edited in 4K with Dolby Atmos audio. The screening will take place on October 8th and will be accompanied by a lecture by radio presenter Menahem Granit.