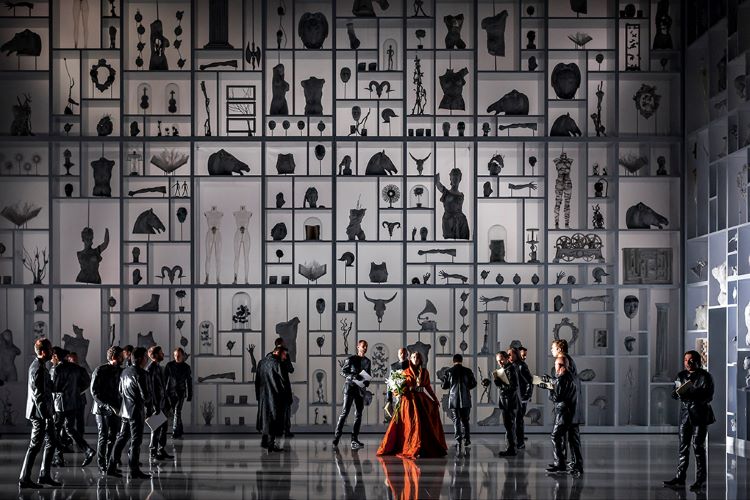 The opera season will open with a flourish as Stefano Poda returns to the Israeli Opera to direct Jacques Offenbach's Les Contes d'Hoffmann. Poda is well-remembered by Israeli audiences for the striking production of Faust at the Israeli Opera in 2017. The talented multi-disciplinary director envisions an entire world for each opera, creating set, choreography, costumes and lighting design as well as stage direction. The opera, a co-production with l'Opera de Lausanne and l'Opera Royal de Wallonie, Liege, will be conducted by Dan Ettinger, and will be performed from November 6 – 18, 2022.
Les Contes d'Hoffmann (The Tales of Hoffmann) is based on a trio of short stories by author E.T.A. Hoffmann. The libretto was written by Jules Barbier, and was to be Offenbach's final work, for the composer died four months before the premiere, never to see this last work onstage.
Born in Cologne in 1819, Offenbach was the son of a cantor. His musical talents were evident from an early age, and he was accepted to the Paris Conservatoire at age 14. The academic environment did not suit him, and for many years he supported himself as a cellist and conductor, while nurturing a love of musical theatre. His first opera, which remains popular to this day, was Orphée aux enfers, composed in 1858, when Offenbach was 39. A prolific composer, he composed almost 100 operettas, in addition to his two operas – Die Rheinnixen and Les Contes d'Hoffmann, as well as other vocal and instrumental works.
The opera features a fictionalized version of author E.T.A. Hoffmann as the protagonist of its sad tales of love. The muse seeks to win Hoffmann's love and establish poetry as his only true love. The fantasy and horror of romance play out in the three stories, as Hoffmann falls in love with a doll, Olympia, a singer, Antonia, and a woman who betrays him, Giulietta. Creativity wins.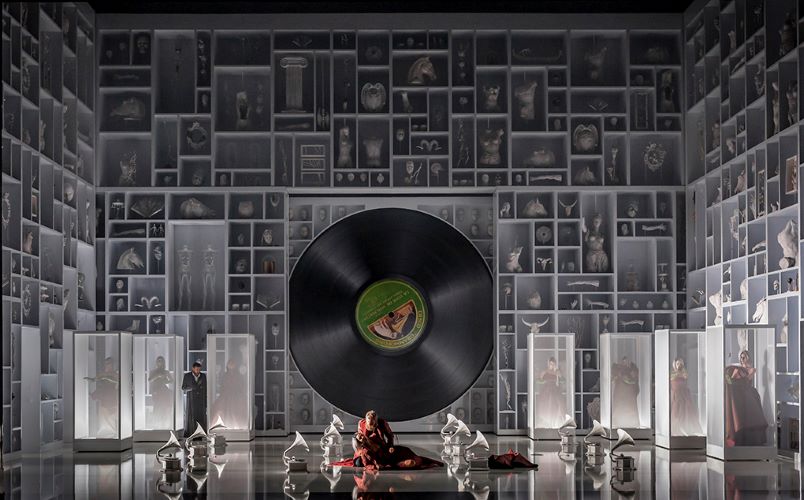 Stefano Poda has built four different visual worlds to represent the frame story as well as the three narratives of lost love. The boundaries of the stage are marked by giant shelves, replete with a variety of objects, like a vast art collection. In the center, each story has its own world, marked by visual symbols that appear as huge statues – a giant vinyl record, an image of a gondola, a huge roulette wheel, and many mechanical dolls displayed in transparent vitrines, women wearing diamond and broken glass-encrusted motorcycle helmets and men who appear as dark, nightmarish figures.
The opera will be sung in French, and accompanied by the Israel Symphony Orchestra Rishon LeZion, conducted by Dan Ettinger, and the Israeli Opera Chorus, conducted by Asaf Benraf.
Performances of Les Contes d'Hoffmann will take place at the Israeli Opera from November 6 – 18, 2022. Before the opera – an hour before the start of each performance there will be an introductory talk on the opera, admission is free to ticket holders. Tickets may be ordered online from the Israeli Opera website, or call: 03-692777.