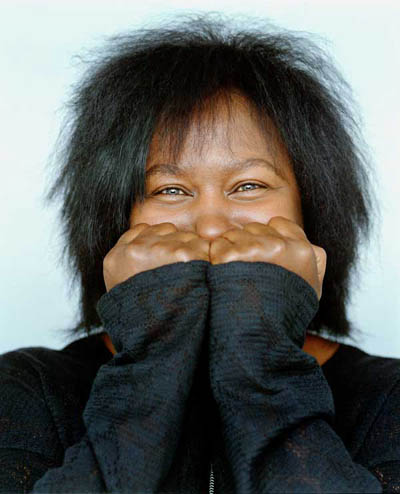 Singer songwriter Joan Armatrading will give two concerts in Israel this coming weekend. Returning to Israel after a 22 year absence, she comes to Israel with a 4 piece band – bass, drums, keyboards and Armatrading on guitars.  The program will include new material from her 2010 CD "This Charmed Life" as well as audience favorites.
From her first chart success "Love and Affection" (1976) Armatrading's songs have explored styles from pop to blues, rock, folk, jazz and reggae, her warm vocals creating a distinct sound. Her songs have an enduring quality, returning in memory, covers and movie soundtracks. The 1980 "Me, Myself, I" is featured on the soundtrack of the 1999 movie of the same name, starring Rachel Griffiths, and "The Weakness in Me" (1999) was part of the soundtrack of "The 10 Things I Hate About You" with Heath Ledger and Julia Stiles.
Born in St Kitts in the West Indies on December 9th 1950 and moving to England when she was seven, she took her first musical steps on her mother's piano. Although her father had a guitar it was strictly out of bounds so when Joan saw one for £3 in a pawn shop window she pestered her mother to barter two old prams they no longer used. She taught herself to play and began writing songs at the age of 14. The versatile musician plays several instruments and has arranged as well as played every instrument (except drums) on her latest album.
Performances in Israel: June 4, Shuni Fortress Amphitheater, Binyamina June 5, Frederic R. Mann Auditorium (Hechal HaTarbut), Tel Aviv. Tickets: www.hadran.co.il, 03-5125200.