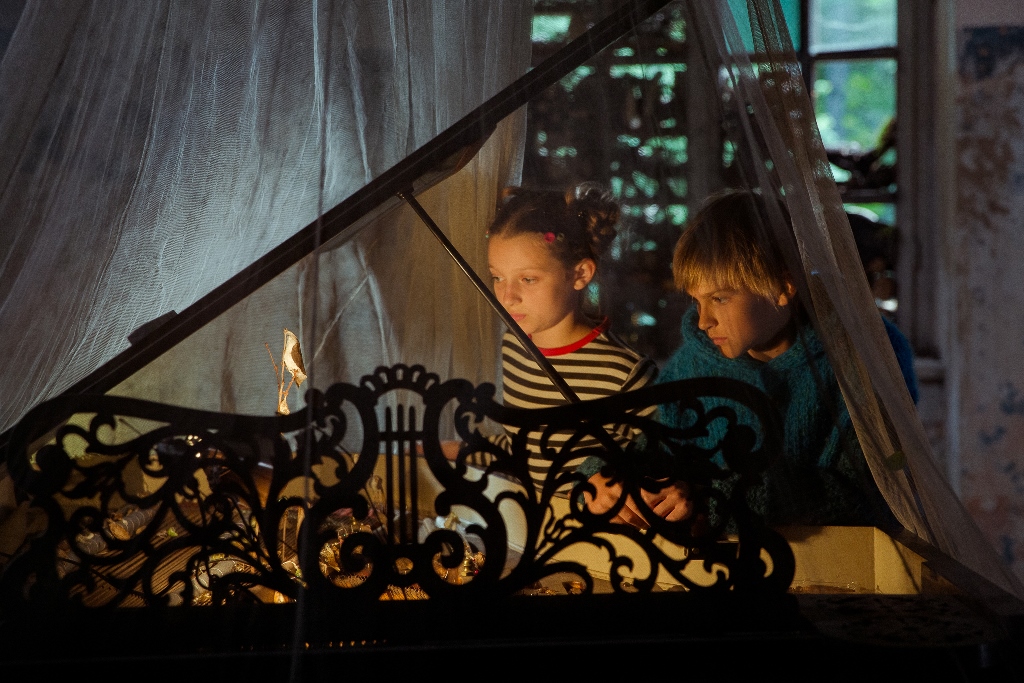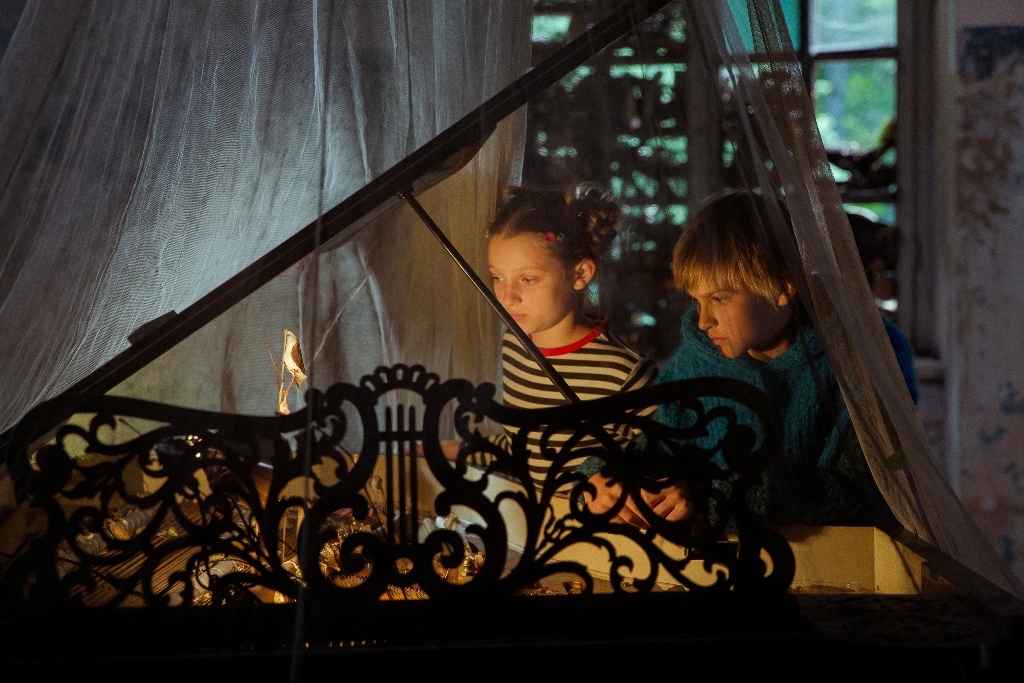 The Tel Aviv International Children Film Festival will take place from December 20 – 24, 2022 at the Tel Aviv Cinematheque. Now in its 18th edition, the festival will feature films from around the world with translation, preview screenings of dubbed films for children, classic Israeli films, and student films. There will also be workshops on effects, soundtracks, stop motion, screenwriting, dubbing and more.
There will be a tribute to Georges Méliès' 1902 film A Trip to the Moon, considered to be the first film in the science fiction genre. The film focuses on a group of astronomers who travel to the moon to explore, and meet its inhabitants, the Selenites. As part of the tribute, there will also be several talks: with screenwriter Elazar Mac on sci fi films, and another with Ettay Nevo, Chief Editor of the Davidson Institute of Science Education website. A special event will be held with illustrator and author Alona Frankel, where she will read from her book on the moon (free with pre-registration). There will be a special screening of Marin Scorcese's film Hugo (2011), which won five Academy Awards – Best Cinematography, Best Art Direction, Best Sound Mixing, Best Sound Editing, and Best Visual Effects. Scorcese's first film shot in 3D, it's the story of Hugo Cabret, a 12-year-old boy who lives in the Montparnasse railway station in Paris in the 1930s, who becomes involved in a mystery that is also connected to Georges Méliès. In the spirit of science fiction, there will be a screening of a dubbed version of Steven Spielberg's ET (1982).
I've had the opportunity to see several of the films participating in the festival, here are my impressions:
Bigman (original title Strijder), directed by Camiel Schouwenaar, focuses on Dylan, who, along with his best friend Youssef, dreams of becoming a professional football (that's soccer to Americans) player. They're on their way to making it happen, playing in a youth league coached by Dylan's father. There's a competition coming up, sponsored by football star Soufiane Touzani (the real-life star player makes a nice cameo appearance in the film), and the rumor is that scouts will be in attendance. Dylan is a skilled athlete, and fiercely competitive. When an accident leaves him with a spinal cord injury, he is determined to play football once more, a determination that borders on denial. Mail Cillikens portrays Dylan's response to his injury, with emotional complexity and depth as he deals with painful realities and finds his way towards accepting what cannot be changed, while striving to extend his abilities to the fullest, with very creative results. His friendship with Youssef (Anouar Kasmi) is affected by Dylan's injury, the balance of their former friendly rivalry is upset, as Dylan can no longer compete. Dealing with difficult subject matter in an honest and direct way, the film also focuses on the relationship between parents and children, and the ups and downs of having a father who is also the team coach.  The film is recommended for ages 9+ and will be shown on December 21st at 13:30 and December 24th at 16:00. (The Netherlands, Germany, 2022, 90 min)
Super Furball Saves the Future (original title Supermarsu 2) is a very fun, fast-paced film directed by Joona Tena. Emilia is an ordinary girl who became a superhero, after her guinea pig bit her finger. When she drinks from her guinea pig's water bottle, she becomes super strong and can fly. The effect is temporary, but her ability to understand and communicate with animals is permanent. The only catch is that her identity as Super Furball must remain a secret. A glimpse of a gray, flavorless future has Emilia worried about the disasters ahead if there are no more bees in the world. She tries to save the bees, but the results are not always as she intended. The film looks at friendship and bullying, with an optimistic perspective that is brightened by fun effects and touches of animation. The film is recommended for ages 8+ and will be shown on December 23rd at 10:00 and December 24th at 12:45. (Finland, 2022, 90 min)
Super Furball TRL STA from Attraction Distribution on Vimeo.
A Butterfly's Heart (original title Drugelio Sirdis), directed by Inesa Kurklityte, is entirely focused on friendship and bullying. Juozapas (Elijas Malinauskas) was born with a rare condition, his heart is outside his chest. Unable to run and play freely, marked as different by the protective gear he must wear, the neighborhood kids exclude and tease him, calling him Balloon. Juozapas finds companionship with the many insects he raises in an old, abandoned mansion. But everything changes when Rugilé (Vilne Konstancija Abukeviciute) moves into town with her mother. Friendly and curious, Rugilé strikes up conversations with everyone she meets, including Juozapas. The film follows the friendship that grows between Juozapas and Rugilé, at first hesitant, and sometimes marked by misunderstandings, but ultimately strong and loyal. Juozapas' nemesis is Benas (Mindaugas Balabonas), the leader of the group of neighborhood boys, and the film follows their fun and antics as they fix up their bikes, go out for ice cream, play pranks, and practice their driving skills. A look at Benas' home life – his father's short temper and older brother's aggression, goes a long way towards understanding his character. It's also interesting to see the different local customs, as the children bring flowers to their teacher on the first day of school. The film is recommended for ages 10+ and will be shown on December 22nd at 12:45 and December 23rd at 14:00. (Lithuania, 2021, 105 min)
In Kids Are Fine, directed by Lee Ji-won, Da-Yi is a very self-sufficient 9-year-old. He has to be, because his mother is in the hospital and his stepfather works long hours. Kyung-Hoon Lee imbues Da-Yi with a cheerful smile and soulful gaze in an outstanding performance. Moving to a new neighborhood and school, Da-Yi soon makes some good friends – Min-ho (Park Ye-Chan) and Yoo-jin (Jung-min Hong), but he is also very aware of his difference from the others, as he comes home every day to an empty house. He desperately misses his mother and figures out how to travel by bus to the hospital. Mother and son both blossom during these visits, and their close connection is evident. School life, home life and hospital visits are depicted with vivid honesty and the joys of friendship and family. Struggles and loss are also explored in the film, accepted as another aspect of life, all parts of a whole. Lee Sang-he delivers a moving portrayal of Da-Yi's mother. There are excellent performances from the entire cast – adults and children. When Da-Yi's mother is moved to a different hospital, farther away, he is determined to find his way to her and embarks on an adventure – with a little help from his friends. The film is recommended for ages 9+ and will be shown on December 21st at 16:00 and December 23rd at 11:00. (South Korea, 2021, 108 min)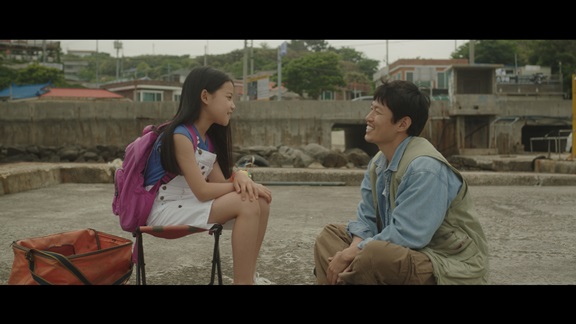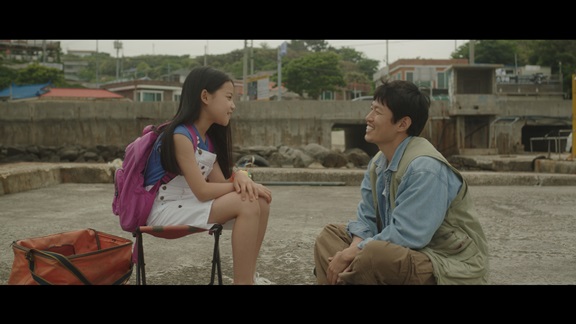 A lovely film in the panorama section of the festival, is Bori, directed by Kim Jin-yu. Bo Ri (Kim Ah Song) is a 9-year-old with a happy, close, family. They laugh and cuddle together, go on outings, and Bo Ri goes fishing with her father. But she is also aware that she is different from her parents and younger brother Jung Woo; they are all deaf and she is the only one who can hear. In every family parents often relate differently to their children, the interactions are inevitably affected by each individual's character. These differences may be interpreted as a preference, and when Bo Ri looks at her parents and Jung Woo, she feels somehow left out, and decides that it is because she is not deaf like them. She tries her best to become deaf, praying earnestly at a shrine on her way to school each morning. The film addresses difference from several perspectives, the viewer experiences everything from Bo Ri's perspective as she gains insight into her family, her relationships, and her family's relationship with the rest of the world. The film is recommended for ages 10+ and will be shown on December 22nd at 12:30 and December 24th at 15:30. (South Korea, 2020, 110 min)
The full program is available on the Tel Aviv Cinematheque website.