Mothers, friendship, and sex were central themes in the following films currently screening at the Jerusalem Film Festival, all very different from one another, each intriguing in its own way.
How to Have Sex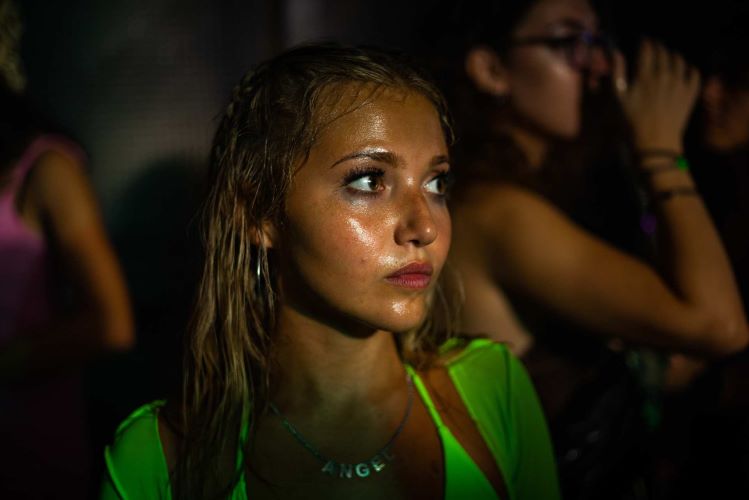 Molly Manning Walker's debut feature is an intelligently wrought, fast-paced, visually compelling, and hard-hitting film that conveys the complex nuances of sexuality, sex, and consent, as it follows the experiences of three best friends on vacation in Malia. 16-year-old Tara (Mia McKenna-Bruce), Skye (Lara Peake), and Em (Enva Lewis) have just finished exams and are off to enjoy themselves before they need to think about the future. The film captures the hedonistic, vibrant joy of being young and free. Drinking, dancing, and sex are all on the agenda, and anything goes in the name of fun.
Yet despite the veneer of sexy outfits, camaraderie, and jokes, there are tensions beneath the surface, as Tara worries that she may have failed her exams, and Skye seems rather too invested in making sure that Tara loses her virginity. They soon meet up with the guys on the next-door balcony, and Tara chats a bit with the more ordinary Badger (Shaun Thomas), while all agree that his pal Paddy (Samuel Bottomley) is more fit. The girls encourage and support one another, but there is also a sense of competition. There's pressure to be successful, where success is defined not only academically (but that counts too) but by looking good, being fun, appearing mature and sophisticated, and attracting the guys that all the other girls want to get.
The camera captures the delirious exuberance of the all-night excesses, the intense bonding, instant friendships, and the way one can feel utterly lost in the crowd. Mia McKenna-Bruce delivers an outstanding performance as Tara, her eyes expressing by turns her confusion, understanding, pain, and resilience. Although the film does not have graphic sex scenes, it depicts a difficult and complex emotional landscape with precision and intensity that some viewers may find triggering. How to Have Sex received the Un Certain Regard award at the 2023 Cannes Film Festival.
UK 2023 | 98 minutes | English | Hebrew subtitles
Future screenings: Sunday, July 16th at 21:45; Thursday, July 20th at 23:55; Saturday, July 22nd at 16:45
Past Lives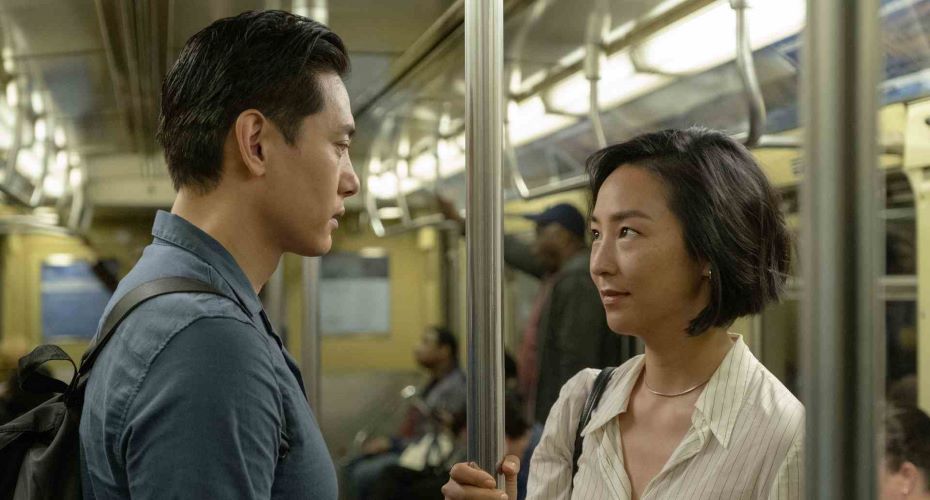 Celine Song's Past Lives is a sensitive consideration of friendship, attraction, immigration, and identity. Na Young and Hae Sung are good friends in school, at 12, they already feel the first glimmers of mutual attraction. But the two are separated when Na Young's family emigrates to Canada. The film follows their separate destinies and the development of their relationship as they search, find, separate, and connect over time and continents. Song lets her characters and narrative develop at a relaxed pace, and a story that might have easily drifted into the melodramatic or overly sentimental, instead becomes a very delicate and honest consideration of complex and sometimes conflicting emotions.
The impact of immigration makes its mark from the beginning, as Na Young's parents help her choose an English name, and she becomes Leonore, and is known as Nora. Although she chats on the phone with her mother in Korean, in most aspects of her life she has assimilated into the urban culture in which she lives, working as a playwright in New York City. More than 20 years after she left Korea, Hae Sung comes to visit Nora, this encounter will awaken many memories, feelings, and questions. Greta Lee is a bold and lively Nora, and Teo Yoo is the quieter, yet "manly" (Nora's description) Hae Sung.
USA 2023 | 106 minutes | English, Korean | English, Hebrew subtitles
Future screenings: Tuesday, July 18th at 22:15; Friday, July 21st at 10:00
Ama Gloria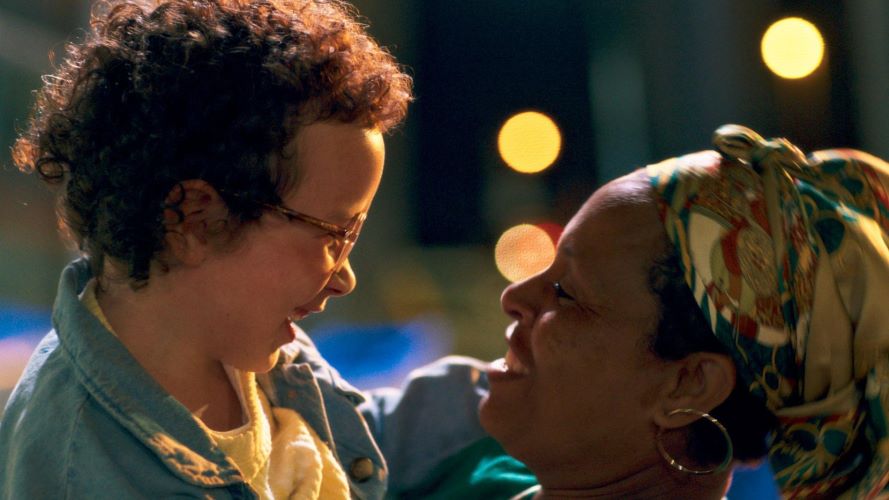 Six-year-old Cléo (Louise Mauroy-Panzani) lost her mother to cancer when she was very young and is growing up in Paris with her father Arnaud (Arnaud Rebotini) yet is cared for primarily by her nanny Gloria (Ilça Moreno Zego). Cléo is a happy, affectionate child, taking an active part in school and confident in the knowledge that if she falls, Gloria will be there to comfort her and ease her pain. But when Gloria's mother dies suddenly, she must return to her home in Cape Verde, for now there is no one there to care for Gloria's children – Fernanda (Abnara Gomes Varela) and César (Fredy Gomes Tavares).
Heartbroken at her separation from Gloria, Cléo convinces her father to let her visit Gloria over the summer. Once there, she is welcomed with love, but is also confronted with the reality of Gloria's life as an individual, rather than "Cléo's nanny". Through Cléo's experiences the film reflects on the predicament of women who must leave their own children behind to care for someone else's children, in all its contradictions. Gloria loves Cléo like a daughter, yet Cléo is not her daughter, and her own children need their mother and feel the impact of her absence over the past several years. For Cléo, Gloria is the only mother she has ever known, and she is not accustomed to sharing her with others. Lively and colorful, the film depicts Cléo's awareness of the people and world around her, as she the sad end of a chapter in her childhood and begins to grow up. Written and directed by Marie Amachoukeli in her solo directing debut.
France 2023 | 83 minutes | French, Creole | Hebrew, English subtitles
Future screenings: Saturday, July 15th at 21:00; Thursday, July 7th at 11:45
Earth Mama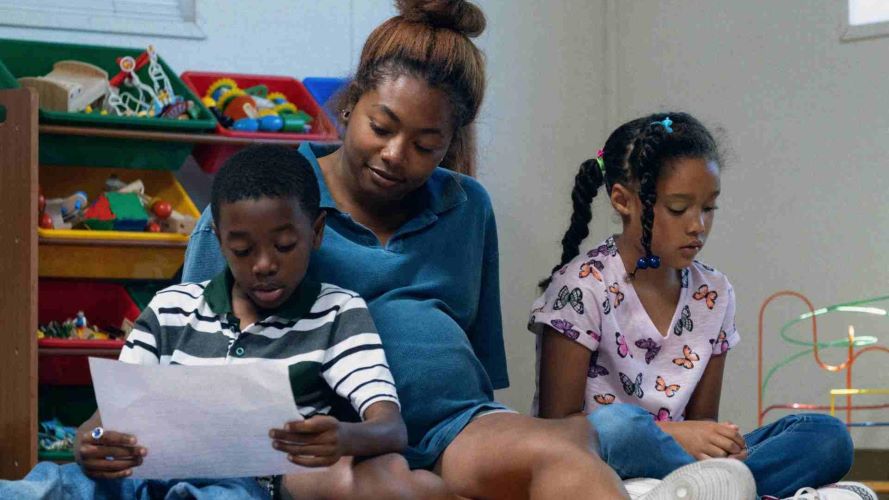 Written, directed, and produced by Savanah Leaf, Earth Mama is a striking debut feature that looks at Gia (Tia Nomore), a young black woman struggling to escape the vicious cycle of poverty, addiction, and its consequences – the loss of her two children, Trey (Ca'Ron Coleman) and Shaynah (Alexis Rivas). To be reunited with her children, Gia, who is pregnant with her third child, must prove to Child Protective Services that she is a fit mother. This involves regular tests to prove that she is drug-free, group counseling, and parenting classes – all this while trying to make a living working at a photography studio. If she does not qualify by the time she gives birth, the court may well decide to place the newborn infant in foster care as well. In the meantime, visits with her children are limited to one hour a week, not nearly enough for Gia, or for the children.
The film does not reveal Gia's history, but rather shows her daily life in the present moment. There is at times a documentary feel to the film as women in the counseling group share their stories, and one can surmise Gia's general background through their experiences as well. Although Gia has some support – she lives with her sister, and she has a good friend Trina (Doeichii); that support is qualified and comes with its own complications. Gia wants to do the best for her children, including the one yet unborn, but the path is not easy, and sometimes it is hard to know what is best.
USA, UK 2023 | 97 minutes | English | Hebrew subtitles
Future screenings: Tuesday, July 18th at 16:15; Friday, July 21st at 22:45
The full program and tickets may be found online on the Jerusalem Film Festival website.