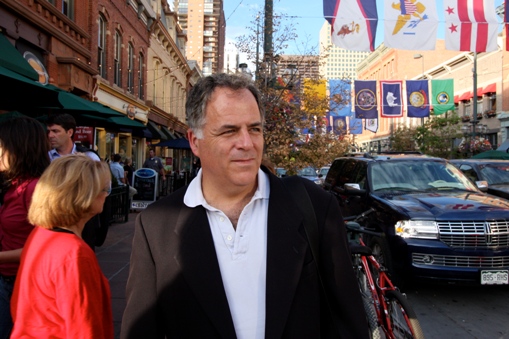 The creative minds of television and film tell it like it is at the Tel Aviv Cinematheque as The Jewish Federation's Tel Aviv/Los Angeles Partnership's 12th annual master class (TALA) takes place from June 18 – 25, 2010. A new program on music scoring, publishing and composition will be launched this year, June 20 – 23. Workshop participants from Israel and the US will enjoy a unique opportunity for dialogue with industry leaders in workshops, discussions and other events.
Master instructors from the US include: Doug Frank, former President of Warner Brothers Music Operations; Jonathan Littman, President of Jerry Bruckheimer Television, Executive Producer of CSI, COLD CASE, WITHOUT A TRACE, AMAZING RACE; Ed Redlich, writer and producer, WITHOUT A TRACE (2002) and winner of a Prime Time EMMY for THE PRACTICE with David E. Kelly (1998); Randy Edelman, composer and singer whose credits include The Last of the Mohicans, The Mummy, and Ghostbusters II; David Renzer, Chairman & CEO , Universal Music Publishing Group, Sarah Timberman, television producer, HACKET (2008), KIDNAPPED (2006-7), Steve Schnur, President of Electronic Arts (EA) Music Group; and Danny Sussman, Talent Manager, Brillstein-Grey Management.
Miki Yerushalmi, Tel Aviv Chair of Entertainment and Performing Arts in the Tel Aviv/Los Angeles Partnership, says, "The collaboration abounds in initiative and curiosity on both sides of the partnership, and through the master classes we have learned that the American artists as well as the Israelis seek diversity in their work and true international collaborations."
The master classes are made possible through the support of the Ministry of Foreign Affairs, and the cooperation of the United States Embassy, the Israel Film Fund, the Rabinovich Foundation, The Israeli Screenwriters Guild, the Israeli Film and TV Producers Association, the Jerusalem Film and Television Fund, and the music workshops are sponsored by ACUM.
 AYELET DEKEL