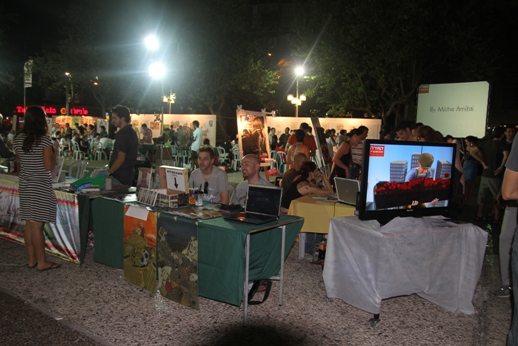 Animix 2010 filled the theatres, hallways and plaza of the Tel Aviv Cinematheque for five days and nights from August 17 – 21. Walking into the building, my eyes were drawn to a child describing a picture to Amos Ellenbogen, whose hand hovered in the air over a blank piece of paper for a moment, then swooped down to draw a cat. Pen-wielding sentry, Ellenbogen remained at his post just outside the door throughout the hot August days, drawing according to the wishes of his young customers.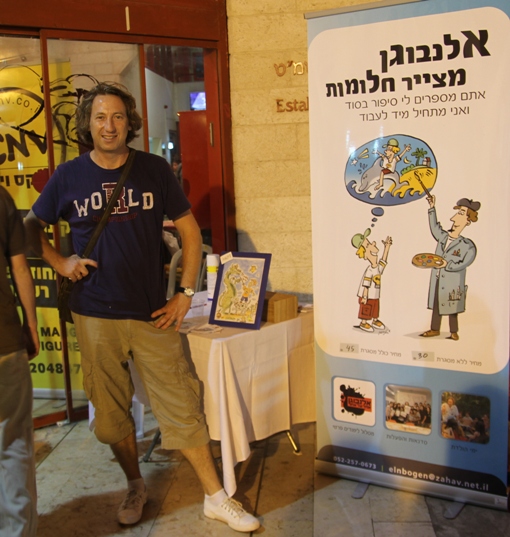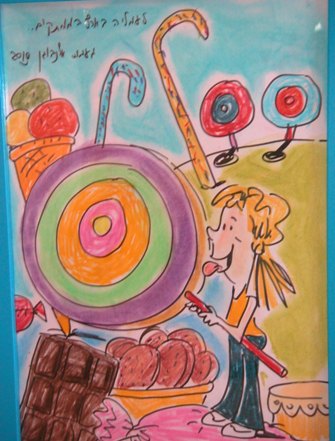 One self-declared "very satisfied" customer shared with Midnight East the drawing Ellenbogen made for her of a land of sweets. Why sweets? "Because it is something I really like to draw, sweets and candy stores." said the girl. Imagination is apparently more satisfying than reality – when asked if she likes to eat sweets, she said "Not really." This was the young artist's third visit to the festival, twice with family and once with friends. Her favorite experience – seeing the movie King Arthur.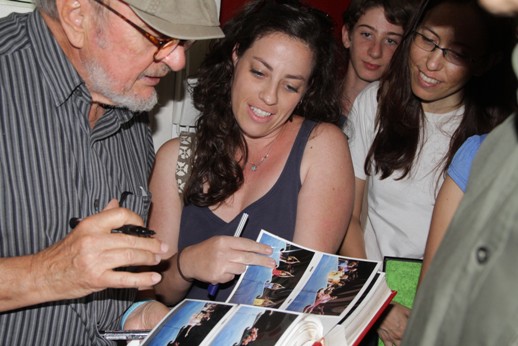 Judging from the crowds, festival guest Guillermo Mordillo was a huge favorite at the festival. The beloved artist was very generous with the fans constantly surrounding him, amiably signing copies of his own books, fan's sketchbooks, and other paraphernalia.
Ron Diamond's "Show of Shows" – was all that the name promises, an inspiring selection of animation from around the world. Diamond explained the evolution of this project to the audience saying, "Looking at films brought me to many interesting places. I realized my peer's work wasn't getting seen and started to collect prints of short films. I like to show them big. It's nothing like showing a clip on an IPOD – it diminishes the quality of the artistry. I like to show them on a large screen to get the power and impact, to give you a sense of how the filmmaker meant it to be seen."
 AYELET DEKEL