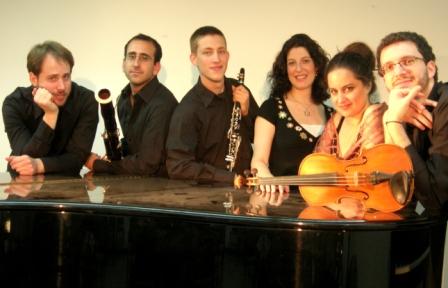 Israeli music is celebrating – and everyone is invited! The 13th Israeli Music Celebration will take place September 11 – 15 with five days of FREE concerts in five cities: Haifa, Givatayim, Beer Sheva, Tel Aviv and the grand finale in Jerusalem.
Artistic director Michael Wolpe presents a program that showcases the richness and diversity of Israeli composers, with world premieres, works by emerging composers and the rare opportunity to hear works, such as the Second Concerto by Josef Tal, one of the pioneers of Israeli music. The festival will also celebrate the centenary of Josef Tal (1910 – 2008), composer David Zehavi and poet Nathan Alterman. The Israeli Music Celebration is a production of the Israel Music Institute, produced by Paul Landau. This year, the gala closing concert on September 15th will be in collaboration with the Piyyut Festival, which takes place in Jerusalem from September 13 – 16, 2010.
Music lovers – it's time to celebrate. Everyone else – time to start loving music! The complete schedule:
11.9.2010 HAIFA – RAPPAPORT HALL
20:00 – 20:30 Lobby
Launch of the new English edition of 'Paul Ben-Haim: His Life and Works' by Jehoash Hirshberg, published by the Israel Music Insitute. The author will sign copies of his book at the end of the event.
21:00 – 23:00 Rapaport Hall Gala Opening
Zohar Sharon: Hot-Blooded White Land (WP)
Josef Tal: Concerto No. 2 for piano and orchestra
Yaron Hasson: On Thy Walls, Jerusalem for classical guitar and orchestra (based on piyyutim by Yemenite Jews, orchestration: Sergei Abir)
Emanuel Vahl: Jewish Dances for symphony orchestra
Haifa Symphony Orchestra
Soloists: Amit Dolberg – piano, Yaron Hasson – guitar
Conductor: Roi Oppenheim
Rappaport Hall, 38 HaNassi Avenue
Tickets: Haifa Symphony Orchestra 04-8330635
12.9.2010 GIVATAYIM – GIVATAYIM THEATRE
17:00 – 18:15 Main Auditorium
Israeli Chamber Music with Ensemble Meitar
John Bostock: Loud Music With (Only A Few) Quiet Bits
Yinam Leef: Serenity Lost – Diptych for violin and chamber ensemble
Menachem Zur: Free Sex-tet
Hana Ajiashvili: Colour Games
Members of Ensemble Meitar
Soloist: Moshe Aharonov – violin
Conductor: Guy Feder
19:00 – 20:00 Auditorium Stage
Symposium: The Melodic and the Abstract, the Immediate and the Distant – Dilemmas in Israeli Music
A discussion with composers Irena Svetova, Yinam Leef and Menahem Zur, musicologist Jehoash Hirshberg and pianist Amit Dolberg.
Moderator: Michael Wolpe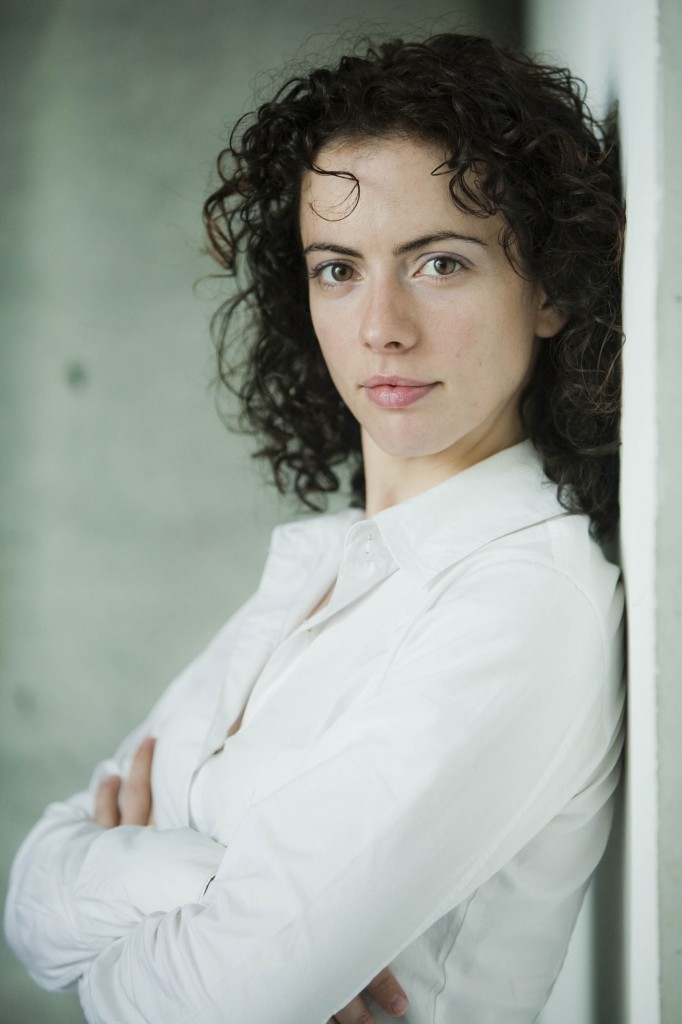 20:30 – 22:30 Main Auditorium
We Sing To You – two premieres and a homage to David Zehavi on his centenary
Irena Svetova: Concerto for piano, soprano and chamber orchestra
Yaron Gottfried: Blindness (after a novel by José Saramago) for narrator and orchestra
David Zehavi: Selected songs in new arrangements
The Netanya Kibbutz Orchestra
Soloists: Revital Hachamoff – piano, Lian Aharoni – soprano, Dafna Zehavi – alto, Ofer Caliaf – tenor and narrator
Conductor: Karin Ben-Yosef
Givatayim Theatre, 40 Remez Street, Givatayim.
Tickets: Givatayim Theatre Box Office 03-7325340
13.9.2010 BEER SHEVA – BEER SHEVA PERFORMING ARTS CENTRE
16:30 – 17:45 Conservatoire Hall
Ensemble Nikel: Multidisciplinary Music
Gilad Vaknin: Sonatas and Interludes for saxophone, electric guitar, percussion and piano, with short video-art works by Leevi Winter
Yuval Shaked: L'augmentation for piano
Sivan Cohen-Elias: Riba for electric guitar and saxophone
Chaya Czernowin: Sahaf for saxophone, electric guitar, percussion and piano
18:30 – 19:30 Conservatoire Hall
Israeli Percussion – a concert by the percussionist Lev Loftus
A display of virtuosity and musicality: works by Yohanan Chendler, Amit Gilutz, Gilad Hochmann, Matti Kovier and Dan Deutsch, all composed for Lev Loftus and premiering in this concert.
20:30 – 22:30 The Main Auditorium
Beer Sheva Centre for Performing Arts
Tovy Meshoulam: Ten Days of Atonement (based on a Jewish Hymn)
Avi Eilam Amzallag: Seven Eights fro piccolo and string orchestra
Eliezer Alper: Double Concerto for violin, piano and orchestra
Alex Wasserman: Ricercar for orchestra
Israel Sinfonietta Beer Sheva
Soloists: Lior Eitan – piccolo, Ron Regev – piano, Janna Gandelman – violin
Conductor: Roi Azulai
Beer Sheva Performing Arts Centre, 41 Reger Street, Beer Sheva.
Tickets: Israel Sinfonietta Beer Sheva 08-6266422
14.9.2010 TEL AVIV – TEL AVIV MUSEUM
13:00 – 14:30 Kaufmann Auditorium
From Generation to Generation: Israeli Composers writing for New Generation Artists
The Israel Composers League commissioned new Israeli works for ensembles in institutions of musical education in Israel, a selection of these works will be performed in the concert.
16:00 – 17:30 Kauffmann Auditorium
Chants from the Hidden – Homage to Andre Hajdu
Participants: Avishai Fish – singer, Ariel Halevi and Ron Trachtman – pianos, Jeanne Hanijer and Yael Barolsky – violins, Inna-Esther Joost and Jonathan Botlibovich – cellos, Orit Orbach – clarinet, Louisa Salomon – trombone, Amit Bar-Tsedek – accordion and the veteran Jerusalemite, Israel Prize Laureate composer Andre Hadju as pianist and moderator. Hadju will present a selection of his works from the last decade: piano pieces from The Book of Challenges, Inventions for violin and cello, Chants from the Hidden for cello and piano, Viennese Portraits for piano duo, and the world premiere of the Yiddish song cycle The Horse and the Coachman, performed by Avishai Fish.
18:00 – 19:30 Gallery
Symposium: Opera in Hebrew? On the Problems of Writing an Israeli Opera. A discussion with composers Joseph Bardanashvili, Eila Milch-Sheriff, Haim Permont and the musicologist Jehoash Hirshberg on The Ghosts' Inn and other Israeli operas. Moderated by Michael Wolpe.
20:30 – 21:45 Recanati Hall
Moshe Zorman: The Ghosts' Inn. A fully-staged production of the opera based on Nathan Alterman's play, in honor of the poet-playwright's centennial.
Soloists from Opera Camera: Guy Mannheim, Merav Barnea, Assaf Levitin, Idit Zamir and Yair Goren with an instrumental ensemble.
Director: Daniel Erlich, Conductor: Roni Porat
Tel Aviv Museum, 27 Shaul HaMelech Blvd, Tel Aviv.
Tickets: Rosalia Heifetz Productions 03-6961593
15.9.2010 JERUSALEM – THE JERUSALEM CENTRE FOR THE PERFORMING ARTS
15:00 – 16:00 The Little Theatre
Symposium: Between Folk to Art, Between East and West – Dilemmas in Israeli Music. A discussion with composers Josef Bardanashvili, Dan Deutsch, Hai Meirzadh and Yair Harel (performer, composer and artistic director of the Piyut Festival) on new trends in Israeli music. Moderator: Michael Wolpe.
16:30 – 18:30 Rebecca Crown Auditorium
Ensemble Meitar in homage to the Winners of the Prime Minister's Award for Composers.
19:00 – 20:00 Rebecca Crown Auditorium
The 2010 Prime Minister's Award for Composers Ceremony
The award ceremony will take place in the presence of senior members of the Culture Administration in the Ministry of Culture, and a government representative. The recipients: Gilad Cohen, Lior Navok, Elena Sokolovsky, Ron Weidberg, Daniel Zamir and Menachem Zur.
20:30 – 22:30 Henry Crown Hall
The Eternal Theme – a Gala Concert
Paul Ben-Haim: The Eternal Theme for symphony orchestra
Josef Bardanashvili: Concerto for flute and orchestra
Dan Deutsch, Adir Levy, Nissim Califa, Hai Meirzadh: New compositions based on traditional Hebrew piyutim (WP)
The Jerusalem Symphony Orchestra, IBA
Soloists: Yossi Arenheim – flute, Yaron Deutsch – electric guitar, Morin Nehedar – voice, Lior Elmalich – piyut singer, Aharon Amram – piyut singer, Yair Harel and Michael Wolpe – editors, guidance for composers and piyut singers.
Conductor: Daniel Cohen
This event is supported by the Renanot Institute for Jewish Music and the Piyut Festival.
The Jerusalem Centre for the Performing Arts, 20 Marcus Street, Jerusalem.
Tickets: 02-5605755
The Israeli Music Celebration is sponsored by the Israel Council for Art and Culture and the Ministry of Culture and Sports in collaboration with the Voice of Music, Israel Broadcasting Authority.
Artistic Director: Dr. Michael Wolpe, Production: Paul Landau, Israel Music Institute, Executive Producer: Rosalia Heifetz Productions.