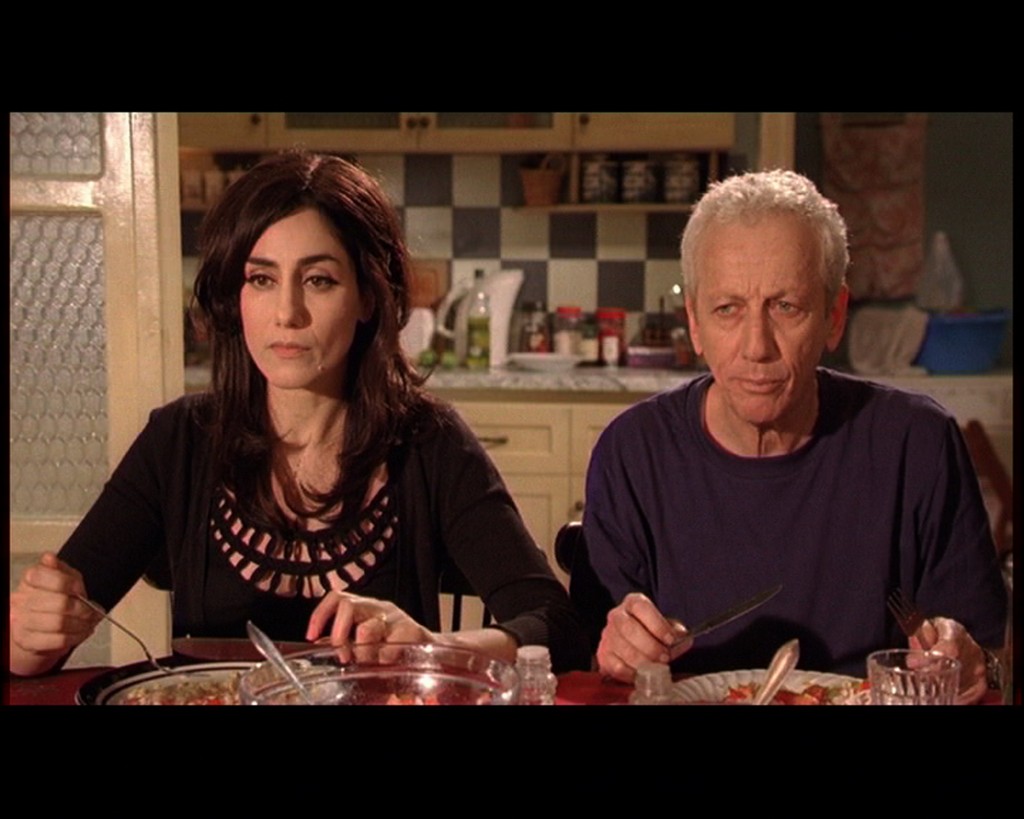 "Two households, both alike in dignity" – these were the words that ran through my mind as I saw the opening scene of Keren Yedaya's film Jaffa, one of six films competing for the Wolgin Award for feature film at the Jerusalem Film Festival. I knew where this film was headed, wondered how it would take me there and what I might find on the way.
The plot is straightforward and indeed, familiar: Mali (Dana Ivgy), the obedient daughter is almost invisible in comparison to her bad boy brother, Meir (Roy Assaf). They both work at the garage owned by their father, Reuven (Moni Moshonov), who is Mali's parallel in his relationship to the flamboyant splendor of his emotionally needy wife Ossie (Ronit Elkabetz). Hassan and his son Tawfiq (Mahmoud Shalaby) work for Reuven, and although it is not precisely Romeo and Juliet, the scene is set for a story of star-crossed lovers.
While clearly a vehicle for expressing a political message, "Jaffa" is an absorbing drama, with a particularly moving performance by Ivgy. Her dilemmas play out on her expressive features as the camera looks into her eyes and follows her gaze. The film explores the difficulties of co-existence from within the most intimate of units – the family, and between the most distant – Arabs and Jews in Jaffa, strangers who are neighbors. The view of Mali's family is an insider's view. The battlefield is a familiar one, the dinner table where Ossie chews her food as vigorously as she chews out her son, Reuven concentrates on repression and denial while trying to keep his family together, Meir literally throws plates and Mali silently cleans up the mess.
Not as much is seen or revealed of Tawfiq's family, and that creates an imbalance in the film. One of the challenges to co-existence is the lack of knowledge that each side has of the other as fellow human beings, apart from any political considerations. Seen from a distance, the "others" can more easily be de-humanized, or else, seen as perfect strangers, exotic and eternally other. While there are some moments of intimacy and recognition – the family haven, cuddling on the couch around the glowing tv finds its parallel in a very small, yet telling image – seeing more of Tawfiq's family, warts and all, would have made a stronger film.
AYELET DEKEL