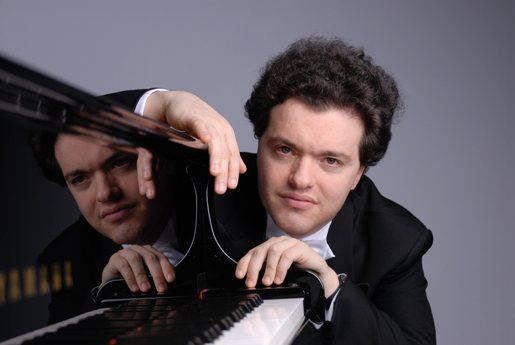 A new date has been set for Evgeny Kissin's Liszt concert in Jerusalem. The maestro will perform on February 16, 2011 at 20:30 at the Jerusalem International Convention Center. Originally scheduled to launch a world tour dedicated to the works of Franz Liszt in Jerusalem on January 8, 2011, Kissin was compelled to cancel the concert due to illness. 
This concert is of special significance as it was initiated by Kissin, with the President of the Jerusalem Music Centre, Murray Perahia, Lady Annabelle Weidenfeld, members of the Centre's advisory board, and the Jerusalem Foundation, to raise funds to encourage and nurture the development of outstanding young pianists at The Jerusalem Music Centre. All profits from this special concert will be generously donated by Kissin for this purpose.
Concert Program:
Franz Liszt (1811-1886)
Ricordanza (Etude d'Execution Transcendante No. 9)
Sonata in B-Minor
Funerailles
Vallee d'Obermann
Venezia e Napoli (Gondoliera, Canzona, Tarantella)
The concert will take place February 16, 2011 at 20:30 at Binyanei Hauma, the Jerusalem International Convention Center. Concert tickets may be purchased through Bimot: www.bimot.co.il or call 02-6237000.