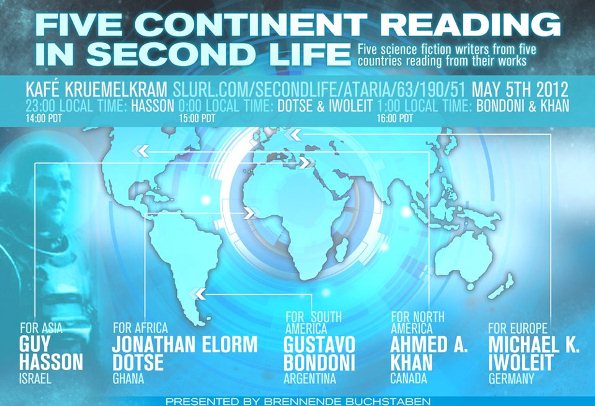 Guy Hasson, whose short story Generation E was published in Midnight East, will be reading from his next book Tickling Butterflies at Kafé Kruemelkram on May 5, 2012 at 23:00.  Do you know the way to Kafé Kruemelkram? It's at your fingertips – www.secondlife.com.
5 Science Fiction writers from 5 continents will read from their works, the participating writers are: Guy Hasson – Israel/Asia; Jonathan Elorm Dotse – Ghana/Africa; Gustavo Bondoni – Argentina/South America; Ahmed A. Khan – Canada/North America; Michael K. Iwoleit – Germany/Europe.
Guy Hasson's latest book, Secret Thoughts, is will be coming out in Hebrew translation at the end of May.