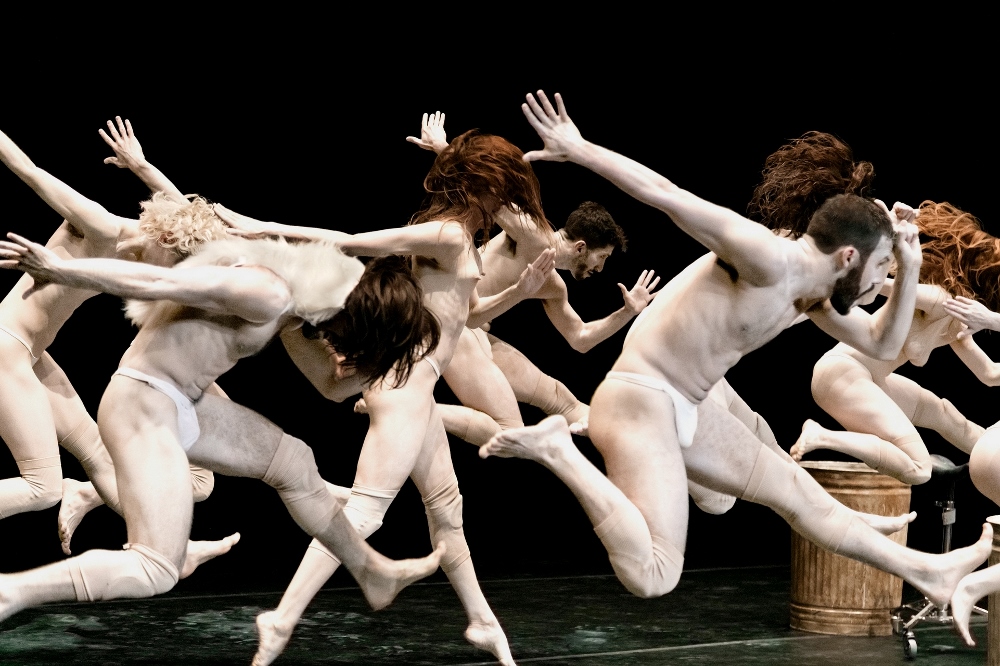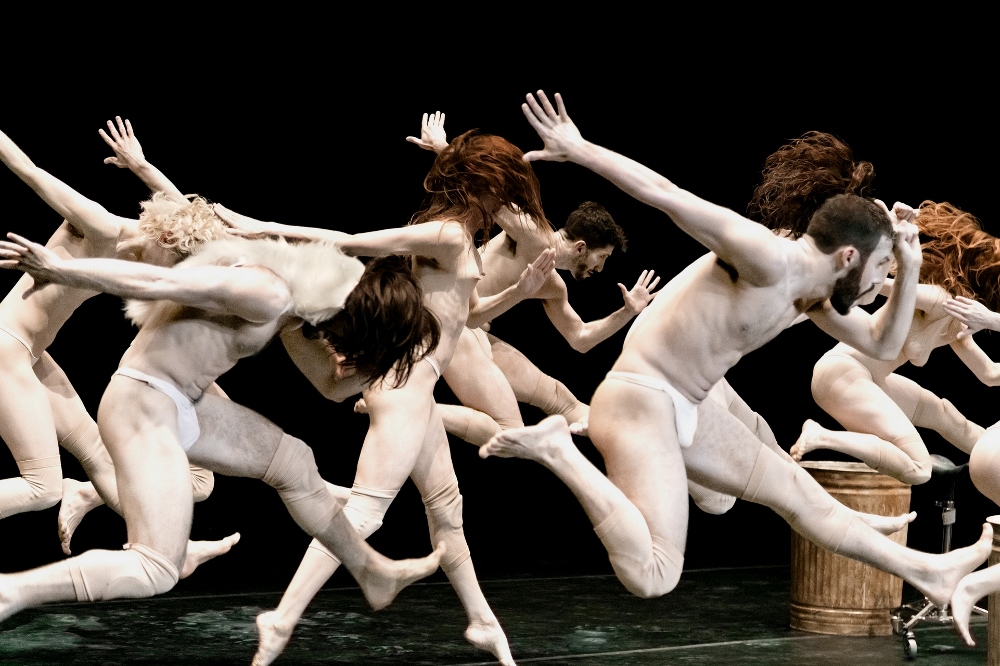 Bold, intensely body-centered, and deeply connected to the visual arts, Compagnie Marie Chouinard returns to Israel with a tantalizing new production: Hieronymus Bosch: The Garden of Earthly Delights. Inspired by Bosch's most famous and enigmatic painting, Canadian choreographer Marie Chouinard was invited by the Jheronimus Bosch 500 Foundation to create the piece to mark the 500th anniversary of the artist's death. The dance premiered at Theatre Boulevard 's-Hertogenbosch in the Netherlands, in August 2016. Three performances will be presented at the Israeli Opera from November 6 – 8, 2017.
Compagnie Marie Chouinard last performed in Israel in October 2014, with a thrilling performance of two works, The Rite of Spring and Henri Michaux: Mouvements. The latter, like the current work, was also inspired by the visual arts, taking a book of drawings as notations for choreography, resulting in a striking, vibrant work accompanied by large scale projections of the ink drawings as its set design. Yet where Michaux's ink drawings are composed of monochromatic, minimalist strokes, Bosch's work is known for its colorful, intricate details, and surreal imagery. The Garden of Earthly Delights is a triptych painted in oils: the left panel representing Paradise, and depicting the figure of God giving Eve to Adam; the center panel is The Garden of Earthly Delights with a multitude of figures familiar and strange indulging their pleasure in imaginative ways; the right panel represents Hell, a dark depiction of damnation. Chouinard's creation is a work for ten dancers in three acts, representing the three panels in a different order: The Garden of Delights, Hell, and Paradise. Writing about the creation of this work, Chouinard said, "Just as a choreographer can start with a piece of music in order to create, I am starting with the painting by Bosch. And just as a choreographer can choose to "stick" to a musical score (or not), I have chosen to "stick" to Bosch's painting, its spirit. The joy of bowing before a masterpiece!"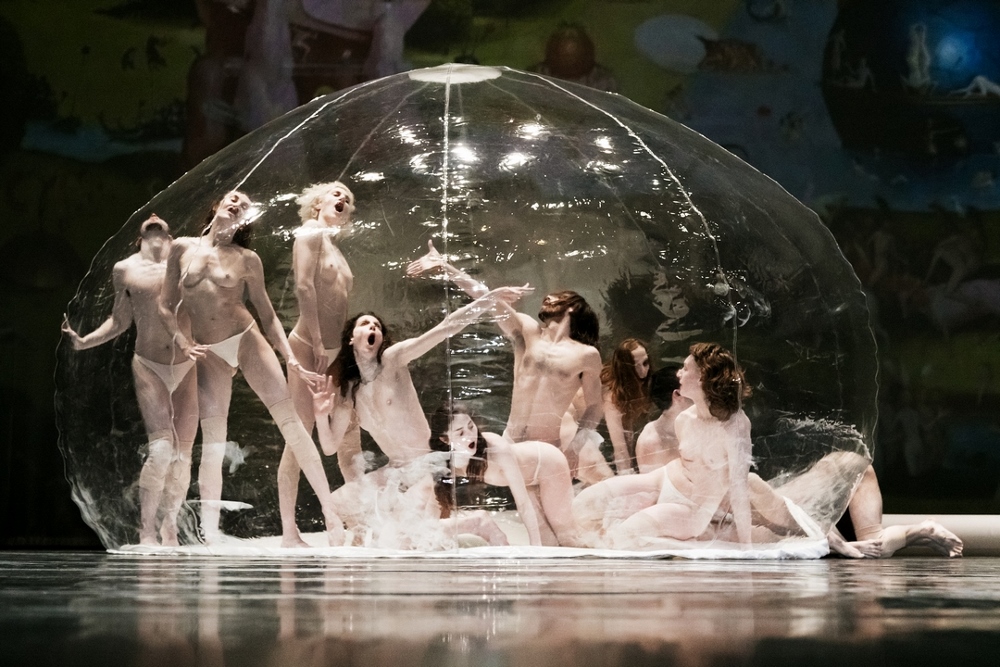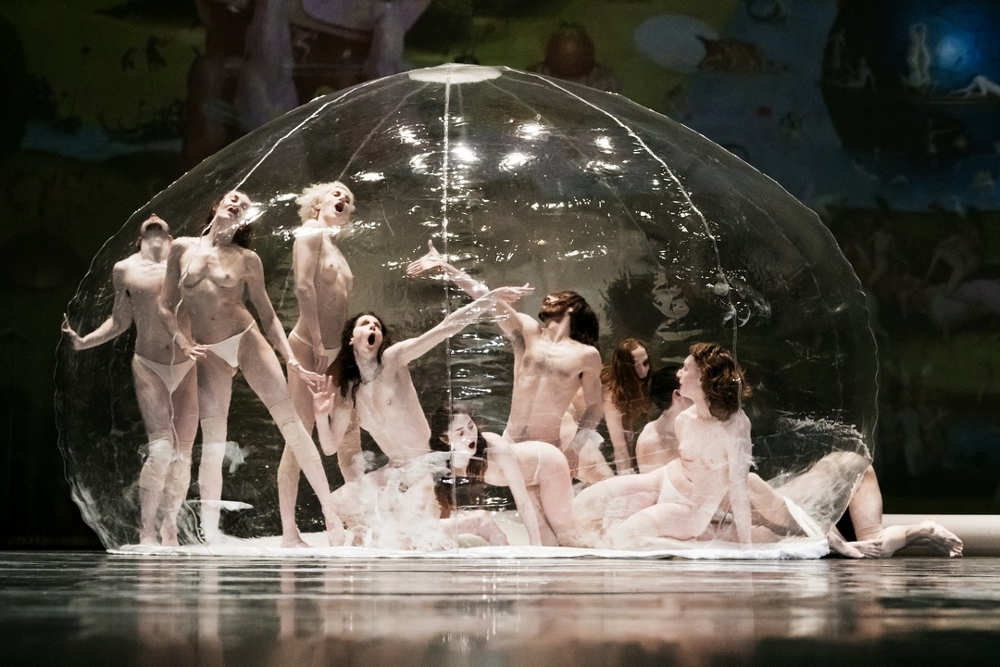 Hieronymus Bosch was born in 's-Hertogenbosch in 1450, yet this was not the name of his birth. He was born Jheronimus van Aken, into a family of painters: his grandfather was a painter and four of his sons, including Bosch's father, were painters. Bosch lived in and near 's-Hertogenbosch throughout his life, and took his professional name from the place where he lived and died in 1516. Although he did not date his paintings, it is thought that he painted The Garden of Earthly Delights between the ages of 40 and 60. Much has been written about the painting and its symbolism. While some claim it is a warning against a life of sin, the attention and wild imagination lavished on the pleasures of the flesh somewhat diminish the validity of that interpretation. The original painting hangs in the Prado Museum in Spain.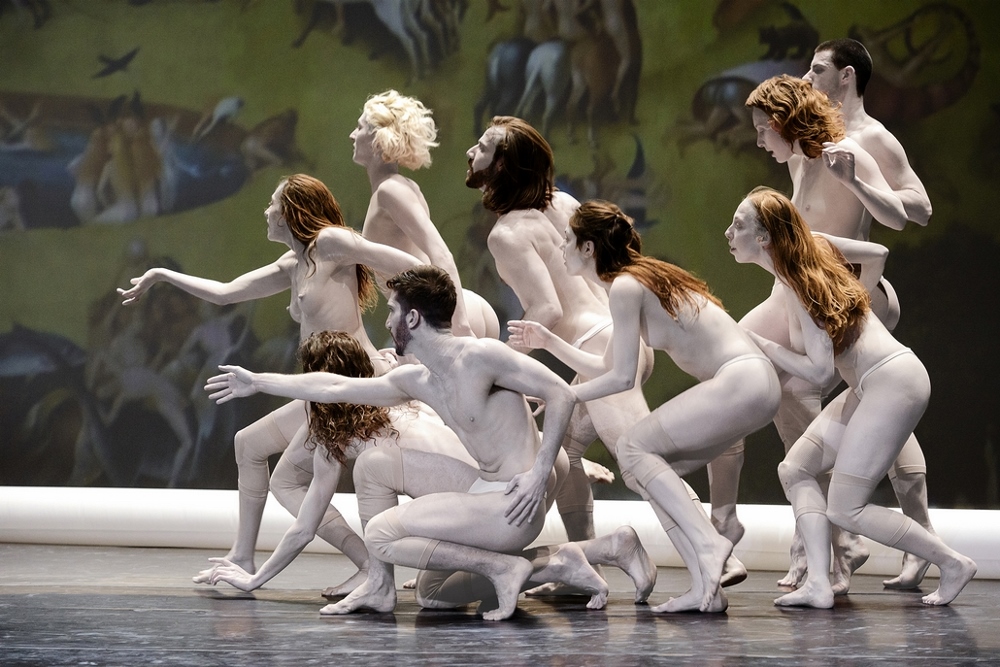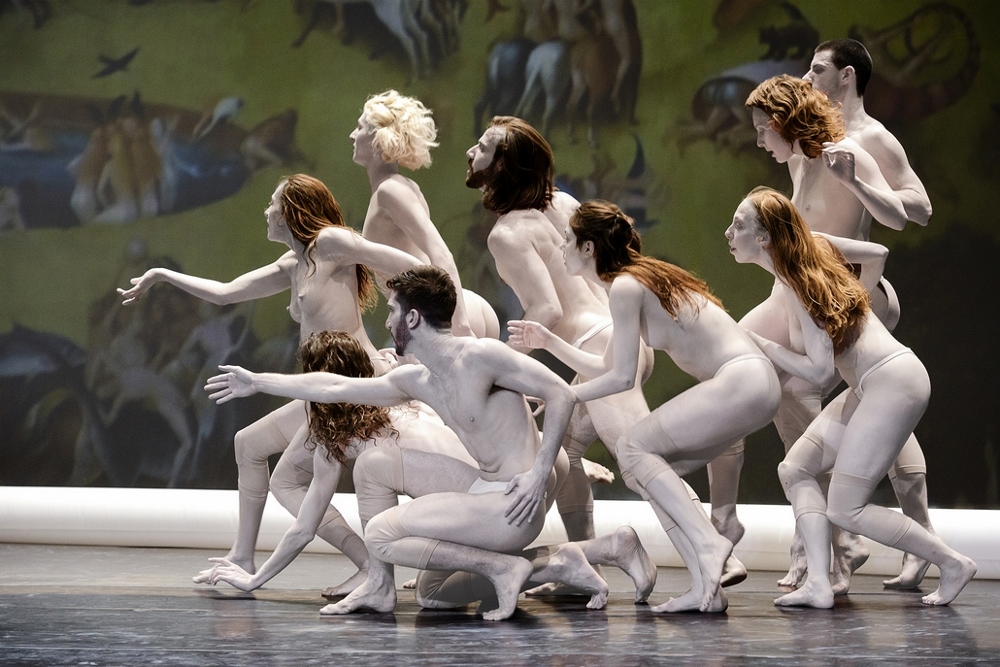 Marie Chouinard presented her first work, Chrystallization in 1978. Working as a solo performer and choreographer for the next twelve years, Chouinard founded her dance company in 1990. The innovative and exciting choreographer has lived in New York, Berlin, Bali, and Nepal, and is currently the Venice Bienalle's director of dance through 2020. Among her many accolades, she received a Bessie Award in 2000, was awarded Officier of the Ordre of Canada in 2007, and Chevalier of the Ordre des Arts et des Lettres of France in 2009.
Performances will take place at the Israeli Opera: Monday, November 6th at 20:00; Tuesday, November 7th at 20:00; Wednesday, November 8th at 20:00. Ticket prices range from 269 – 299 NIS, and may be ordered online from the Israeli Opera website.
Hieronymus Bosch: The Garden of Earthly Delights
Choreography, set design, lighting design, video director: Marie Chouinard; Original music: Louis Dufort; Video cinematography: Jean-François Gratton; Dancers: Charles Cardin-Bourbeau, Sébastien Cossette-Masse, Catherine Dagenais-Savard, Valeria Galluccio, Morgane Le Tiec, Scott McCabe, Sacha Ouellette-Deguire, Carol Prieur, Clémentine Schindler, Megan Walbaum.