The Tmuna International Festival will take place from October 23 – November 7, 2017. 16 days of theatre, performance, music, dance, and visual arts, with "Encounters" as the theme for this year's festival.
In keeping with the theme, the festival will feature, in addition to Israeli premieres, several "encounters" with international artists – hosting productions from Poland, Germany, and Austria, as well as collaborative projects: Israel-Spain, Israel-Switzerland and Israel-Germany. Radio Tmuna will be broadcasting from the bar throughout the festival – interviews with artists and readings of radio scripts.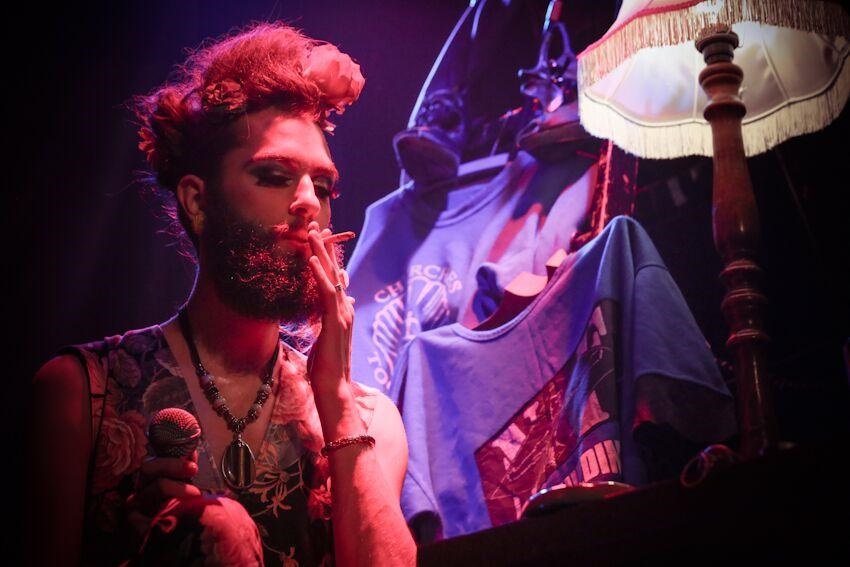 Works from Poland will be a central focus, with an exhibit of works by Polish photojournalist Kryzsztof Miller (1962 – 2016), as well as The Polish Invasion on October 24th, with several performance works by independent artists. Performances include: Musician and graphic artist Alexandra Grunholz, presenting We Will Fail; dancer/choreographer Ramona, with her solo performance Pure, inspired by the work of Polish director Tadeuscz Kantor.  Agatha, with a solo piece The Soft Act of Killing – a work on the consequences, tensions and damage that our various deeds and acts incur in a chaotic world; Vala Tanz, a Polish queer-performance artist with Notes on Ness, Love and Other Stuff – a performance collage of a life process amid social processes going on around it. Closing the evening will be Krakov sound designer justyna with a DJ set in the Tmuna bar.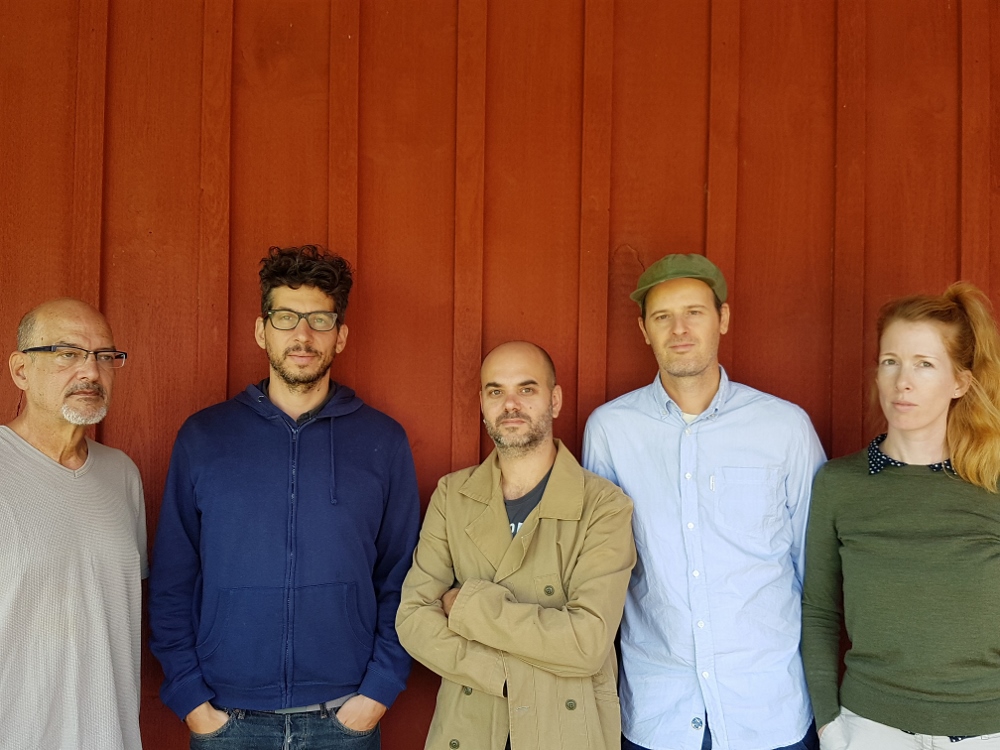 Opening the festival on October 23, 2017, will be a festive concert in honor of the Musica Nova collective's 30th anniversary. Read more about the concert here.
Just in Time is an interactive dance performance created from materials collected by Thomas Plischke and Kattrin Deufert – from 2016 – 2018 they are collecting letters from people in Berlin, New York and Tel Aviv writing their feelings, thoughts, and relationship to dance, and describing a movement they like. These letters form the raw material for the choreography. There will be two performances: on the first evening Roni Katz and Omer Krieger will present their interpretations, on the second evening, the Tel Aviv letter writers will be present for a celebration of dance. More dance performances:  Doris Ulich from Austria, with Rave Machine together with the choreographer Michael Turinski, who performs a large part of the performance in a wheelchair; Patricia Carolin Mai from Germany will present two parts of her dance trilogy – Bodies in State of Emergency – the solo Ready to Snap, and a second part created with Israeli choreographer Dror Liberman; MA by Advah Yirmiahu, a choreographer and flamenco dancer based in Seville, combines flamenco and performance art; Freedom of Speechless, by Yarden Gilboa (Israel) and Mor Dovrat (Switzerland); View-Nof by Avi Kaiser and Sergio Antonino.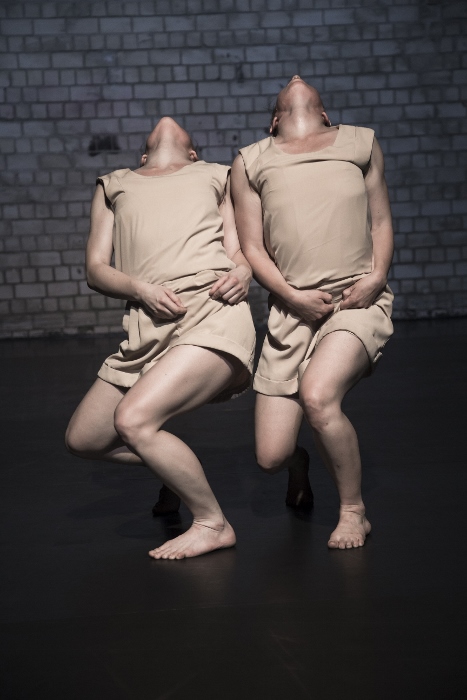 Cabaretakum is a musical-theatrical experiment – an electronic cabaret that combines Hip Hop and live electronics, rap and song in several languages, with a variety of musical instruments. Presented by Soulela, the San Francisco based Israeli duo of Elika Feldman and Adam Miclaf.
Israeli premieres at the festival:
Suspicious incident– a black comedy by Noam Gil, directed by Yigal Zaks, about a murder in one of the settlements which leads to a comic-absurd chain of events;
The Mysterious Disappearance of M – an urban-detective story, by Danielle Cohen Levi, who, through a journey motivated by her desire to be a detective, creates a theatrical entity both puzzling and surreal, and evokes a forgotten Israeli reality;
Elifelet, a performance by Il-Il Lev Canaan which deals with the rituals of mourning that surround us from birth and have become an integral part of our DNA.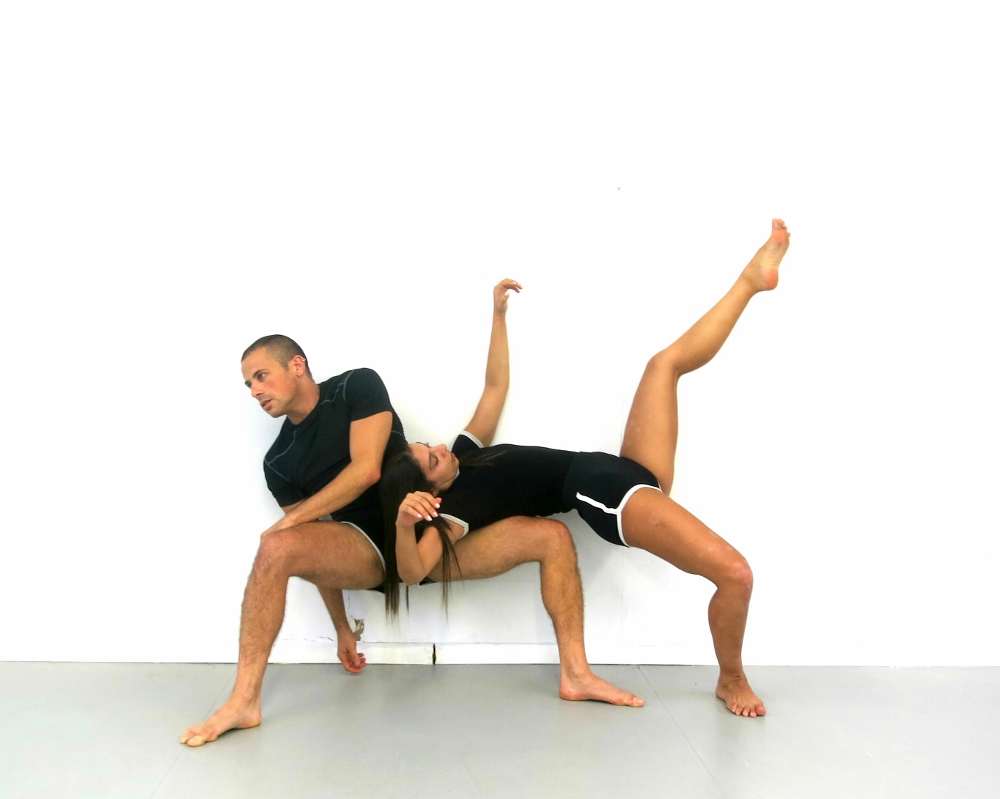 Oded Ronen and Ligal Melamed in a dance premiere especially for the Festival, called Capsule, which explores our belonging and lack of belonging, and the tension between the two.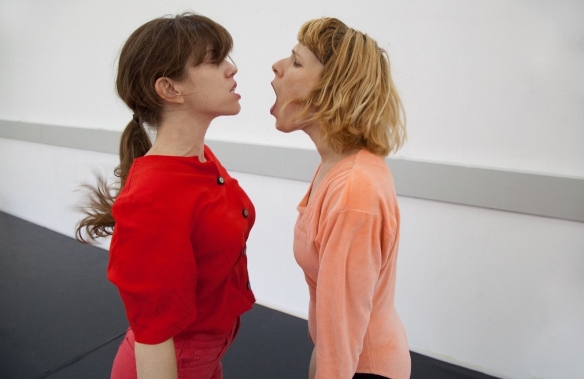 The festival will also inaugurate a new series of dance performances hosting artists in other disciplines. Merav Dagan and Stav Marin, whose work Come Closer premiered in Curtain Up 2016, will host Faye Shapiro, a musician with her own unique language, which will be combined in their creation. On Come Closer: a mesmerizing rapid-fire succession of allusive movement and gesture, meticulous, precise and wildly entertaining. It's a challenge to the senses to meet the pace of this work's imagery, a kinetic reflection on the mythology of woman, generating a multitude of associations. (read the full review here)
The full program is on the Tmuna Theatre website.