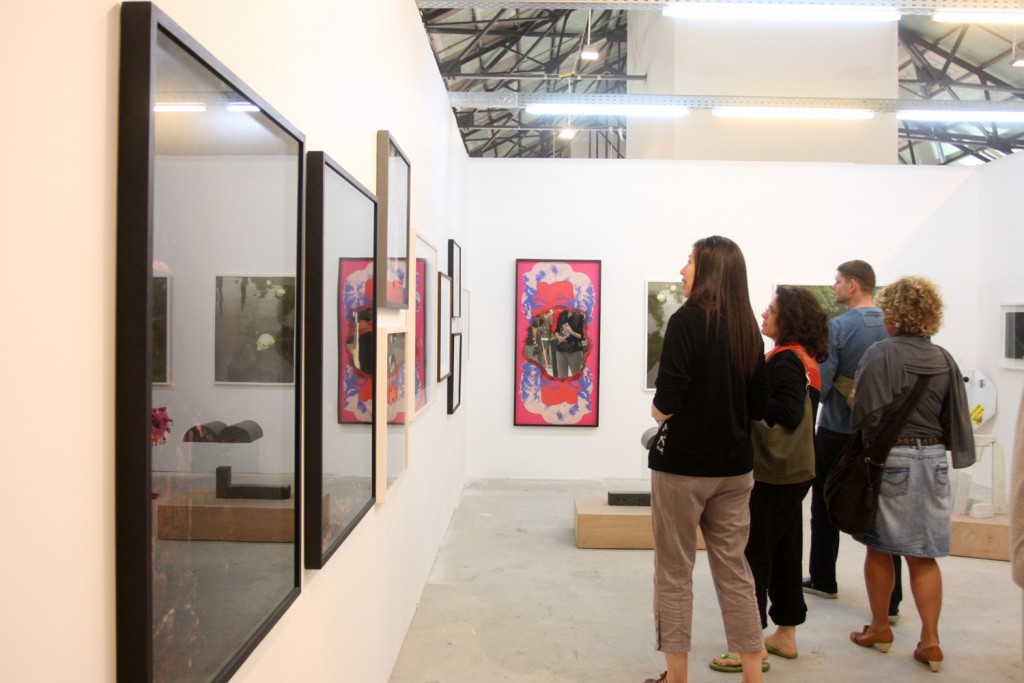 50 artists have been selected to exhibit their work in the Fresh Paint 4 Independent Artists Greenhouse section. Showcasing the work of emerging, unrepresented artists in the context of Fresh Paint – a large scale art event that attracts art lovers, artists and art professionals – introduces these artists to a wide public.
Fresh Paint 4 will take place from April 5 – 9, 2011. In keeping with the lively tradition already established, the location of the fair will be in a new, as yet undisclosed venue. The fair will feature a solo exhibition of Nivi Alroy, winner of the Most Promising Artist Award for 2010.
Over 1,000 artists sent in their portfolios via the Fresh Paint site, these were examined by a 12 member selection panel composed of curators, critics, gallery owners and collectors. Those artists who pass the first stage receive studio visits from the selection panel, who also conduct individual interviews with the artists. A new panel is chosen each year in order to ensure diversity in choices and perspectives. The panel for Fresh Paint 4 includes: Said Abu Shakra, director of the Oum El-Fahem Art Gallery; Yuval Beaton, curator of the Ashdod Museum of Art; Vered Gadish, representative of the Outset Foundation in Israel; Nili Goren, photography curator for the Tel Aviv Museum of Art; Sigal Mordechai, Sotheby's Israel, and Sonya Beckerman, Sotheby's New York; Gilat Nadivi, Director of 45 Florentin Gallery; Shai Rosen, director of the Igal Ahouvi Collection; Hanna Schouwink, co-owner, the David Zwirner Gallery, New York; Sarit Shapira, curator of the Igal Ahouvi collection; Marie Shek, art curator, Bialik House, Tel Aviv; Irit Sommer, director of the Sommer Contemporary Art Gallery, Tel Aviv; and Anita Zabludowicz, founder of the Zabludowicz Collection, London.
Fresh Paint Director Sharon Tillinger Shafir and Artistic Director and Curator Ifat Gurion initiated the fair to promote contemporary Israeli art, exposing it to a wider audience – both local and international – featuring artists represented by leading Israeli galleries and independent artists.