The 60th edition of the Israel Festival will take place from August 1 – 11, 2023, with events at three locations: Ha'atsmaut Park, the Jerusalem Theatre, and the Jerusalem Arts Campus. Artistic directors Itay Mautner and Michal Vaknin released a statement: "We live in a special time. A time when art meets struggle. The street meets the stage. The artists meet the city square. This year the festival offers artistic adventures that in our eyes are an answer to the fascinating relationship between seemingly opposite concepts – Art | Battle."
The program, schedule, and ticket information is available on the Israel Festival website.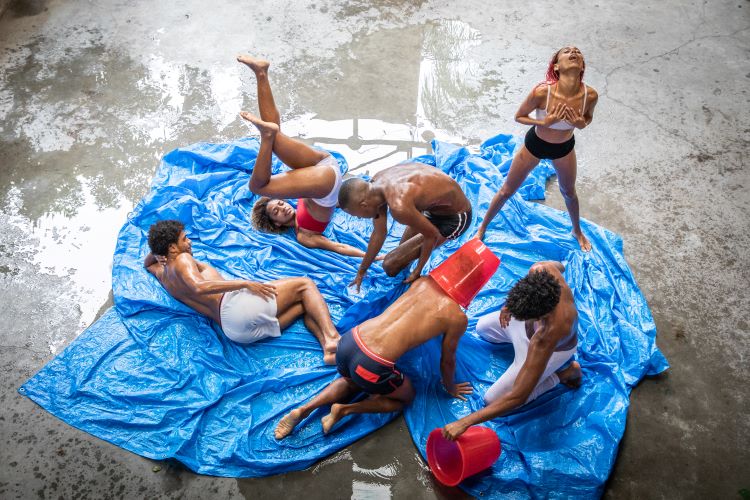 International performers participating in this year's festival: Podcast Icon Ira Glass, Tank and the Bangas, Theatre Director Lola Arias, Argentinian choreographer and artist Marina Otero, Brazilian choreographer Alice Ripoll with her ensemble.  Alongside these, Israeli creatives will premiere original works at the festival: Neta Weiner, Corinne Kitzis, Mark Eliyahu, Echo, Semion Alexandrovskiy, Maya Kosover and Nir Goraly, Shai Tsabari, Yankale Rotblit, Rita, Etgar Keret, Gali Attari, Jasmin Moallem, Broken Fingaz collective, Eli Luzon, Itamar Shimshony, Ofir Yudilevich, and many more.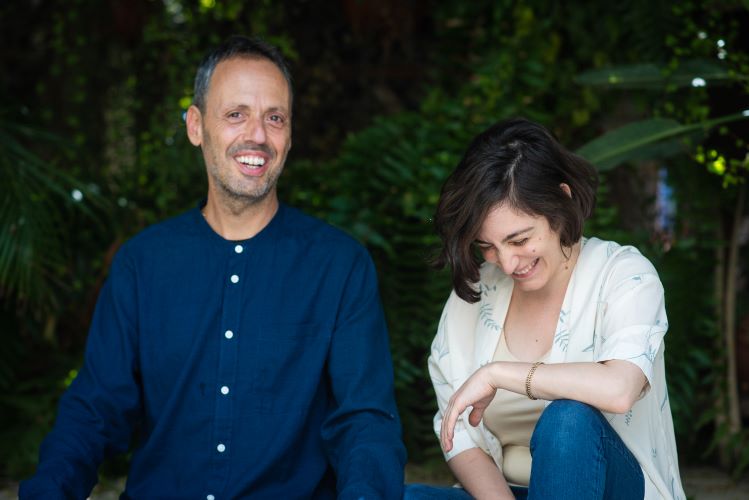 The artistic directors Itai Mautner and Michal Vaknin tell about the artistic program and its development:
"Early in our work on the upcoming festival, we couldn't help but take note of the real-time events, which led us to think about the concept of "martial arts." All the while, as the artistic program was taking shape, we were looking for answers to questions about the role and place of art in the current, conflictual reality. And once that thought entered, it began to take root.
Martial art. On their own, these two words are worlds apart, but together they share a fascinating connection: values such as observation, devotion, sacrifice, practice, and transformation. Characterizing these two words are pioneering thinking, deep listening and exceptional ideas that ultimately have an impact on the entire world.
Through this lens, we realized that the program we are curating fits neatly into the teeming space between art and combat. It allows the words to collide and be reflected in each other. The Israel Festival 2023 seeks to put these words in the center, on stage, in the public space, in graphic images, in written texts. To place them as a question, a suggestion, a point of conflict. Plant them and observe with marvel at what happens around them.
Starting August, we will be offering you artistic adventures that, for us, are the clearest remedy to the challenges of the times.  Martial | Art"
The chairman of the association, Inbar Afek: "The work process of the artistic team raises fascinating topics, the works from Israel and the world draw a broad canvas that invites you to dive into it and now the excitement begins for one of the thrilling moments of the festival – the meeting with you, the audience. Come and experience art with us as a significant, enjoyable, and essential element. See you at the festival!"
Eyal Sher, CEO: "It's been over 62 years that the Israel Festival lives, breathes, reflects, celebrates, sometimes survives, the Israeli reality, and the journey of all of us in it. We get up in the morning and go to sleep in the dead of night with questions; what, why, how. The artistic programme presented here is the answer we offer. It is not simple: Relevant, fun, different, thought-provoking, it very well is! All are welcome to open conversations with us and with each other through it!"
The festival is held under the leadership of Eyal Sher, the festival's CEO, and under the artistic direction of Itay Mautner and Michal Vaknin, and with the participation of the chairman of the festival, attorney Inbar Afek.
The full program of the 2023 Israel Festival:
About Love
Mark Eliyahu plays to the tune of love, and hosts Rita, Omar Faruk Tekbilek, Shai Tsabari, and Valerie Hamaty
Date & Hour: 1.8.23, 20:30; Location: Ha'atsmaut Park;Price: 180 NIS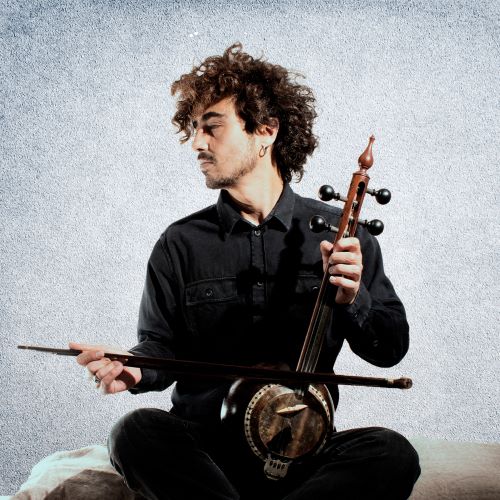 On the eve of Tu B'Av, when the full moon rises and hearts open, we will raise a spotlight on the city, with an evening of international performances, bringing love to the heart of Jerusalem in the Ha'atsmaut Park. For this special show, we have gathered musicians who wear their hearts on their sleeves and on the stage: world-renowned, one-of-a-kind musician and singer, Mark Eliyahu will host Rita, one of the richest voices of Israeli music, the Sufi master from Turkey, multi-instrumentalist and vocalist Omar Faruk Tekbilek, the man with the biggest soul In Asia, Shai Tsabari, and the heartbreaking singer and performer, Valerie Hamaty. The compositions that will play out live on stage invite you to be drawn into an evening of fantasies, and take in the encounters, where the modern meets the ancient, the secular approaches the sacred, East faces West, and where the deepest emotions can turn into a celebration.
In collaboration with the Jerusalem Municipality and the Jerusalem Foundation
 Meshuleshet
Tank & the Bangas, Yasmin Moallem, and Echo shake up Ha'atsmaut Park
Date & Hour: 2.8.23, 19:30; Location: Ha'atsmaut Park; Price: 180 NIS
Like New Orleans, the city where Tank & the Bangas come from, this lineup is also a happy and festive mix of styles, influences, and rhythms. After having been nominated for a Grammy, this groovy band has become a global musical phenomenon in soul, punk, hip-hop and rock. Now they are coming in full force to the stage at the Independence Garden for a one-time and especially fresh evening.
Yasmin Moalem, one of the hottest names in Israeli music and a creator who dominates the charts with captivating elegance, also joins this bubbling rhythm, and also Echo, the official refresher who soared to fame with captivating charisma and an endless list of hits. The result – an evening bursting with feminine groove and addictive rhythm.
The show is in collaboration with and supported by the Jerusalem Municipality and the Jerusalem Foundation
 MINEFIELD
Old enemies gather on stage to create a new story
Dates & Hours: 9.8.23, 21:00 | 10.8.23, 20:00 | 11.8.23, 11:00; Location: Nissan Nativ Acting Studio; Price: 140 NIS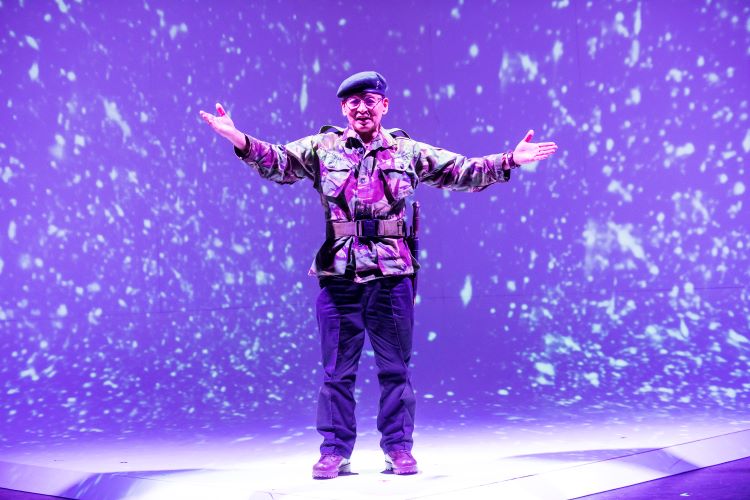 Argentinian artist Lola Arias reunites former foes to explore what is left of their rivalry and their recollections of war. Forty-one years after the British victory over the junta's armies in the Malvinas/Falklands War, the memories and experiences of those who took part in the battles face the test of time, collectively linked in a layered, human story. Delicately unpacked, this heavy burden turns into an enthralling musical performance.
These war veterans are now an actor, a drummer in a Beatles tribute band, a psychologist, a criminal lawyer, a security guard, a triathlon champion. But what even is a veteran; a survivor, a hero, a madman? What signs does war leave after the battles are forgotten?
Fuck Me
A spectacular collision of revenge, fantasy and domination
Dates & Hours: 3.8.23, 20:30 | 4.8.23, 12:15; Location: Rebecca Crown Hall, Jerusalem Theatre; Price: 140 NIS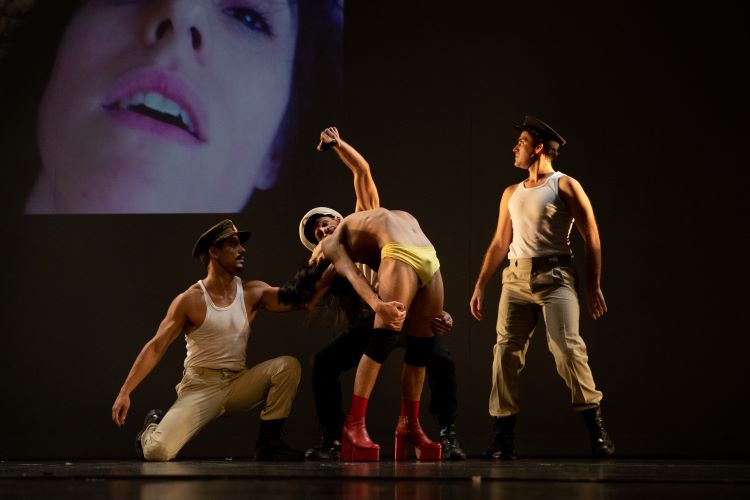 One woman in a hushed corner catches our eye. She is Marina Otero, the artist, choreographer and dancer behind Fuck Me and an enticing, rising voice in the world of dance. With an injured body that has forced her to yield center stage, Marina uses the sidelines to instruct her dancers with her fantasies and whims, in an attempt to reclaim herself. Through these fantastical instructions, performers reveal her life story, piece by piece.
Fuck Me moves back and forth between documentary and fiction, dance and performance, domination and liberation, all swathed in daring wit and humour. This is the third part of the "Remember To Live" trilogy, which Otero plans to continue developing until her death.
Lavagem
How Do We Get Rid of All This Dirt?
Dates & Hours: 10.8.23, 18:45 | 11.8.23, 13:00; Location: School of Visual Theatre; Price: 140 NIS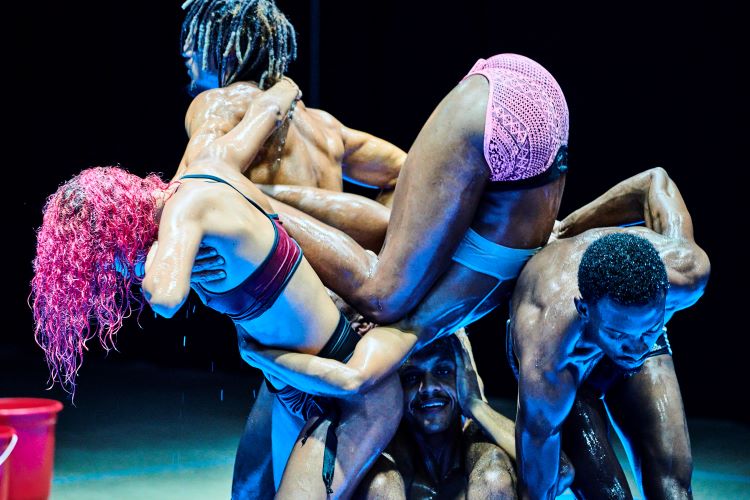 Six dancers, a blue plastic sheet, buckets, water and soap. The dancers clean, scrub and polish their bodies, the floor and each other, in an effort to make everything sparkling.
More than cleaning, Lavagem ("wash" in Portuguese) deals with what we designate as dirty. Cleaning's familiar movements are transformed into a poetic-political dance that expresses the absurdity of trying to live in a clean, unsullied world. We are the perennial losers in a never-ending war against what is marked as dirty in this world: The dirt never really comes off; it's only temporarily cleared away
"Lavagem" by Brazilian choreographer Alice Ripoll presents an ancestral past filled with struggles, but also with secrets about joy and cheerfulness, widening the cracks that separate the clean from the dirty.
aCORdo
Dance that upsets the fragile balance of everyday life
Date & Hours: 9.8.23, 18:15 | 9.8.23, 21:00; Location: School of Visual Theatre; Price: 70 NIS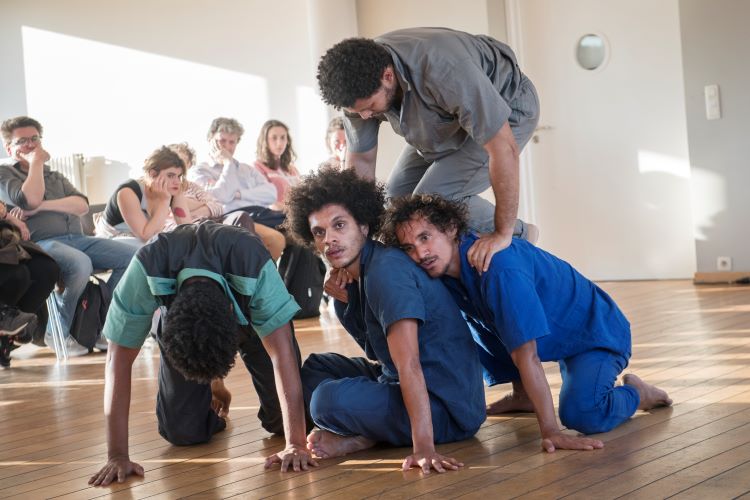 Rio de Janeiro is a crowded place. Seven million people live in a little over one thousand square kilometers. But the city isn't crowded for everyone – Whilst the rich enjoy freedom of movement, the residents of the favelas remain restricted and repressed. The police keep the classes separate; a human buffer protects the privileged from the violence in the city, while preserving the gap that screams injustice.
Brazilian choreographer Alice Ripoll translates this seething pressure cooker into an extraordinary piece called aCORdo (meaning "the colour of" in Portuguese). In a small room, the audience meets four dancers. Their movement in space creates a fresh arena for new, frank encounters. aCORdo uses dance to connect political conflict with surreal reality, pointing a finger on the illusion of security and confronting us with "the threatening ones".
More Than "One Song"
Our favorite podcast takes the stage to break its own rules
Dates & Hours: 3.8.23, 21:00 | 4.8.23, 14:00; Location: Sherover Hall, Jerusalem Theatre; Price: 160 NIS
There are songs whose story behind them is so wonderful and engrossing that, once uncovered, they provide the listener with a new, exciting perspective. From this idea, "One Song" was created, the excellent podcast of the Kan Public Broadcasting Corporation.
In this stage adaptation, "One Song"" presents a story of three different songs. Born from personal stories, these songs very quickly evolved into the anthems that accompanied, and still accompany, the most significant moments of Israeli life.
Gali Atari, Korin Allal, Yankele Rotblit, Eli Luzon and others join together with Maya Kosover and Nir Goraly, to deliver a once-in-a-lifetime performance. The stage adaptation of "One Song" is an invitation to listen to an Israeli soundtrack, and admire the effortlessness with which music connects us.
Seven Things I've Learned
Ira Glass Tells a Story about How to Tell a Story
Date & Hour: 9.8.23, 20:30; Location: Beit Ha'am Cultural Hall; Price: 160 NIS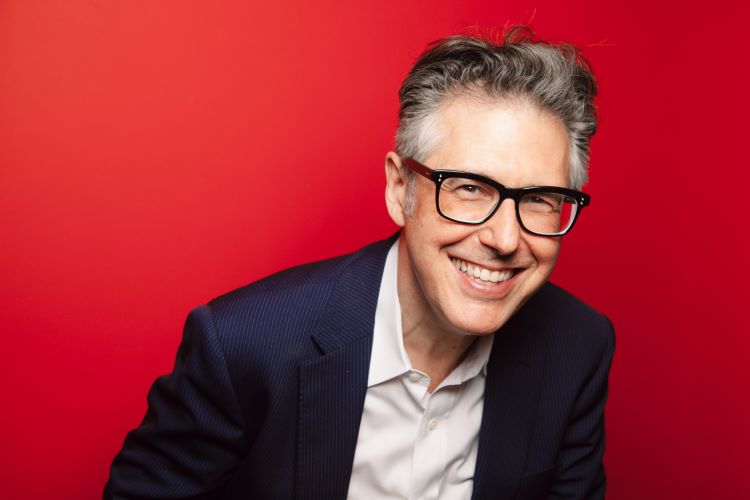 Since the middle of the last century, people have been declaring the death of radio, but it has witnessed an extraordinary rebirth as podcasting. Ira Glass is one of the people behind that renaissance. He invented a style of audio storytelling that's been widely imitated in that boom.
Glass' show, This American Life, is the most popular weekly podcast in the world. He was also one of the creators of Serial, which launched the podcasting explosion in 2014.
In this show he weaves together audio, video and music, bringing alive the mechanism by which he crafts compelling, memorable stories along the way.
Half-baked Stories about My Dead Mother
Ira Glass and Etgar Keret Don't Mince Words
Date & Hour: 10.8.23, 21:00; Location: Beit Ha'am Cultural Hall; Price: 160 NIS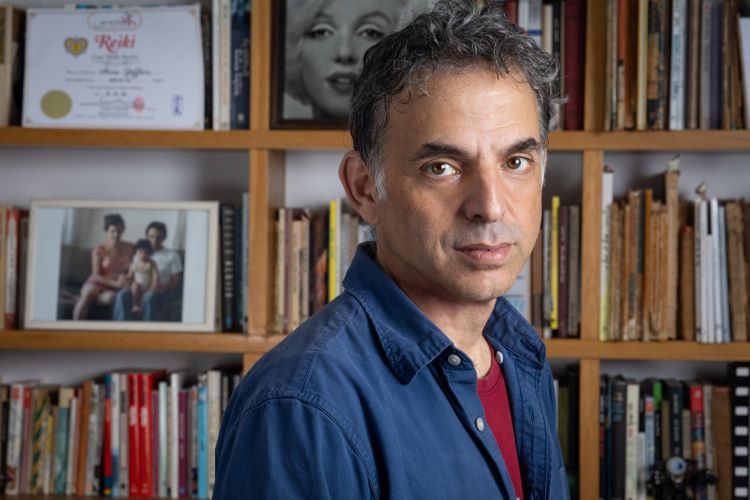 Podcast guru Ira Glass and world-renowned writer Etgar Keret combine their skills for this evening of powerful and funny stories.
"This show really began on a bus heading out of Tel Aviv last summer," Glass explains. "Etgar told me a story that went off like a dense little bomb of feeling – really one of the most remarkable things I'd ever heard – and I thought 'I have no idea how this can be a show but we have to make it into a show.'"
It was a story about his mom. Etgar had spent his life writing books on every conceivable subject, but somehow was never able to write about his mom. Then he started writing these tiny stories, each just four or five paragraphs long, that capture different sides of her. His mom, Orna Keret, was complicated. She was vengeful and loving. Maria in West Side Story and Thanos in the Marvel Cinematic Universe. Capable of extreme action.
"When I began publishing my stories , they were immediately classed as 'fantastic' and 'unrealistic' but I was just trying to tell things as they were. It was only when I started sharing my mom's life story with Ira and saw him listening the way you listen to a fairytale that I realized that the stories I write are fantastical because I was raised by a fantastical mother who made me take the surreal for granted."
The following three shows – Yama, Love Me Tender, Short Term – are held as part of "Ofek" (horizon), an initiative of the festival to encourage and promote Israeli artists.
Yama
A multilingual journey to the layers deep beneath Jaffa
Dates & Hours: 3.8.23, 19:00 | 3.8.23, 22:00 | 4.8.23, 12:00 | 4.8.23, 15:00; Location: Ulpan Hall, Jerusalem Theatre; Price: 90 NIS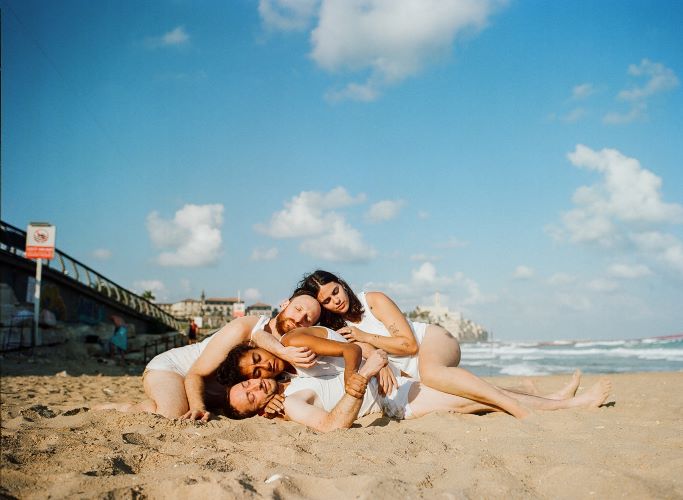 The Arabic word for mother is "yama". In Hebrew yama means lake or swamp; in Yiddish, sea. In Biblical Hebrew, yama is west, the direction of the sea.
In Arabic, Jaffa is called "The Mother of Strangers." The city between Damascus, Cairo and Jerusalem was once the beating heart of the Middle East. Neta Wiener digs deep into the city's 4,500 years of existence—and uncovers layer upon layer of truths, lies and faiths.
Yama combines martial arts, spoken word, theatre and beat, so as to carve out a story that is part guided tour, part Krav Maga and part ritual prayer. A story that creates a bridge between Eminem and the prophet Jonah, between Bialik and Fairouz, between Huldai and Kazablan. Rooted in the city's rich and glorious past, this story unfolds between Hebrew, Arabic and Yiddish, traversing reality and dreaming of a new horizon for it and for us.
Original Israeli production, in partnership with MART Foundation
Love Me Tender
A woman summons her battles in order to reconcile with life.
Dates & Hours: 9.8.23, 19:00 | 10.8.23, 20:30 | 11.8.23, 11:30; Location: School of Visual Theatre; Price: 90 NIS
Even outside the judo hall where she trained as a child, Kitzis' life felt like a battleground: for a place, a voice, a narrative. In her first full-length theatrical work, she seeks to break out of this combative mindset, only to discover that she doesn't know how.
On stage, Corinne lays out her life' battles on a giant judo mat: The first round against her partner, the second against her mother, and the final and hardest round of all? Against herself. The battles on stage become a coming of age journey during which Kitzis searches for where to direct her power, how and where to unload it. Through this process, she breaks life down into its universal elements: love, family, identity and freedom.
Original Israeli production, in partnership with MART Foundation
Short Term
A bittersweet lament for parents, children and the time that binds them
Dates & Hours: 3.8.23, 17:30 | 3.8.23, 20:00 | 3.8.23, 22:00 | 4.8.23, 10:30 | 4.8.23, 12:30 | 4.8.23, 14:30; Location: Henry Crown Hall, Jerusalem Theatre; Price: 90 NIS
"Where's Mom? Why hasn't she come home yet?"
"Mom is dead Dad, we just came back from her funeral"
This strange conversation, combining drama and dark humor, is where we enter the story.
Sit back and let's start from the beginning— life isn't what we had planned. Mom died too soon, Dad's memory is going. Short Term deals with just this—the fragility of it all, time that won't stand still for even a second.
We, the audience, find ourselves on stage quicker than we expected. Inside the parents' house. We can walk around the rooms, rummage through drawers and cabinets, take a seat on one of the chairs, and put on a pair of headphones. We can hear an endless loop of conversations, all dealing with the father whose memory is fading. The conversations reaffirm the truth we'd rather close our eyes to: time has no mercy. With every passing day something else disappears, and another detail fades. What are we left with at the end?
Semyon Alexandrovsky is a bold and unique voice in contemporary theater. His works ask the audience to take an active part in the performance. Short Term has been performed on different stages throughout Europe. This local adaptation was prepared especially for the Israel Festival.
Original Israeli production, in partnership with MART Foundation
 Solo Collective
Lior Shoov improvises a soundtrack for miracles and wonders
Dates & Hours: 10.8.23, 22:00 | 11.8.23, 14:30; Location: School of Visual Theatre; Price: 90 NIS
With rare honesty and courage, Lior Shoov places her heart center stage and gives audiences the chance to observe it from up close. Her songs, some of them finished works, others that take shape in the midst of the show, are replete with candid moments that leave space for embarrassment, confusion and even silence. Her mother tongue (gibberish) mixes with English, French, bird-ish, clown-ish and Hebrew until the words become a primal command—Be present/Attention
Her songs that challenge the narrow and familiar definition of song, create a safe space for her self-expression. A space where the audience is invited to offer support and add love and joy into the mix. For years, she has been traveling the world, staging her music-performance-clown show almost everywhere and in front of any audience in order to be completely present. This experience has turned her into a kind of shaman whose physical aides are musical instruments, toys, her body and complete candor. During this amazing journey, she develops an intuitive way of bringing herself and us in touch with our limitations, while offering a luminous way to overcome them, together
Martial | Art
What doesn't go by force, goes by spirit
Dates & Hours: 3.8.23, 19:00-23:00; Location: Jerusalem Theater Plaza | Jerusalem Arts Campus Plaza; Price: Free Entrance
Before we learned to write, we learned to fight. Across the globe and for thousands of years, humanity has developed numerous martial teachings with deep-rooted similarities: dedication, sacrifice, thought, precision, respect for the opposition. They combine the practice of the spirit with the body, and their movement becomes second nature.
This idea, which is expressed in this year's festival, led us to take a closer look at these arts. Across various dojos and practice halls across the country, we gathered fighters of all ages, groups, methods and beliefs, and placed them in one arena. Outside of the regular context the practice of these groups raises a new proposal for a relevant discussion: is art a martial theory? How can the practice of martial art create peace? How can we convert our energy to the really important places?
Factory City
One man's junk is everyone's treasure
Dates: 4-11.8.23 | Entry every half hour throughout the day, with advance registration; Location: The New Gallery Artists Studios Teddy; Price: 10 NIS
We all had our favorite toy as a child. The one we held in every childhood photograph, the one we used to snuggle with when we went to sleep, the one who was our best friend, that we played with for months and year on end until… one day, it went to toy heaven. Factory City saves these toys from oblivion by giving them another chance at life, and returning them to the child that still lives inside each of us.
Roaming the city, Itamar Shimshony and his team collect old toys and new volunteers from the city's different neighborhoods, all in the pursuit of creating a factory – a factory that turns old toys into new works of art. Children of all ages are invited to come and follow the various stages of production, participate in the creation, add inspiration, and join in the healing. Factory City is a place where community cooperation, ecological thinking, creativity and a true desire to turn consumerism into recycling meet, all in order to create a small opening for new ideas to seep in.
The factory will be open to visitors of all ages throughout the days of the festival in The New Gallery Artists' Studios at Teddy Stadium. The work process has also been curated into an exhibition of video and photographs, which will be waiting for you at the Ginogly Center for Visual Arts.
A Project of the Department of Visual Arts in the Jerusalem Municipality in collaboration with the Jerusalem Foundation, as part of the Israel Festival.
Layers of Resistance
Tant (Broken Fingaz) raises a new flag
 Dates: 9-11.8.23; Location: Jerusalem Arts Campus; Price: Free Entrance
 What is it about a flag, an embroidered, woven or painted piece of cloth, that manages to evoke such strong emotions? How is our perception of it affected by the group holding and waving it? Tant, a member of the Broken Fingaz collective, has created a series of fabric works that raise questions about the meaning of the flag. Bold primary colors and abstract imagery cover take hold of the space we like to call "the festival's charging station."
On your way from one show to another, allow yourself to be swept away into the bustling space, where you can rest, sip, reflect, listen, play, and above all, recharge. Inspired by struggles from here and around the world, the space is a wonderful place to brainstorm or just sit with friends.
Layers of Resistance is open throughout the festival's operating hours.
*Information and texts have been provided by the Israel Festival