Midnight East Oracle: an eclectic gathering of music, art, theatre, dance & other future events coming up in the next ten days.
TONIGHT – Eatliz at Tmuna, Inbal Pinto & Avshalom Pollak's Oyster at Suzanne Dellal, Broken Baghdad Hearts a jaymrosen dj set at Uganda in Jerusalem, Digital Primitives at Levontin 7, Batsheva Dance Company performs Ohad Naharin's Mamootot (also on Feb 10)
ONGOING – Andrzej Wajda retrospective at the Tel Aviv, Jerusalem and Haifa Cinematheques throughout the month of February
UNUSUAL – YouMake ReMake #1 – Stage responses to YouTube clips, February 17 – 19 at the Suzanne Dellal Centre.
MUSIC – just in time for Valentine's Day, Daniela and Ben Spector launch their new album Love Is…with a series of intimate performances merging folk with electric beats, originals composed by Daniela and produced by Ben. February 12 at 21:00, Hakatze Bar in Jerusalem & February 16 at 20:00, Levontin 7, Tel Aviv

February 10 – 7 musicians, including saxophonist Albert Beger – creating a contemporary voice – local & personal through improvisations & composed pieces at 21:00, Hateiva in Jaffa (30 – 40 NIS); Digital Primitives in Raanana
February 11 – artist, jazz musician and amazing person Harold Rubin and Mark Samulyan 15:00 at Levontin 7; Musica Mundana at the Mitzpe Ramon Jazz Club
February 12 – Izabo at 15:30 at Levontin 7
February 14 – Yael Deckelbaum at 22:30 special Valentine's Day solo concert, Levontin 7; Yonit Shaked-Golan tribute to Shoshana Damari at 20:30, Tzavta
February 15 – 18, Tel Aviv Jazz Festival at the Tel Aviv Cinematheque, with a terrific program of Israeli and International jazz musicians
February 16 – Evgeny Kissin at the Jerusalem ICC
February 17 – Brian "Double Slide" Cober begins his Israeli tour at Mike's Place, Tel Aviv

February 18 – a multi-star Tribute to Shoshana Damari, the Queen of Hebrew Song, at 11:00 & 13:30 at the Cameri Theatre in Tel Aviv, Yair Yona at the Mitzpe Ramon Jazz Club
 LITERATURE – book launch for A. B. Yehoshua's new book "Hesed Sfaradi" February 11, at 11:00, Mishkenot Sha'ananim, 02-6292212 (40/50 NIS – the event is in Hebrew)
ART – The 6th Biennale for Israeli Ceramics opens on February 15, 2011 at the Eretz Israel Museum in Tel Aviv; Ken Kewly solo exhibit at the Rothschild Fine Art gallery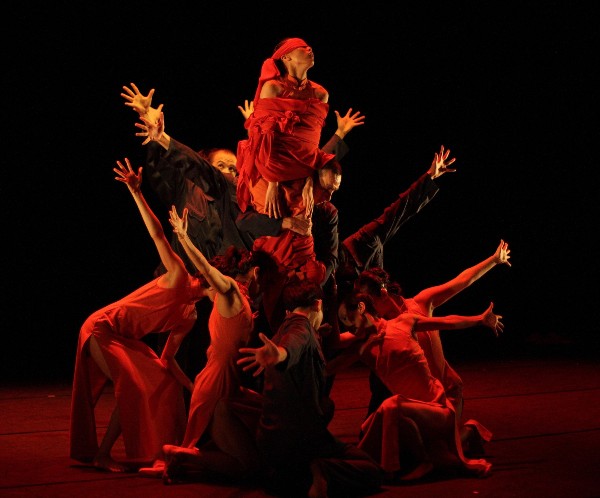 DANCE – Celebrate the Chinese Year of the Rabbit with performances by Beijing Dance LDTX and the Chinese Shaolin Martial Arts Group at the Suzanne Dellal Centre in Tel Aviv, February 14 – 19
FILM – Have you seen Black Swan yet?
THEATRE – Goldoni's Servant of Two Masters with English surtitles at the Cameri Theatre in Tel Aviv on February 15 at 20:30
February 9 –La Mandragola, a musical comedy directed and choreographed by Gilad Kimhi at Beit Lessin (thru Feb 12)
February 11 – the Hebrew adaptation of I Love You, You're Perfect, Now Change at Gesher Theatre; a discussion with Director Yossi Weiler (Rechnitz) at the Cameri at noon
February 12 – Mikro Theatre's nostalgic musical revue Shirim mehaboydem at 21:00 at the Khan; Rechnitz by Elfriede Jelinek at the Cameri (in German, thru Feb. 14)the Tziporela Ensemble's new show Derech Hagav at Tzavta at 21:00
February 14 –the Khan Theatre production of Chekov's The Cherry Orchard (thru Feb 19)
Feb 18 & 19 – a funny satire on the military Mishura Meshahrer Rak Hamavet at Hasimta at 21:00
OTHER EVENTS – Open House IN ENGLISH at Tel Aviv University on February 11, 2011
*Unless otherwise noted, all events are in Hebrew
ADDRESSES:
Beit Lessin Theatre, La Mandragola will be performed at ZOA House, 26 Ibn Gvirol Street, Tel Aviv 03-7255333
Cameri Theatre, 19 Shaul Hamelech Boulevard, Tel Aviv, 03-6060960
Eretz Israel Museum, 2 Haim Levanon Street, Tel Aviv, 03-6415244
Hakatze, 4 Shushan Street, Jerusalem
Hasimta Theatre, 8 Mazal Dagim Alley, Old City of Jaffa, 03-6812126
Hateiva, 19 Jerusalem Boulevard, Hatzrot Yafo, Jaffa (parking level), 03-6822403
Khan Theatre, 2 David Remez Street, Jerusalem, 02-6303600
Levontin 7, Tel Aviv, 03-5605084
Mishkenot Sha'ananim, Jerusalem, 02-6292212
Suzanne Dellal Centre, 5 Yehieli Street, Neve Tzedek, Tel Aviv, 03-5105656
Tzavta Theatre, 30 Ibn Gvirol Street, Tel Aviv, 03-6950156/7