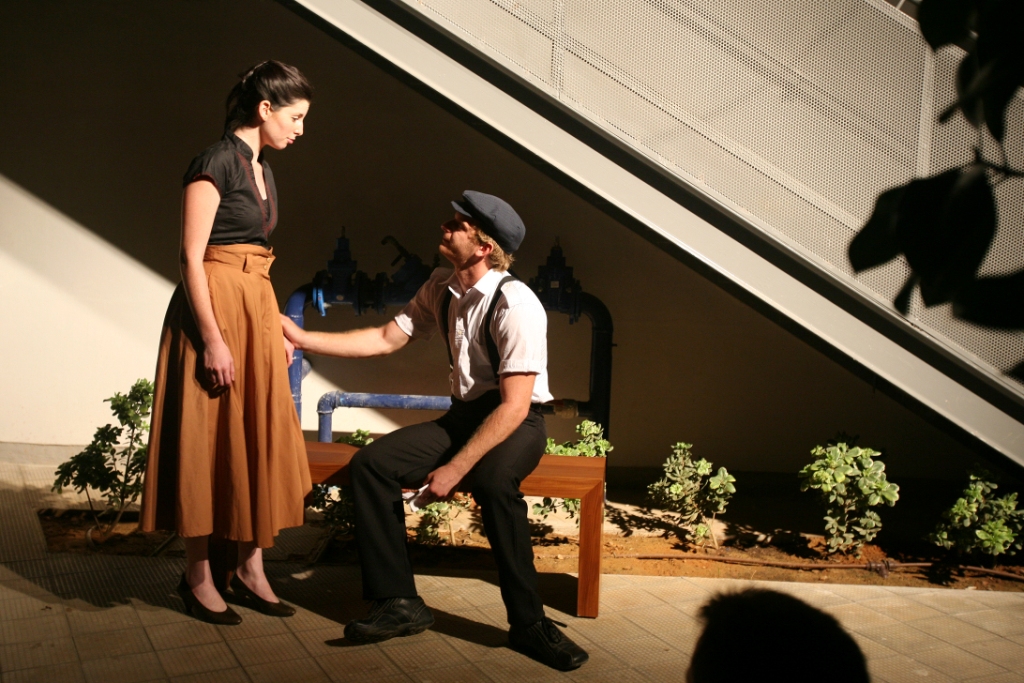 Love Tel Aviv? Then what better place to visit on Valentine's Day than Beit Hair – the beautifully renovated Old Town Hall of Tel Aviv. The great love stories of Tel Aviv will come to life throughout the historic building on February 14, 2011, with scenes performed by actors from the Beit Tzvi, Yoram Levinstein and Kibbutz Seminar schools.
The stormy romance of Hanna Rovina, Habima diva and rebel poet Alexander Penn that rocked Tel Aviv in the 30s, poet Leah Goldberg's unrequited love for poet Avraham Ben-Yitzhak provided some great material – listen to Yehudit Ravitz sing Goldberg's Selihot, with music composed by Oded Lehrer, and you'll know what I'm talking about – and then there's famous furrier Stefan Braun (check out 99 Allenby Street) and his 40 year relationship with Eliezer Rath – all these and more will be performed in the different spaces of the building. Even the infamous Alma Mahler will make an appearance.
The evening will warm up with hot cider and a DJ set from Michael Cohen of TABAC from about 19:00 – 20:00. Then the various loving vignettes will begin and the Hemyola Women's Choir will perform "Haya o Lo Haya – Love and Longing in Tel Aviv" – a song cycle based on the poems of Alexander Penn, Avraham Shlonsky and Natan Alterman. Entrance is 40 NIS, Beit Ha'ir, 27 Bialik Street, Tel Aviv, 03-7240311.