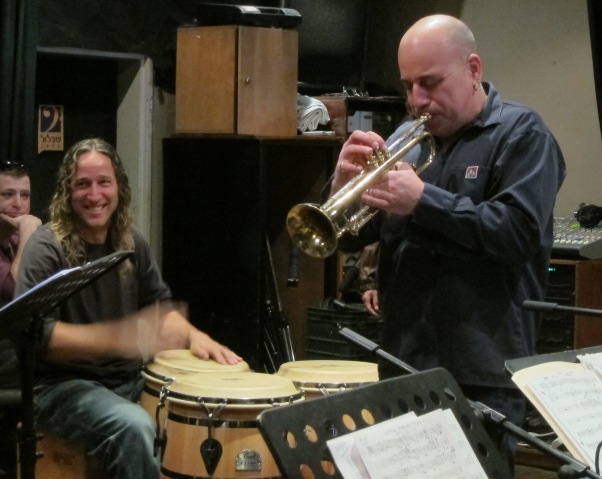 When musicians who have never met before, sit down and begin playing together – it's magical. New York trumpeter & band leader Steven Bernstein, who will be performing for the first time on an Israeli stage tonight at the Tel Aviv Jazz Festival, came with three NY musicians – Paul Shapiro on tenor saxophone, Erik Deutsch on keyboards and Roberto Rodriguez on drums, and will be joined by three Israeli musicians – Yakir Sasson on baritone saxophone, Assaf Hakimi on bass and Gilad Dobrecky on percussion.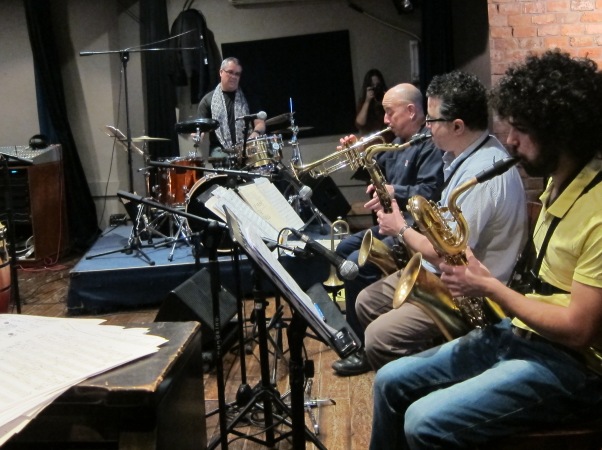 This amazing crew came together yesterday at the Shablul Jazz Club in the Port of Tel Aviv to rehearse and were kind enough to open their rehearsal to some fortunate fans.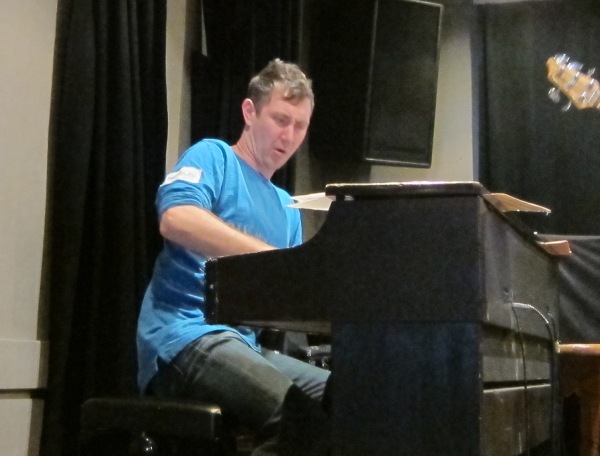 Bernstein creates jazz arrangements for traditional Jewish songs – Chusen Callah Mazel Tov, Rock of Ages (aka Maoz Tsur), Let My People Go, Avinu Malkenu and more – listening to the songs this way is a kind of musical revelation; it may change your entire perspective on Jewish traditional songs, maybe on Jewish tradition as well.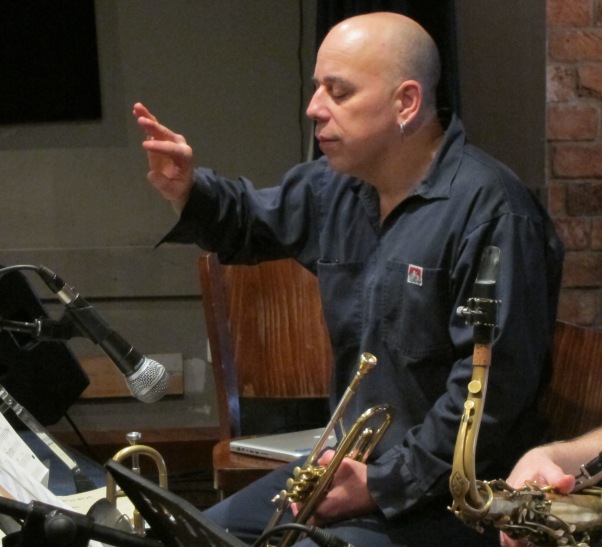 In rehearsal, the balance between taking notes and taking off is breath-taking. The atmosphere was warm and relaxed, everyone focused on getting it right – but the definition of "right" is something you feel; it's the spirit of the music.
Hear them tonight at the Tel Aviv Cinematheque – Steven Bernstein – Diaspora Soul at 22:30. Tickets can be ordered online from the festival site, or call: 03-6060800.