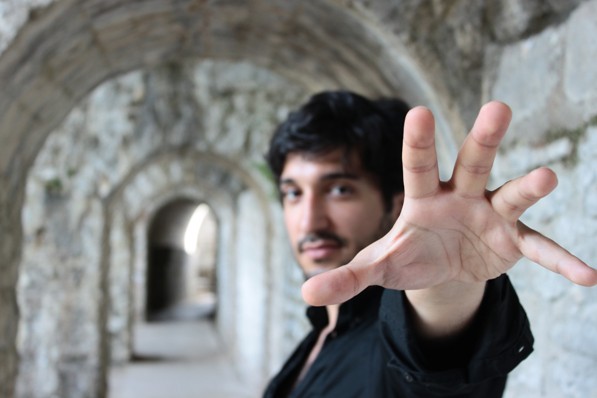 French Notes presents pianist Nima Sarkechik performing in Tel Aviv, Haifa and Jerusalem during the month of March. Sarkechik is one of five soloists from the French Conservatoire National Supérieur de Musique de Paris (CNSMDP) who have performed in Israel since December 2010, as part of the musical season « French Notes, » a project of the French Embassy in Israel and the French Institute.
27 year old Sarkechik was born in the South of France to a family of Iranian origin. He began his piano studies at the age of 6, and entered the Paris Conservatoire in 2001, studying with George Pludermacher and François-Frédérique Guy. Nima Sarkechik has performed internationally in venues such as the theater of the Champs Elysées in Paris, and in music festivals in France, Italy, Luxembourg and Morocco.
Sarkechik is a member of ADAP Association of Artists for Peace, an organization founded in Paris in 2003 by artists from several different countries, seeking to bring people together through the arts. In this context, he has performed concerts with ADAP artists Israel Kastoriano and David Lively.
In his concerts in Israel, Sarkechik will play a program of Chopin and Lizst :
Chopin: Impromptu in A fat Major, op. 29
Chopin: Impromptu in F sharp minor, op. 36
Chopin: Impromptu in G fat minor, op. 51
Chopin: Impromptu Fantaisie, op. 66
Liszt: Sonata in B minor
Concert dates are :
March 10, 2011 – Einav Cultural Centre, Tel Aviv, 03-5217763
March 14, 2011 – Rappaport Auditorium, Haifa, 04-8363804
March 15, 2011 – Jerusalem Music Centre, Jerusalem, 02-6241041