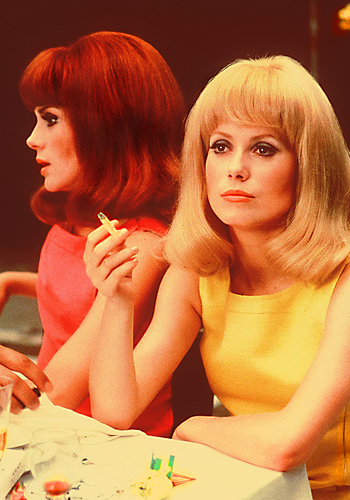 Jacques Demy's film Les Demoiselles de Rochefort  will be the next film in the series « Paris or Not Paris ? » presented by the Ciné-club of the French Institute of Tel Aviv. Starring Catherine Deneuve, Françoise Dorléac, Gene Kelly, and Michel Piccoli, the film will be screened on Tuesday, March 1, 2011 at 19 :00 at the French Institute on 7 Rothschild Boulevard, Tel Aviv.
Over the course of one weekend in the seaside town of Rochefort, Delphine who teaches dance, and her twin sister Solange, who teaches music, encounter adventure, serendipity and romance when the fair comes to town – all with a musical score by Michel Legrand.
The film will be introduced (in Hebrew) by cinema critic and lecturer Gidi Orsher of IDF Radio – Galei Zahal.
Tickets are 20 NIS and may be reserved by calling : 03-796 8000 or writing to : accueilifta@ambfr-il.org