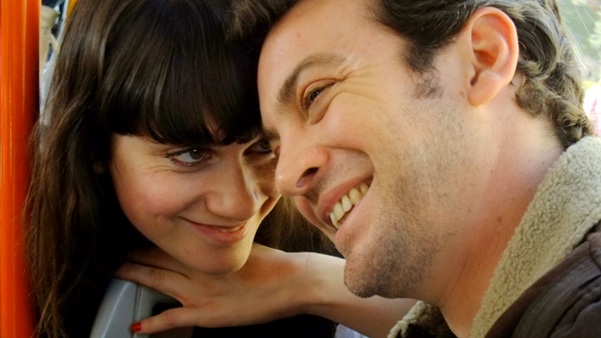 Dani Menkin's first feature length film, Je T'aime I Love You Terminal has been accepted to the 2011 Palm Beach International Film Festival, which will take place from March 23 – 31, 2011.
Screened at the Haifa International Film Festival 2010, the film received the Israel Film Center's Distribution Award, and for Midnight East it was love at first sight:

Dani Menkin's Je t'aime I Love You Terminal brightened up my day. A contemporary adventure that evokes screen romances of a bygone era, the movie shimmers with light. From the playful retro feel of the illustrated opening credits, to the verbal sparring and tender chemistry of the two lead actors against a soundtrack to fall in love with – it is a reminder that movies can be…dare I say it? Fun.

Menkin takes Ben, a modern day 29 year old Israeli Hamlet who plays the guitar and still lives with his parents, and launches the flirtatious, outrageous, and somewhat dysfunctional Emma right at him. The romantic encounter is punctuated by ever so slightly ironic commentary at critical junctures in the plot, and moves to the music of Meir Ariel, Panic Ensemble and Keren Ann. Tender, funny and fast-paced, the film strikes all the right notes and give a familiar genre a playful twist.

Musician Dani (Mooki) Niv is perfect as Ben, who sweetly sleep-walks through his life, which only makes him all the more attractive to Emma. A teller of tall tales, a tease, tough and tender, surprising at every turn, Naruna De Macedo Kaplan's Emma annoys and entices Ben.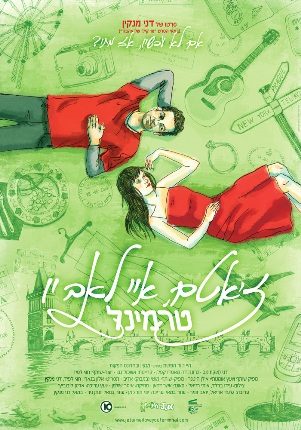 The film is supported by Channel 10 and will be commercially released in May 2011. Menkin returns to the Palm Beach festival for the second time, following the success of his documentary 39 lbs of Love in 2005, which won Best Documentary at the Palm Beach International Film Festival, Tahoe/Reno International Film Festival, the Audience Award at the Tallgrass and Boston Jewish Film Festival and was placed on the Oscar Short List for Best Documentary Feature.
Je T'aime I Love You Terminal
Israel/Czech Republic 2010, 80 min., English, Hebrew and Czech. Produced and directed by Dani Menkin, Written by Alon Benari, Hagai Lapid, Dani Menkin, Narration by Eshkol Nevo