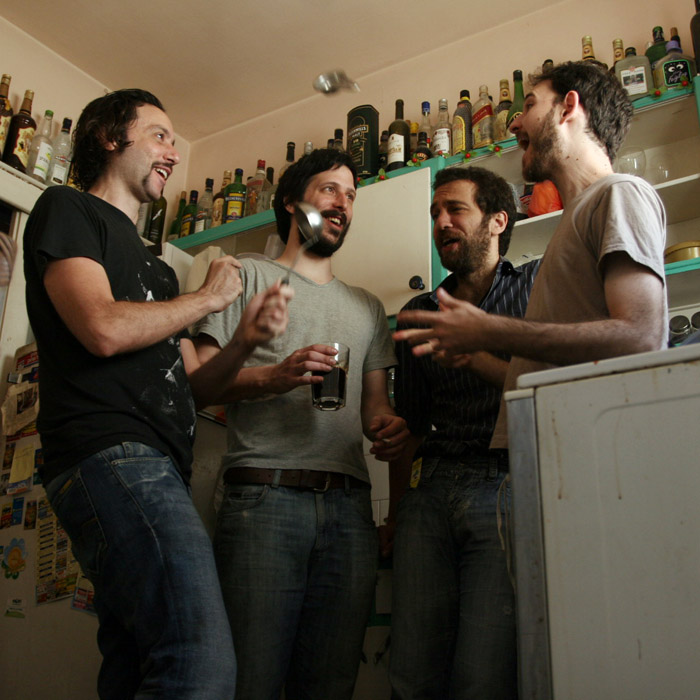 Midnight East is thrilled to announce that The Raw Men Empire are back from Europe and will be performing at Levontin 7, on Friday, March 11, 2011 at 21:30.
How was their tour? Well, this is what the European press had to say:
"Charmingly lo-fi and unabashedly earnest"
The Prague Post
"Delightful songs… smart arrangements with fantastic melodic ideas"
Gazeta Wyborcza
"So much fun and energies we haven't yet experienced!"
BalconyTV
But don't take their word for it – come to the show! These four musicians are fun, funny, strange, and Midnight East calls their music "dangerously addictive." Listen to tracks on the bandcamp page, follow on twitter, share the love on facebook and say hi! on YouTube:

The Raw Men Empire, 11.3.11 at Levontin 7. Tickets are 40 NIS.