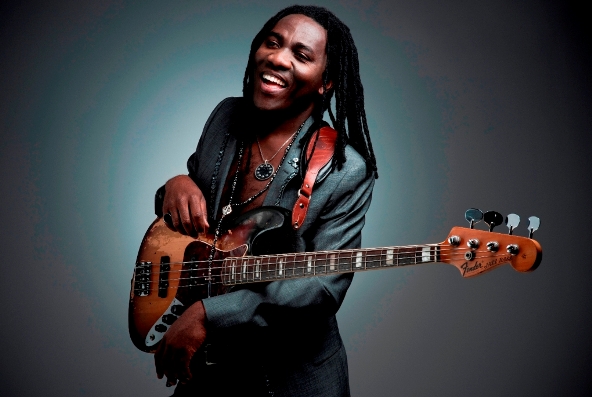 MUSIC – April 13 – Eatliz at HaHalutz 33, 20:30, Beer Sheva; Barry Saharof at the Israeli Opera; Ariela's birthday celebration at 20:45,  Tel Aviv Folk Club, 30 NIS at Bikurei HaItim, 6 Heftman Street, Tel Aviv
April 14 – Gilberto Gil at 20:30, Mann Auditorium Tel Aviv
April 15 – Electra at Ashan Hazman, 13:00, Beer Sheva; a new duo, Shirly Kones & Itamar Rothschild at 21:00, Mitzpe Ramon Jazz Club; Heeby Gee Bees – Guy Dagan & Assaf Barak at Gan Shmuel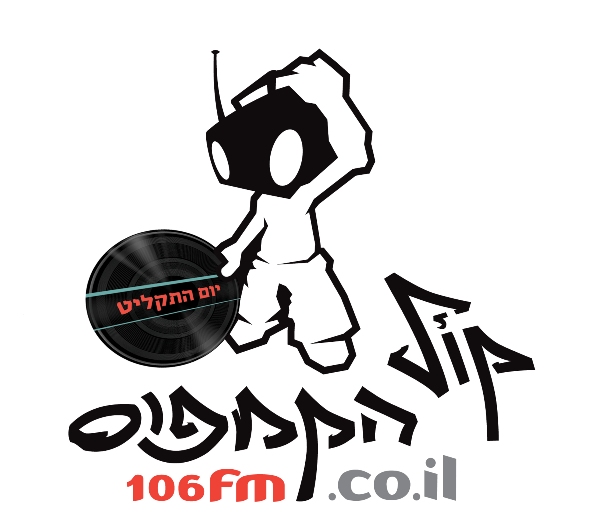 April 16 – Record Store Day at The Third Ear in Tel Aviv from 13:00 onward with live music, movies & vintage vinyl;

April 16 – Dlatot Niftahot MeAtzman – Idan Toledano – Vocal, Guitar, Oud, Bouzouki; Ariel Qassis – Qanun; Yotam Halevy – Bass; Shahaf Aouday – Wind Instruments; Ori Naveh – Percussion –  Homage concert to Meir Ariel at the Beat Club in Haifa
April 21 – Rockfour host TREE at the Barby in Tel Aviv
April 22 – Richard Bona & Idan Raichel at the Israeli Opera; I Got the Hotties at Tmuna, doors open 22:30, show starts at 23:00, 40 NIS
CALL FOR ENTRIES – Zimmer's LoKelim Festival. Dedicated to music made with non-instruments, modified objects and self constructed instruments. Artists who wish to participate please write to zimmer.ta2@gmail.com before May 1, 2011. The festival will take place May 27 & 28, 2011.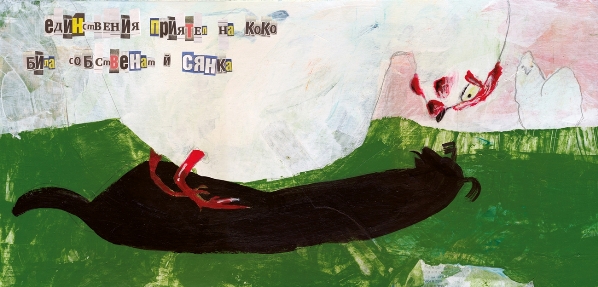 ART – April 13 – Zeev Engelmayer exhibit opens at the Israel Museum of Comics and Caricature, Holon; Life: A User's Manual – new exhibit in the Youth Wing of the Israel Museum; Salty, Sour, Sweet & Hot, an exhibit of Children's Book Illustrations at Yafo 23
April 14 –U.S. Architect Guy Re Moor will give a talk "Rigor of Movement" at 18:00, at Bezalel Department of Architecture, Auditorium, 1 Bezalel Street, Jerusalem. Re Moor will discuss his approach to design mainly through his widely published project in NYC, Molding Room, in which movement through space informed a structural and material strategy for spatial design. The lecture is in English.
A Working Machine Must Not Want to Play the Fiddle, an installation by Guy Bar Amotz, curated by Noam Segal, will open at 20:00, Rothschild 12, Tel Aviv. Opening hours will be Tuesday – Thursday, 11:00 – 19:00, Friday – Saturday, 10:00 – 14:00, with performances taking place on the hour. For additional information, consult the website: www.rothschild69.co.il
April 15 – Shibboleth exhibit opens at Jaffa Port at 12:00, with a live performance by System Ali; Participation, a new exhibit by Detel Aurand, will open at 12:00 at Zadik Gallery. There will be a gallery talk and shorts screening on April 16, at 20:00; Accelerator, a new exhibition by Uri Nir opens at the Helena Rubinstein Pavilion of the Tel Aviv Museum of Art.
April 20 – Stone in the Galilee, International Sculpture Symposiuml opens in Maalot-Tarshiha, outdoor sculptures, workshops & live music thru April 24, 2011.
ONGOING – Rappaport Prize winners Sharon Poliakine and Oren Eliav at the Tel Aviv Museum of Art; 6th Ceramics Biennale at the Eretz Israel Museum; William Kentridge: Five Themes at the Israel Museum, Jerusalem through June 18, 2011 – which should give visitors the opportunity to see this fascinating exhibit several times. The intersection of the different media – animated films, drawings, prints, theatre models, sculptures and books in an excellently designed exhibit offers an opportunity to engage with the work of South African artist William Kentridge.
DANCE – April 14 – Toros by the Inbal Pinto/Avshalom Pollak Dance Company at 21:00, Suzanne Dellal Center
April 15 – Toros at 22:00, Suzanne Dellal Centre
April 16 – Storm End Come by Yasmeen Godder at 21:00, Suzanne Dellal Centre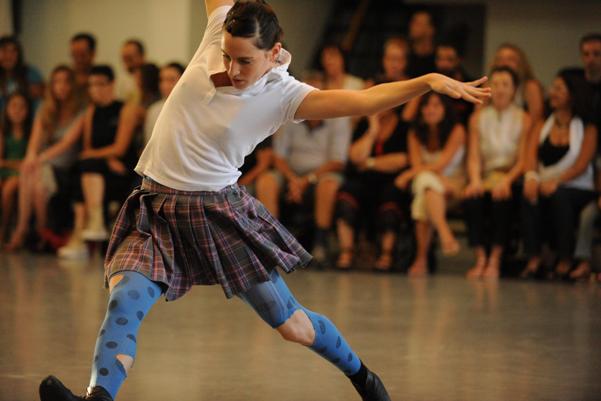 April 22 & 23 – Kamuyot Ohad Naharin at 11:00 & 12:30 Suzanne Dellal Centre. The performance will be followed by a workshop for kids ages 8+, – Bat Sheva Ensemble dancers will teach the famous "Ehad Mi Yodea" – the fast paced, fun piece is easy to learn, a real challenge to perform. Tickets" 03-5104037.
THEATRE – April 16 –Negev Theatre production of Pinter's Homecoming at 13:00, Tzavta Theatre; Yuval Meskin Smokes and Talks at 20:00, 65 NIS, Tmuna Theatre
April 20 – 22 – Stage One #2, Amateur English Theatre Festival at Beit Avi Chai, 44 King George Street, Jerusalem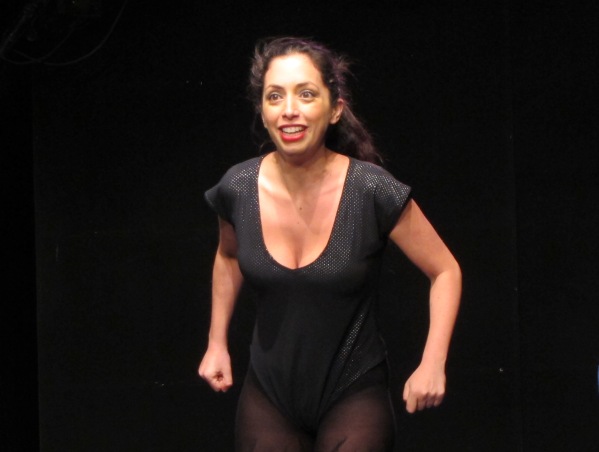 April 21 – 23 –  Theatronetto festival of monodramas in Jaffa – three days of one-person plays – Israeli premieres, international guest performances and monodramas for children.
FILM – French Films at the Tel Aviv, Jerusalem, Haifa, Sderot & Rosh Pina Cinematheques, April 2 – 16th, full schedule here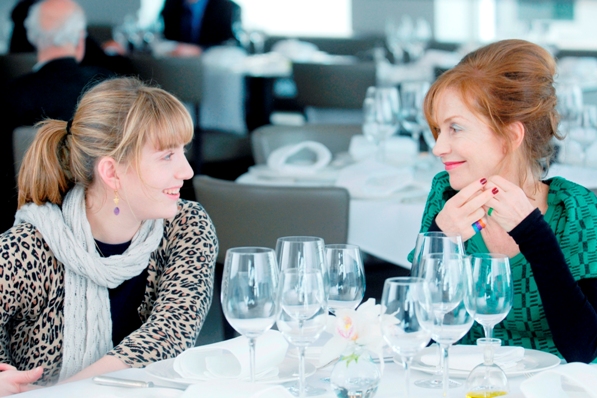 April 14 – Copacabana, directed by Marc Fitoussi, starring Isabelle Huppert – in the following theatres: Kochav in Ramat Hasharon, Dizengof Tel Aviv, Amami Haifa and the Jerusalem Theatre.
Secret Tel Aviv is a  terrific group on facebook where everyone can share their favorite things to do and places to go in the city Midnight East loves – Tel Aviv.
*Unless otherwise noted, events take place in Hebrew
ADDRESSES:
Barby, 56 Kibbutz Galuyot Street, Tel Aviv
The Beat Club, 124 Sderot Hanassi, Haifa, 04-8107107
Beit Tami, Shenkin Garden aka 16 Merkaz Ba'alei Hamelacha Street, Tel Aviv
Cameri Theatre, 19 Shaul Hamelech Boulevard, Tel Aviv, 03-6060960
Chelouche Gallery for Contemporary Art, 4 Mazeh Street, Tel Aviv
Design Museum,  8 Pinhas Eilon Street, Holon, 073-2151515
Eretz Israel Museum, 2 Haim Levanon Street, Tel Aviv, 03-6415244
Haifa Cinematheque, 142 Sderot HaNasi, Haifa, 04-8104299/302
Hakatze, 4 Shushan Street, Jerusalem
Hasimta Theatre, 8 Mazal Dagim Alley, Old City of Jaffa, 03-6812126
Hateiva, 19 Jerusalem Boulevard, Hatzrot Yafo, Jaffa (parking level), 03-6822403
Herzliya Cinematheque, 29 Sokolov Street Herzliya, 09-9513361
Herzliya Museum of Art, 4 Habanim Street, Herzliya, 09-9551011
Holon Cinematheque, 6 Golda Meir Street, 03-5021555
Holon Theatre, 11 Kugel Street, Holon, 03-5023019
The Israel Museum, Ruppin Boulevard (near the Knesset), Jerusalem, 02-6708811
The Israeli Museum of Caricature and Comics, 61 Weizmann Street, Holon,  03- 6521849
Jerusalem Cinematheque, 11 Hebron Road, Jerusalem, 02- 5654356
Khan Theatre, 2 David Remez Street, Jerusalem, 02-6303600
Levontin 7, Tel Aviv, 03-5605084
Mamuta, El-Dan House, Habikur Stairs, 58 – Ein Karem, Jerusalem, 02-774310485
Mann Auditorium, 1 Hoberman Street, Tel Aviv, 03-5289163
Mishkenot Sha'ananim, Jerusalem, 02-6292212
Mitzpe Ramon Jazz Club is located in the Darkei Habsamim neighborhood, on 8/2 Har Boker Street. For additional information call: 050-5265628        Moadon HaBeat,
Nahmani Hall, 4 Nahmani Street, Tel Aviv
Pub Hapara, Moshav Shavei Zion, 04-9525250
Ra'anana Performing Arts Centre, 2A HaPalmach Street, Ra'anana, 09- 9457773
Reading 3, 3 Hata'arucha Street, Tel Aviv, 03-7624000
Rosh Pina Cinematheque, 32 David Shuv Street, Rosh Pina, 04-6801453
Rothschild Fine Art Gallery, 140 Rothschild Blvd., Tel Aviv, 077/5020484
Sderot Cinematheque, 4 HaDekel Street, Sderot, 08-6849695
Suzanne Dellal Centre, 5 Yehieli Street, Neve Tzedek, Tel Aviv, 03-5105656
Tel Aviv Cinematheque, 2 Sprintzak Street, Tel Aviv. 03-6060800
Tel Aviv Museum of Art, 27 Shaul Hamelech Boulevard, 03-6077020
Tmuna Theatre, 8 Soncino Street, Tel Aviv, 03-5611211
Tzavta Theatre, 30 Ibn Gvirol Street, Tel Aviv, 03-6950156/7
Uganda, 4 Aristobolus Street, Jerusalem, 02-6236087
Yafo 23 Gallery, 23 Yafo Street, Jerusalem, 02-6249367
Yellow Submarine, 13 Erkevim Street, Talpiyot Industrial Area, Jerusalem, 02-6794040
Zadik Gallery, 16 Shimon HaZadik Street, Jaffa
Zappa Herzliya, 85 Medinat Hayehudim Street, Herzliya, 03-7626666